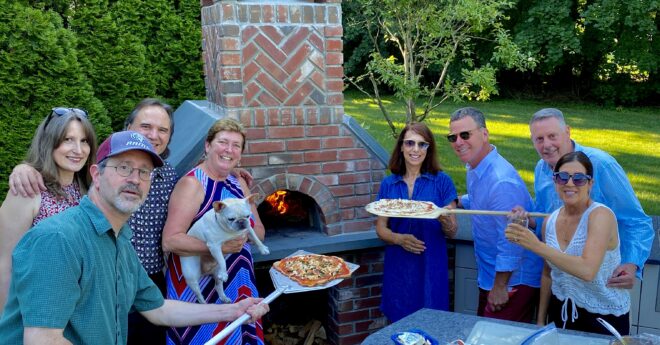 5 Fall Parties That Feature Your Wood Fired Oven
Sep 29, 2023
Posted by Forno Bravo
Looking for entertaining ideas, themes, or special occasions for throwing a party that centers around a wood fired oven this fall? In this article, you will find 5 fun ideas to get you started. These are memorable celebrations that your friends will be raving about for years to come!
Starting principals:
Do remember to post your menus in advance to build excitement, and consider any dietary preferences and restrictions of your guests when planning your specialty wood fired oven party.
Provide beverages that pair well with the theme of your party (both alcoholic and non-alcoholic.)

Think "Theme" in your decorations and table settings as well to achieve the vibe you are going for. It doesn't have to be complicated, just a few details can really help set the tone.
Now, on to the Party Ideas!
1. Octoberfest Beer and Pretzel Night: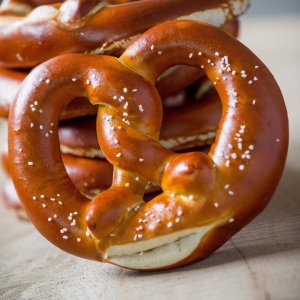 Make homemade pretzels, both savory and sweet
Serve with different types of craft beer, hard ciders, or German Glühwein (spiced wine.) For non-alcoholic options try rootbeer, ginger beer, and traditional apple cider.
Have a pretzel-making competition or pretzel decorating station.
Add some German folk music in the background for ambiance.
Here is a favorite community-tested Wood Fired Pretzel Recipe you can use for the party – CLICK HERE
2. Harvest Feast:
Host a seasonal feast with dishes that highlight fresh, local ingredients.
Connect with a local farmer, orchard, or food co-op for ideas and to purchase your seasonal ingredients.

You can even make apple or pumpkin picking a part of the fun for the day!

Incorporate wood-fired roasted vegetables, meats, and seasonal pies for dessert.
Decorate your table with colorful, dried leaves.
Menu Ideas: Wood Fired Ribeye Steaks, Roasted Cauliflower Steak (for your vegetarian friends), Wood Fired Vegetables, Baked Pumpkin Soup, and Spiced Apple Crostada for dessert.
3. Paella Party: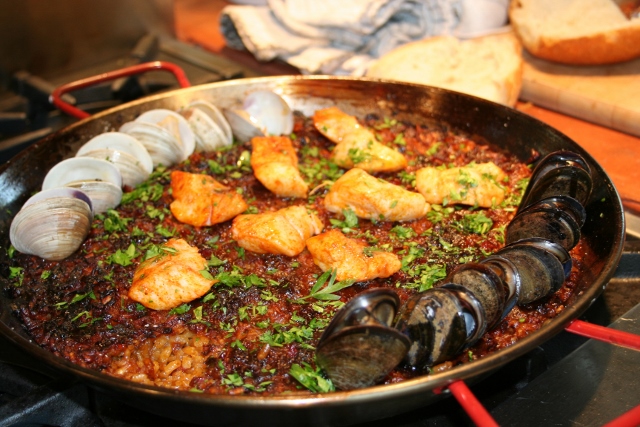 While we often think of Germany and Octoberfest for the fall, Spain also has some fabulous traditions for community gatherings this time of year. One of their favorite dishes to serve family style is a rice and seafood-infused Paella. Just be sure to test that your pan fits in the oven before you start!
Cook a massive paella in the wood-fired oven with various seafood, chicken, and vegetables.
Guests can watch the cooking process and enjoy a delicious Spanish meal.
There are several side dishes and flatbreads that go well with this dish and can be made in the oven as well.
Flamenco music is wonderful in the background (or maybe for some post-dinner dancing on the patio.)
Choose a delicious Spanish red wine to accompany the meal. There are many to select from.
Recipe: Paella Mixta, Sesame Seed-Chili Flatbread
4. Holiday party: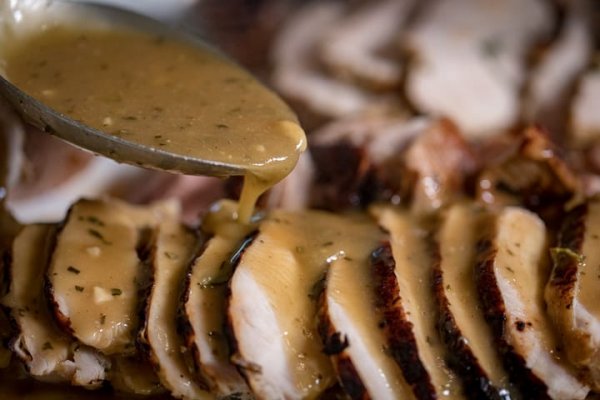 Thanksgiving, Christmas, or the Feast of 7-Fishes (Christmas-Eve Italian Celebration) parties are also wonderful times to gather around the oven to prepare one dish or all of them. It adds entertainment value, plus interesting (i.e. delicious) flavor notes to the food….plus the menu choices are endless!
Roast a turkey in the wood fired oven, or cook it suviete first and then finish it in the oven for the flavor and flair.
Make a leg of lamb or roast beef in the oven – low and slow for a tender outcome.
Decorate with festive holiday decor either indoors or outdoors (or both), depending on your climate.
Stretching your food prep area to include the outdoor oven will expand your entertaining space exponentially, make more conversation areas, and reduce the kitchen craziness that is so common at most holiday parties (since no matter where you serve, everyone seems to end up in the kitchen anyways!)
Here is a full wood fired Thanksgiving menu from Chef Eric Wilson of FoodTerra that you may wish to try. CLICK HERE
More options: Roasted Turkey Recipe (Full Bird), Pizza Crust Stuffing, or Large Pink Grouper
5. Bread Baking Class/Party:
Teach your guests how to make various types of bread, from sourdough to baguettes. Everyone can shape and bake their own loaf.
Have a bread and cheese tasting session where guests can sample different bread and cheese pairings.
Try different kinds of olive oils from a specialty shop for dipping.
Make your dough ahead so it has plenty of time to rise, and then just make a sample batch with your guests for instructional purposes.
Bring in a chef to teach the class, so you can all learn together!
Here is a collection of bread recipes you can make in your oven: Collection 1  and Collection 2
Keep an eye out for more bread recipes and techniques coming soon from our guest Chef Andrea and the Jamestown Bread Project
Bonus Ideas
While we did not list it above, a classic Pizza Party is ALWAYS a good time!
Provide various toppings, sauces, and dough so guests can create their own custom pizzas.
Pizza and wine pairing night: Pair different types of pizza with complementary wines for a sophisticated twist.
Keep a log and celebrate key numbers (10th pie made – 100th –1,000th!~)
CLICK HERE for a pizza party primer
Another Fan-favorite is a Mac and Cheese Party
Make the pasta and sauces in advance and allow guests to choose their own toppings and sauce combinations.
Bake the Mac & Cheese in small cast iron dishes at high heat for a crispy crust on top.
Hint: Kids of all ages love this style of party!
Get M&C recipe ideas and watch a backyard transformation for a family that loves to host this kind of party HERE