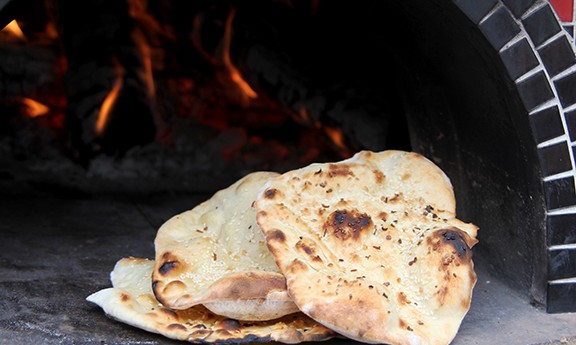 Sesame Seed Chili Flatbread
Apr 19, 2015
Posted by Chef Bart
Print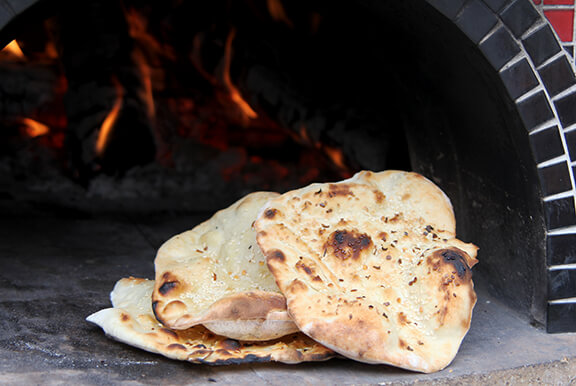 I was digging through recipes this week craving something spicy with a little crunch and a soft chew. Deep within the stacks of my handwritten, tattered pile of unfiled recipes, I uncovered a flatbread recipe I used 20 years ago in a Mediterranean restaurant I was running. Admittedly, we baked these off in a traditional oven for the sole reason of keeping up with demand. We served this bread as a part of the bread service with hummus and a feta cheese dip. I figured that it would be perfect for the Forno Bravo oven, considering the recipe's original roots hailed from Syria, and though their version is similar to a soft pita, the bread gets baked in long, wood-burning ovens. This recipe calls for chili flakes and sesame seeds, but the topping can vary based on your desires. Parmesan cheese makes for a wonderful salty punch, and fennel seed and sea salt are always favorites of mine. I recommend serving as a flatbread/cracker for dips and pre-pizza noshing.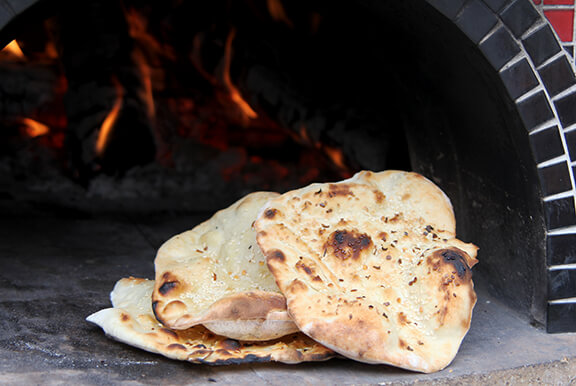 Sesame Seed-Chili Flatbread
Ingredients
2 tsp yeast
2.5 cups warm water 95 to 105 degrees
6 cups all purpose flour
3 tsp salt
3 Tbsp olive oil
5 tsp sesame seeds
4 tsp chili flakes
Instructions
In a large mixing bowl combine the yeast and water to activate the yeast. After about 10-15 minutes, add 2.5 cups of the flour. Mix the dough until flour is incorporated and add remaining flour and salt. Continue to mix the dough until all the flour has been absorbed. Let dough rest for 10 minutes.

Pour dough out onto a floured surface and kneed the dough for about 10 minutes or until the dough is smooth and elastic. Place dough back into the bowl, cover with a damp cloth, and let rise until doubled in size, about 1.5-2 hours.

In one of my favorite moves in dough making, punch down the dough and return to a lightly floured surface. Divide the dough in half, then divided those halves in half and continue the process until you have 16 equal pieces.

Roll out the dough as thin as you can into a "free form" round. Brush the dough with olive oil and sprinkle about 1/8 – 1/4 teaspoon of each of the sesame seeds and chili flakes over the top. Place in the oven and bake until golden brown and crisp (about 1 minute). Remove from oven and enjoy. Can be made ahead of time.
Notes
The goal when cooking flatbread (similar to pizza) is a quick bake at high heat so you get the fast-rising "oven spring" effect. The oven floor should be between 550°F to 750°F (with a rolling flame) to achieve this. Hope you enjoy. Until next week, feast well. Chef Bart