Quality Commercial Pizza Ovens for Professional Chefs.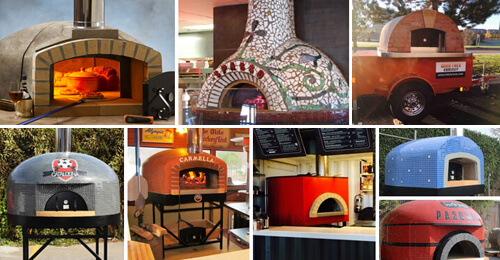 Forno Bravo manufactures our commercial pizza ovens in our Castroville, CA factory. Our pizza ovens are designed for pizzerias, restaurants, cafes, and caterers in a range of sizes and styles—to meet virtually any restaurant requirement. We have gas and wood fired commercial ovens for sale that are available in three basic formats:
Fully assembled ovens with classic or showcase-style finishes get you cooking right away; modular oven kits allow for 100% customizable exteriors and accommodate limited-access locations; and mobile ovens designed to limit weight without sacrificing performance. Whatever your need, we have the oven for you!
Fully Assembled Commercial Pizza Ovens
Forno Bravo makes assembled and fully finished commercial pizza ovens that are ready to go out of the crate! Just set the oven in place, connect the chimney (and if needed, gas and electricity,) and light the fire. We offer four different commercial oven models, in six different sizes. All models are available as a wood fired pizza oven, as gas only, or as a gas/wood combination oven and are highly customizable.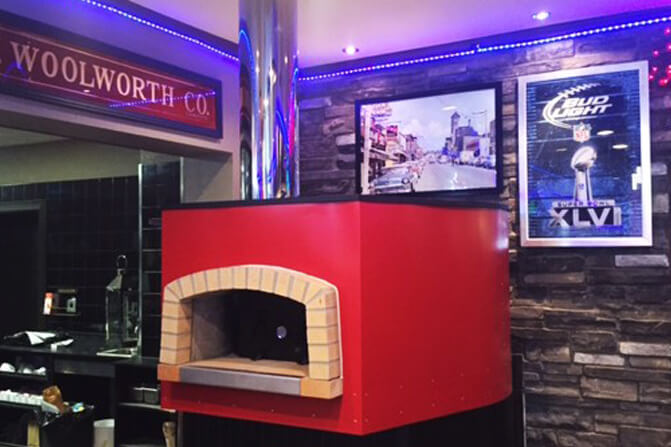 Designed for small restaurants. The Professionale offers a quick heat up time, competitive pricing, and is available in two sizes– the 110 and 120. Ideal for restaurants wanting a high-performing, yet affordable commercial pizza oven, but have limited space or budget.
Learn More
The Forno Bravo Difference
Forno Bravo artisan restaurant pizza ovens empower chefs to serve their customers amazing pizza and a whole lot more! By controlling our manufacturing and materials, we offer a premium product at an attractive price. We provide a wide range of ovens to fit restaurants and mobile food trucks and concessionaires of different sizes and volumes.
Our ovens strike the perfect balance between classic Italian designs that can reach the high temperatures needed for Vera Pizza Napoletana, and large enough mouths and interiors to successfully roast and grill meats and vegetables, create appetizers and desserts, and bake fresh bread to please your guests and save on food costs. So why Forno Bravo?
Quality Manufacturing: Made in the USA and ETL Certified to UL standards.
Solid Construction: Durable oven cores with engineered refractory materials and firebrick cooking surfaces.
Industrial Grade Insulation: Thick ceramic fiber boards and blankets keep the heat inside where it belongs.
Hand-crafted, Custom Finishes: Stucco, metal, or tile in both standard and individualized colors to match your brand.
Powerful and Efficient Gas Burner Option: 100,000 BTU automatically modulating burner assembly to maintain temperatures, while conserving fuel.
Modular Commercial Pizza Oven Kits
Modular commercial pizza oven kits come with all the core pizza oven components that you need to install a custom pizza oven that fits your restaurant's decor. Modular pizza oven kits do not include a stand or hearth, which need to be built on-site with masonry CMU or steel-reinforced trays. You will also need to buy anything you want for the appearance of the oven like stucco, lathe, tile, paint, etc.
This option is ideal for restaurants and mobile caterers that have access to a good installer, are on a limited budget, or want a highly custom look to showcase their wood fired pizza oven.
Learn more about our Commercial Pizza Oven Kits >>
Mobile Commercial Pizza Ovens
In response to customer requests, Forno Bravo has expanded its mobile commercial pizza oven line to meet the needs of a diverse market segment. Made in California, our interlocking, refractory oven domes are built with fiber-reinforced, commercial-grade material which increases structural strength, making them able to withstand the rigors of life on the road. Our lightweight, quick-heating stainless steel Bella ovens are made in our Colorado factory for maximum quality control.
Effective with trailers, food trucks, and other mobile applications, we work closely with our customers and partners to ensure you get the right oven for your mobile catering needs!
Learn more about our Commercial Mobile Pizza Ovens >>
How to Select Your Oven
Choosing which type of oven works best for you depends on a number of factors. Here are some guidelines for helping you choose.
Do you have forklift access to your kitchen? You should select a Forno Bravo Fully Assembled Oven. Just set it, connect it, and light it!
Is your kitchen located behind a doorway or upstairs? You should select a Forno Bravo Knocked Down Pizza Oven, or a Modular Pizza Oven Kit.
Do you want to design a fully custom stand, enclosure, and entry arch for your restaurant? You should select a Forno Bravo Modular Pizza Oven Kit.
Don't know what size oven you should select? Read our How to Select and Oven article to work out which oven size is best for your restaurant.
Looking for a large oven, with high throughput, high-temperature baking? You should consider the Forno Bravo Modena or Napoli pizza oven series.
Looking for a smaller, more cost-effective pizza oven, either for a smaller restaurant or to complement other cooking equipment at a larger restaurant? You should consider the Forno Bravo Professionale or Roma pizza oven series.
Want to combine the authentic flavors and high-heat baking of a wood oven, with the convenience of a gas oven in an indoor installation? You should consider a Forno Bravo gas fired pizza oven, which provides the option for gas/propane only, or a combination gas/wood fuel configuration.
All Forno Bravo Commercial Pizza Ovens are ETL Certified to UL737, UL2162, NSF/ANSI-4, ANSI Z83.11, CSA 1.8, and ULC/ORD 2162 standards for Wood Fired Ovens and Gas Fired Ovens for Restaurant Use in the United States and Canada.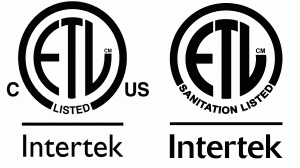 Compare Price & Options Side-By-Side