Meet Forno Bravo
Forno Bravo was founded with a mission to bring high-quality wood and gas fired brick pizza ovens to commercial restaurants and home chefs around the world. Our offerings include our handcrafted, fully-assembled units, robust modular oven kits, free DIY Pompeii Brick Oven plans, and now mobile ovens and trailers as well.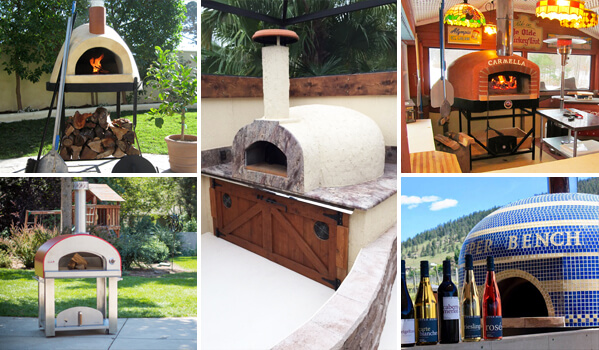 When you buy a Forno Bravo oven, you get the benefits of our advanced engineering and proven designs manufactured in the USA. You also get the support of a fantastic community of owners and pizza lovers over 28,000 members strong, (and that's just in our Online Forum alone!) Our in-house support team and dealer network are just a phone call or email away, and our website is constantly being updated to enhance your wood fired oven experience with:
Technical and building resources,
Innovative recipes,
Wood Fired cooking tips and accessories,
Restaurant support, and
Photos from the factory and the field!
Our History
What started as a time of living in Italy, falling in love with wood fired cooking, and learning from master builders, became a desire to spread the joy of artisan pizza and wood fired cooking to others.
Founded in 2003, as a DIY and import company of Italian pizza ovens, Forno Bravo has grown to be one of the leading pizza oven manufacturers in the world. We began with time-tested, Italian-oven design principles, and then added modern methods and materials, technological innovations, and robust construction practices. The results? We now offer the widest line of beautiful and efficient, wood and gas fired brick pizza ovens on the market today for restaurants and families to enjoy! You can click here for an overview of our diverse products.
Acquired in 2014 by family-owned, Superior Precision Sheet Metal, Corp., we were able to increase our production capacity and technologies, grow our product lines, and improve our outreach to commercial and backyard chefs exponentially. More people than ever have become interested in healthy cooking and the value of spending time together; Forno Bravo is right at the heart of that vision and we are excited about the future of our industry, our company, and our Wood Fired Community!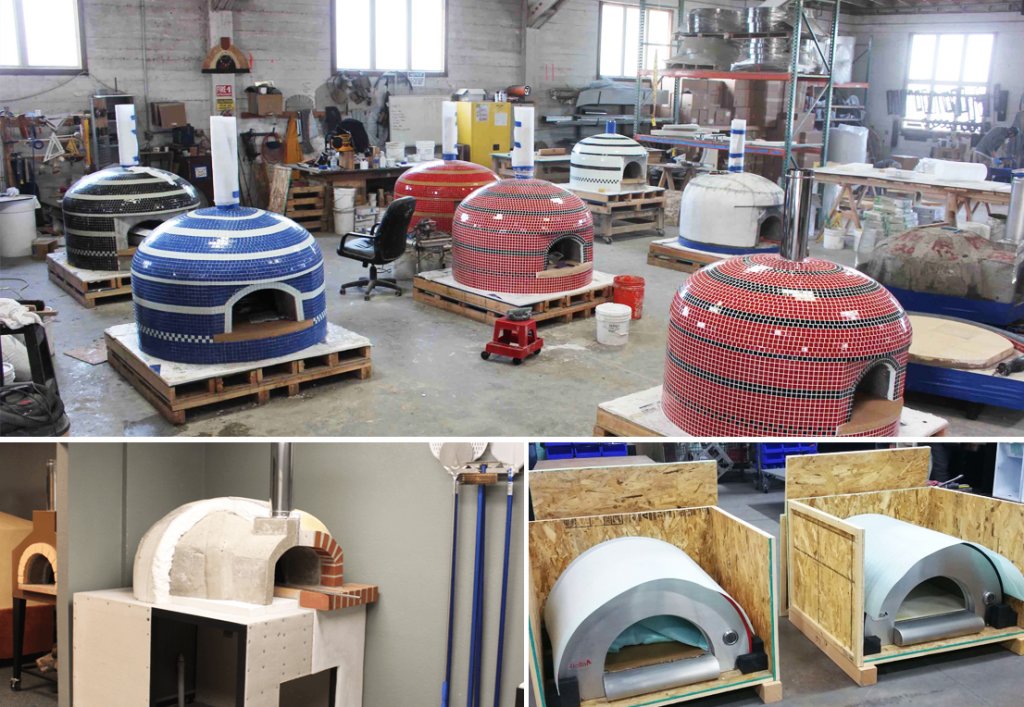 Made in the USA — Our California and Colorado Factories
At Forno Bravo, we believe in attention to detail. We proudly control every aspect of our manufacturing process. We blend raw materials to our proprietary formula, then cast and assemble our refractory pizza ovens and fireplaces at the Forno Bravo factory in California. We also do welding and metal fabrication, along with other manufacturing and finishing in this facility as well.
Our Bella stainless steel pizza oven line is designed and manufactured in-house at our state-of-the-art, metal manufacturing facility in Colorado. This high-capacity factory also produces several steel support components for various Forno Bravo products.
Learn more about our Factories, Product Certifications, and Showroom.
Building Skills and Sharing Stories
Education and training are central to the Forno Bravo mission. We invest a lot of time and energy into our website, www.fornobravo.com. It is a treasure trove of information on brick pizza oven theory, the how-tos of wood fired cooking, and stories from chefs and customers.
We want to assist you in discovering the same passion for wood fired cooking that our team has found! This is why we focus so much on education about brick oven cooking and host the industry's most extensive set of free resources for you to enjoy. You can plan, learn, and stay involved long after you embark on tasting or creating your first artisan wood fired pizza.
Visit our Community, Resources, and Cooking pages to get started.
Company Overview & Timeline
Sometimes a snapshot is worth a thousand words. Enjoy this short journey through our company's history. There is so much more to come and we look forward to the future!
More About Us
Interested, but still want more? We've got it for you! Learn about the history of brick pizza ovens, our factories, showroom, diverse product lines, and customization options, plus a Top 10 List of our core technologies, explaining why you'll want to choose a Forno Bravo oven for your wood fired needs! Come get to know us better and join our wood fired community.

If you are comparing brick pizza ovens and asking "Why Forno Bravo?" Check out our Top 10 Core Technologies and their benefits for you!
Forno Bravo ovens are proudly manufactured in the USA at our world-class factories in California and Colorado. Come take a peek into where state of the art equipment and our talented craftsmen make the magic happen.
Located at our Castroville, CA factory, our showroom is open Monday to Friday for customers to view samples of many of the oven models we manufacture, including a look at the inner structures present under the outer finish layers.
Want to learn more about the development of brick ovens around the world? This page will show you ovens preserved in the ruins of Pompeii, Italy, as well as other styles and materials that have influenced our current oven designs.
At Forno Bravo, we don't put our branding all over our pizza ovens. We strongly believe that we are making YOUR oven, not ours, and it should reflect your style, brand, and taste! View our Pizza Oven Gallery to get inspired.
With the broadest range of brick pizza ovens for commercial and residential owners on the market today, Forno Bravo has a pizza oven for every application! From DIY, to kits, and fully assembled showpieces, see our diverse family of products!