Forno Bravo Technical Resources
Forno Bravo provides pizza oven tech support for all our products. This page provides navigation to some of the most commonly used support pages, including drawings, installation, venting, receiving, curing, use, and pizza oven maintenance. Simply review the content below and click on the image most relevant to your question.
If you own, or have recently purchased a Forno Bravo Pizza Oven and cannot find what you're looking for, please Submit A Tech Support Ticket for expedited issue resolution.
Getting Started
Most frequently requested technical support subjects.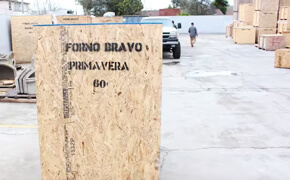 My oven is on the truck and headed my way. Now what? Find information on scheduling, receiving, and inspecting your new oven here.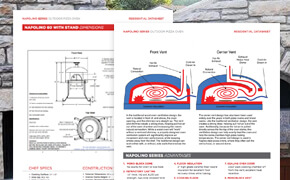 Forno Bravo offers a full library of CAD drawings for our pizza ovens to help with your indoor and outdoor kitchen designs.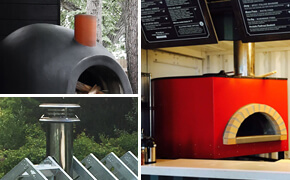 Always important for safety, venting requirements vary with the type, style, and location of your oven. Learn more about venting here.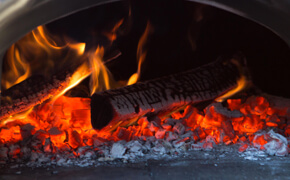 Curing is a critical step in starting the life of your oven off right! Key instructions are listed here and in your Owner's Manual. (Or let us pre-cure it for you for a small fee.)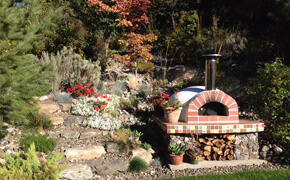 Where should you look first when researching wood fired ovens? Start here! This page offers brief descriptions of key concepts related to wood fired cooking and how it works.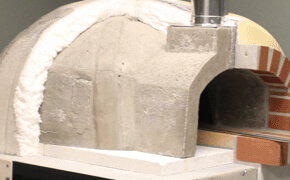 Search here to find information, reference materials, and detailed articles on common questions and topics – from installation to product support and warranties.
Maintenance & Fuels
Post-installation pizza oven support topics.
Learn techniques here for cleaning, using, maintaining, and repairing your pizza oven to help it last a lifetime.
Choosing clean, dry hardwood for your oven will yield the best wood fired cooking results. Explore here to learn more about the best types of wood to use, what to avoid, and how much you need.
Our gas burners work like a champ but sometimes need a little TLC. This section answers common questions on use, maintenance, and troubleshooting your burner.
Our commercial oven burners are robust and allow the oven to effectively reach and maintain 800℉+. Look here for FAQs on the use, maintenance, and troubleshooting of your burner.
Learning & Support
Additional technical topics for the do-it-yourselfer.
Forno Bravo's YouTube channel is a great visual resource for information on wood fired cooking, oven installation, and how to use your wood fired pizza oven.
Visit this page to see a summary of our ETL listings to UL  standards in the US and Canada, along with other certifications. Find assistance in getting your permit approved, if one is needed.
Is cost a challenge? Forno Bravo still wants you to experience the joy of owning a wood fired pizza oven. We offer free plans and many of the materials you will need; you provide the masonry skills+ and labor to build it!
Follow these step-by-step, illustrated instructions for help in installing your Toscana pizza oven, or other countertop oven model. Learn the "Ice Bag" trick and other helpful installation techniques.
The form below is designed to streamline the process, allowing the correct department to contact you and expedite issue resolution.