Forno Bravo offers many different ways to buy pizza ovens. We sell gas and wood fired ovens through our online store, direct by calling into our sales team, or through our many Dealer partners throughout the world.
Buy Pizza Ovens Online:
If you live in the US or Canada, and want to buy pizza ovens online, you can visit our online store. This is a great option if you know what you want, are not requesting anything custom, and are ready to start baking pizzas. Orders are processed no later than next business day (depending on the time of order,) and you will be contacted by a sales representative to confirm the order and answer questions.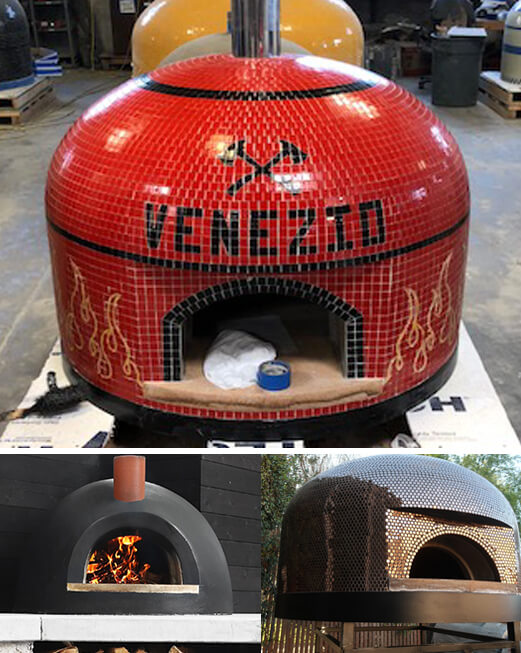 Buy Pizza Ovens By Phone or Email:
Gas and wood fired ovens are a big investment, and many customers prefer to speak directly with a sales representative before they buy pizza ovens. You can call or email your question or interest, and a team member will assist you. Our hours of operation are 8:00AM to 4:30PM PDT.
For US and Canada, call 800-407-5119, international customers dial +1 (408) 317-0124 or Click here to contact us by email.
Tips for Placing your Order by Phone:
If you don't get a sales representative, leave a voicemail and a team member will get back to you;
If you have a model in mind, or the reference number for an estimate from the team, this speeds up the process;
Any representative can place an order. We work in a team environment, so don't worry about taking care of your first contact;
Have the relevant information available to process your order in a timely fashion:

Credit card with billing information;
Shipping address for the pizza oven;
Email addresses for key people (i.e. who will receive the oven);
Best phone number for the shipping company to contact you;
It is sometimes helpful to contact your bank in advance of making a major purchase.
Additional Notes:
Phone orders can be paid for by credit card, paypal, check, or wire transfer.
Ovens and fireplaces ship LTL carrier with call ahead notification to schedule delivery. See Receiving Your Oven for more details.
Accessory orders ship via FEDEX or, when arranged with a sales representative, to ship with your pizza oven.
Shipping for international orders (outside of Canada) can be arranged three ways- by the customer, quoted port to port by our sales team, or through one of our International Distributors.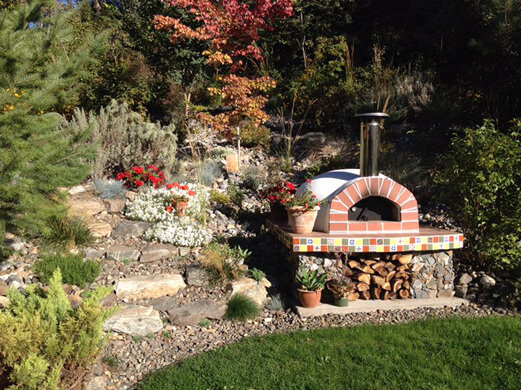 Using a Dealer to buy pizza ovens:
Forno Bravo sells most of our gas and wood fired ovens direct, but we do work with many Dealers as well. Our pricing policy requires that Dealers not discount our pizza ovens below retail price.  However, Dealers may provide services such as setup and installation that Forno Bravo can't provide.
Because all of our pizza ovens ship from our factories in Salinas, CA or Colorado Springs, CO, there is no lead time advantage to buy from a Dealer.
In some places, like Australia, we only sell through our Distributors.
You can visit our Dealer Locator to find a representative near you.
When does it make sense to buy a pizza oven from a Dealer?
The Dealer provides a demo model and answers questions to help you decide on a pizza oven;
You would like someone to install your pizza oven and the Dealer offers those services;
You are a commercial customer and our Dealer can provide additional equipment, installation, or training;
The Dealer offers some other value-added service that you desire.
Click Here to review our Terms of Sale.
Still Have Questions?
These topics are the most common before you buy.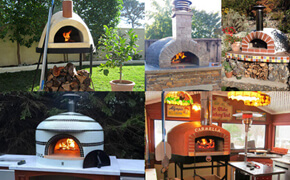 The Forno Bravo Selection Wizard is designed to help you decide which pizza oven is right for your home, garden or business. The Selection Wizard will walk you through the selection process.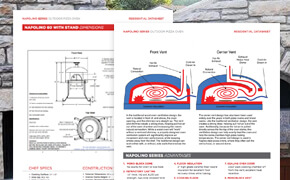 Forno Bravo provides many technical resources for our pizza ovens. This page provides navigation to some of the most commonly used support pages.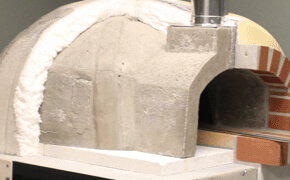 Search here to find information, reference materials, and detailed articles on common questions and topics – from installation to product support and warranties.