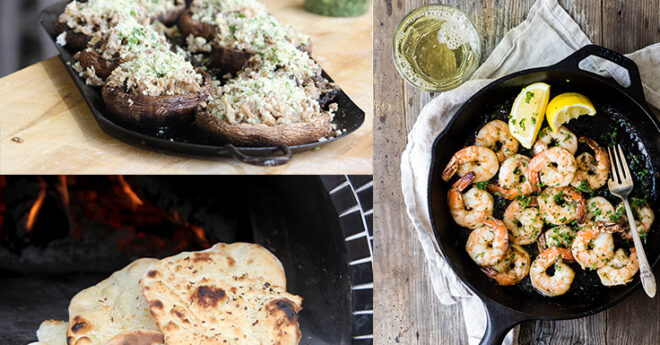 14 Non-Pizza Dishes You Can Make in a Wood Fired Oven
Mar 10, 2022
Posted by Forno Bravo
Did you know that you can cook seafood, veggies, pasta, and even whole chickens using your Forno Bravo oven? Although you may love a crispy crust and cheesy Neapolitan goodness, you'll need wood fired recipes for more than just pizza if you really want to put your oven through its paces. Wood fired ovens can cook at a range of temperatures from very, very hot, to low and slow, so that virtually every meat comes out tender and juicy, from chicken and beef, to sausage and hare. Take a look at the best wood fired dishes that are not pizza, and instead, feast on king crab, stuffed mushrooms, shrimp scampi, and more.  
1. Norwegian King Crab Legs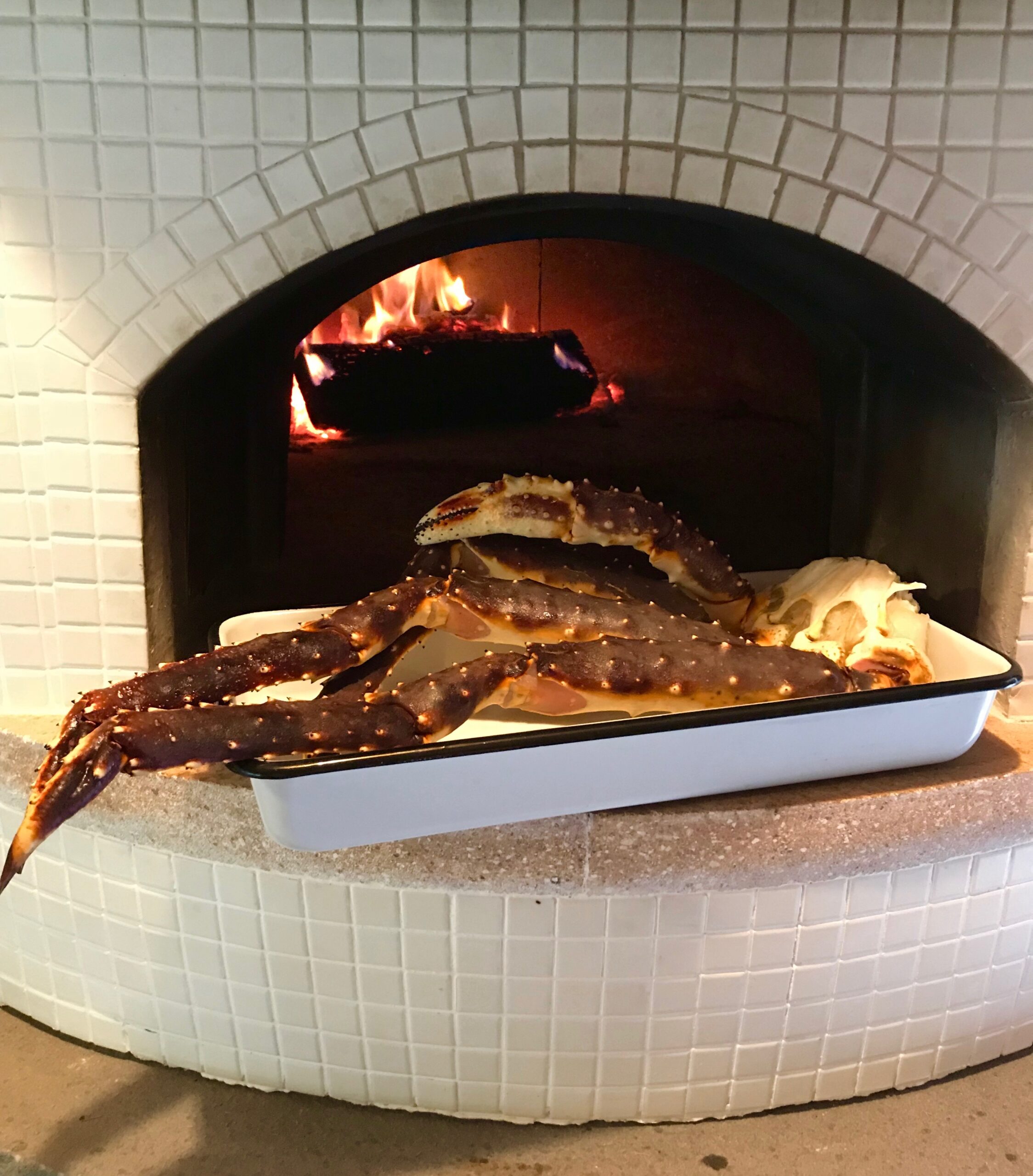 Dine like royalty by cooking melt-in-your-mouth crab and roasted artichokes using your wood fire oven. It is easier than you think to make this scrumptious meal following the step-by-step recipe with ingredients, instructions, and everything you need to impress your guests. 
2. Roasted Soft-Shell Crabs with Potato and Corn Hash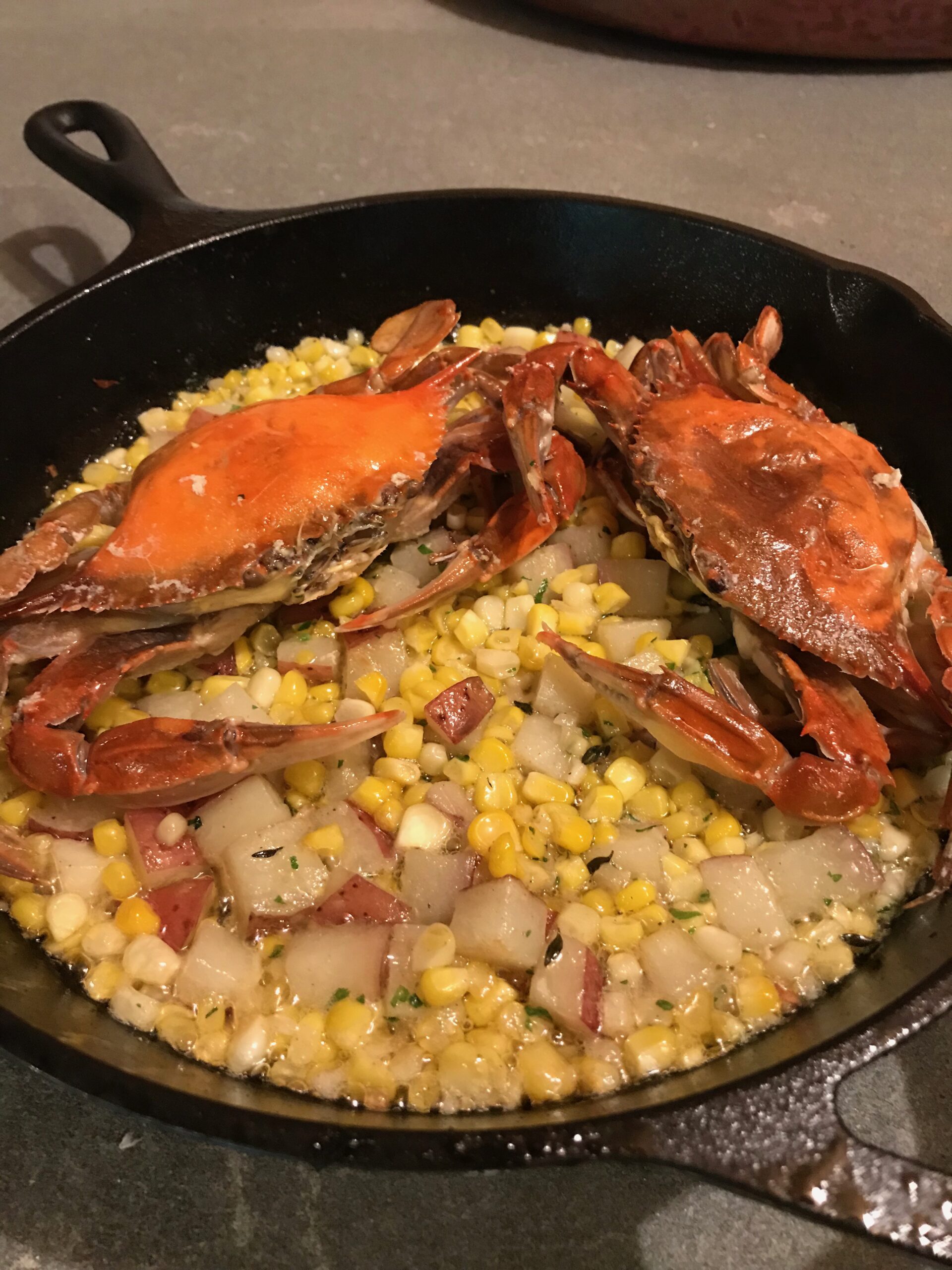 Feast on a delicious, wood fired (non-pizza) recipe with this smokey, yet sweet dish. The roasted seafood flavors complement the sauteed veggies for a gourmet delight on date night. One of the best elements about this wood fired meal is that you can prepare it ahead of time and only need one dish to cook everything. 
3. Basil Shrimp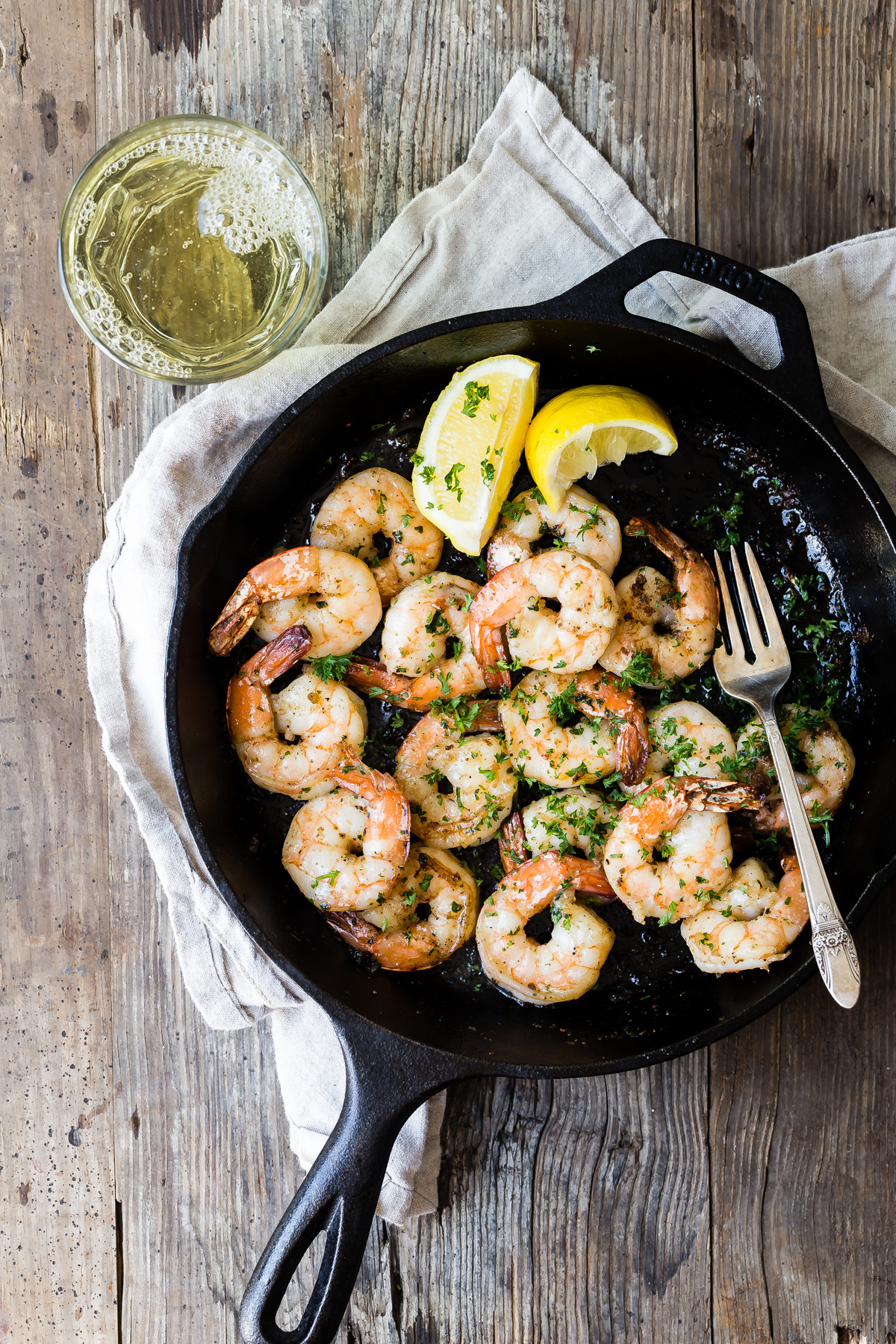 Tickle your tastebuds with fresh ingredients that come together as you cook this non-pizza dish using a wood fired oven. This recipe calls for shrimp, basil, butter, garlic, and lemon for a perfect blend of your favorite, classic flavors. It only takes about 15 minutes total, including prep and cook time, to make this tasty seafood meal. 
4. Dutch Oven Baked Spatchcock Chicken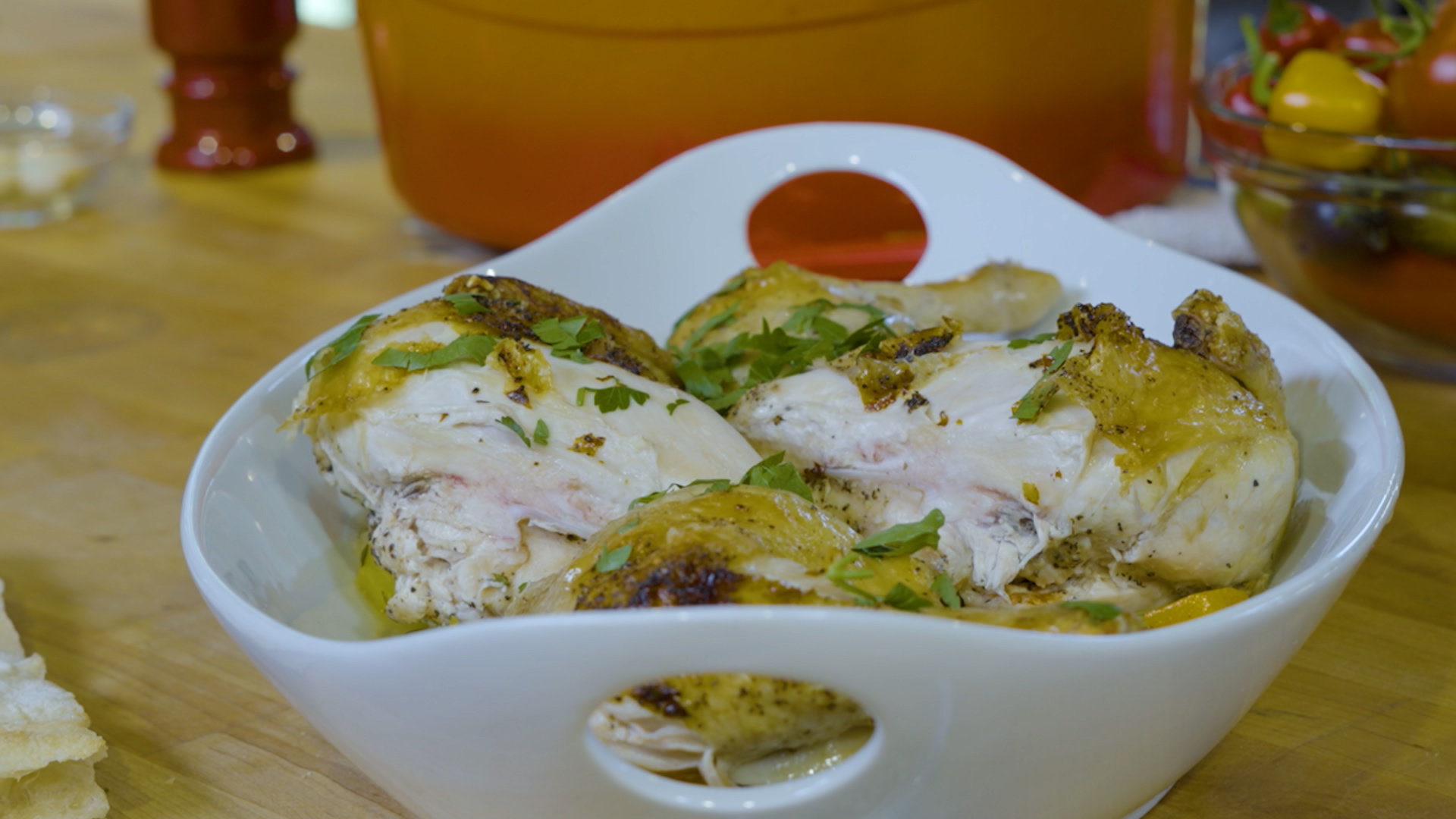 Splayed, seasoned chicken has never been so simple, yet delicious, thanks to this wood fired recipe. Bake your chicken with summer vegetables for a one-pot dinner delight. Everyone will rave about the tender and juicy chick dish made using your dutch oven and wood fired oven. 
5. Cast Iron Seared Wagyu Beef Carpaccio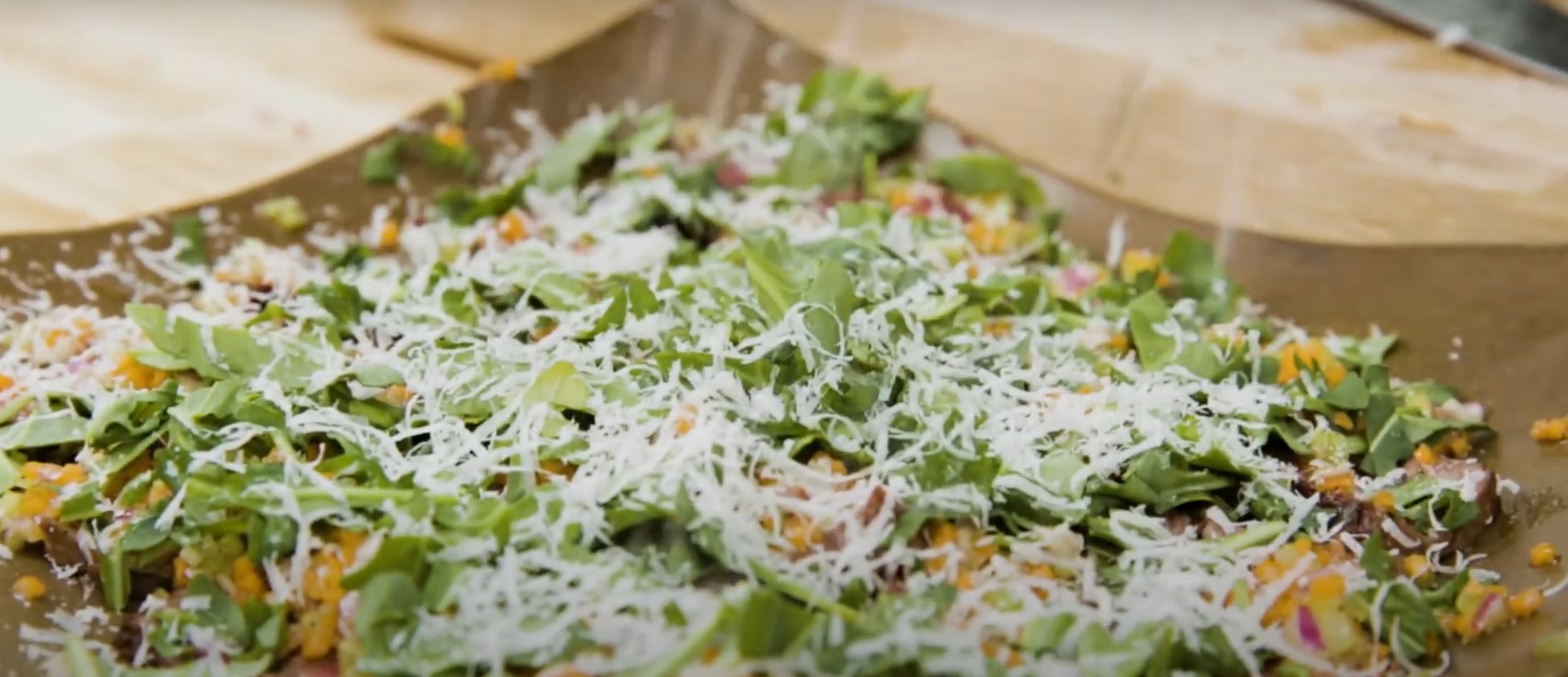 Wood fired dishes that are not pizza are easy to make with your oven. Take this Italian favorite, for example. You can feast on seared carpaccio after cooking your steak and mixing the ingredients in a bowl for a one-of-a-kind wagyu beef carpaccio. With the oven's super-heated temperatures, it only takes a few minutes to cook before dining on this mouthwatering meal. 
6. Peach Caprese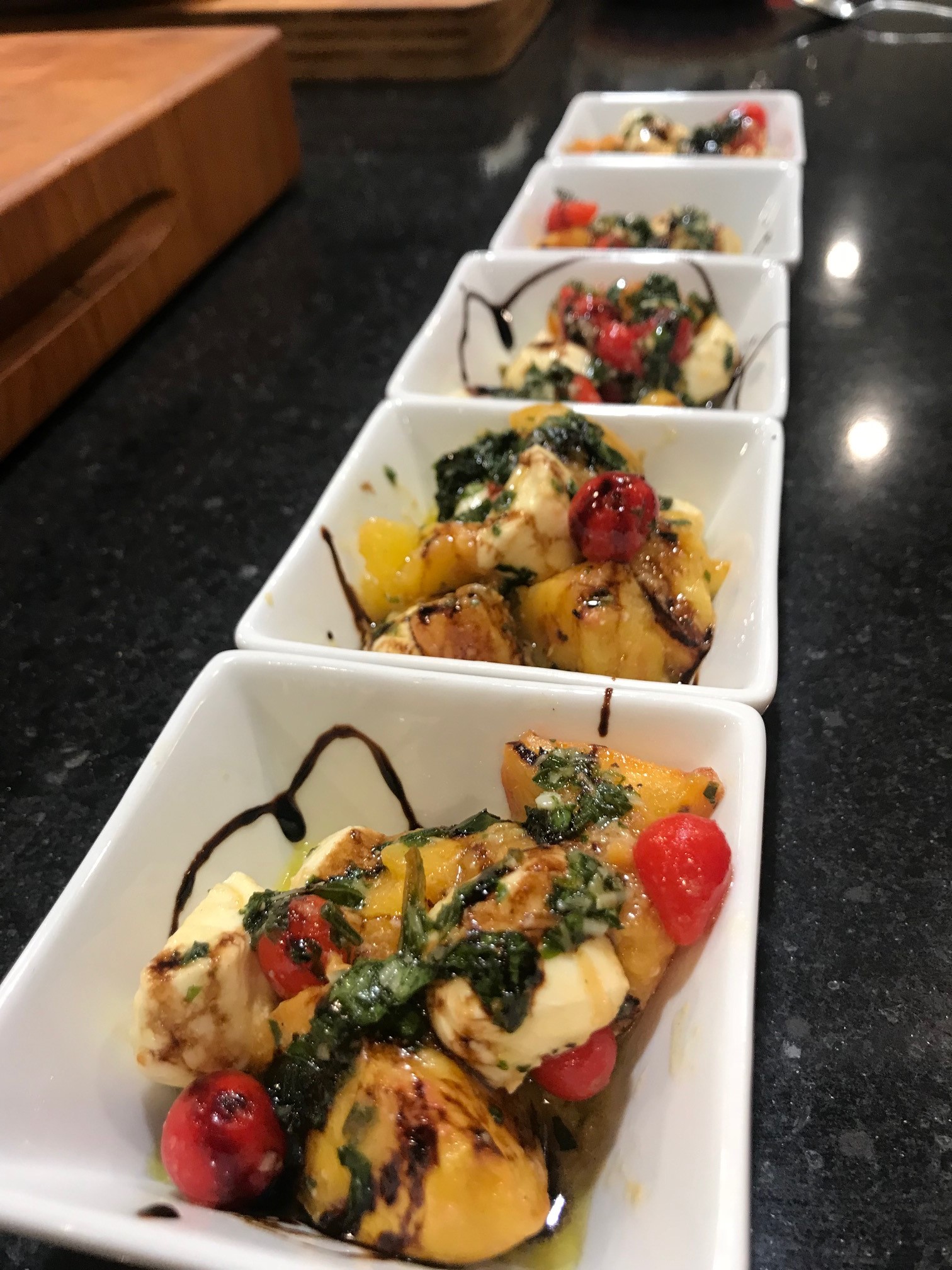 Try this fresh take on a traditional Caprese, and you won't regret it. With wood fired peaches and Peruvian sweet peppers, you will love this unique twist to a classic dish and will never eat a regular salad again. It takes about 20 minutes to make this wood fired Peach Caprese salad.  
7. Chicken Cacciatore in a Terracotta Pot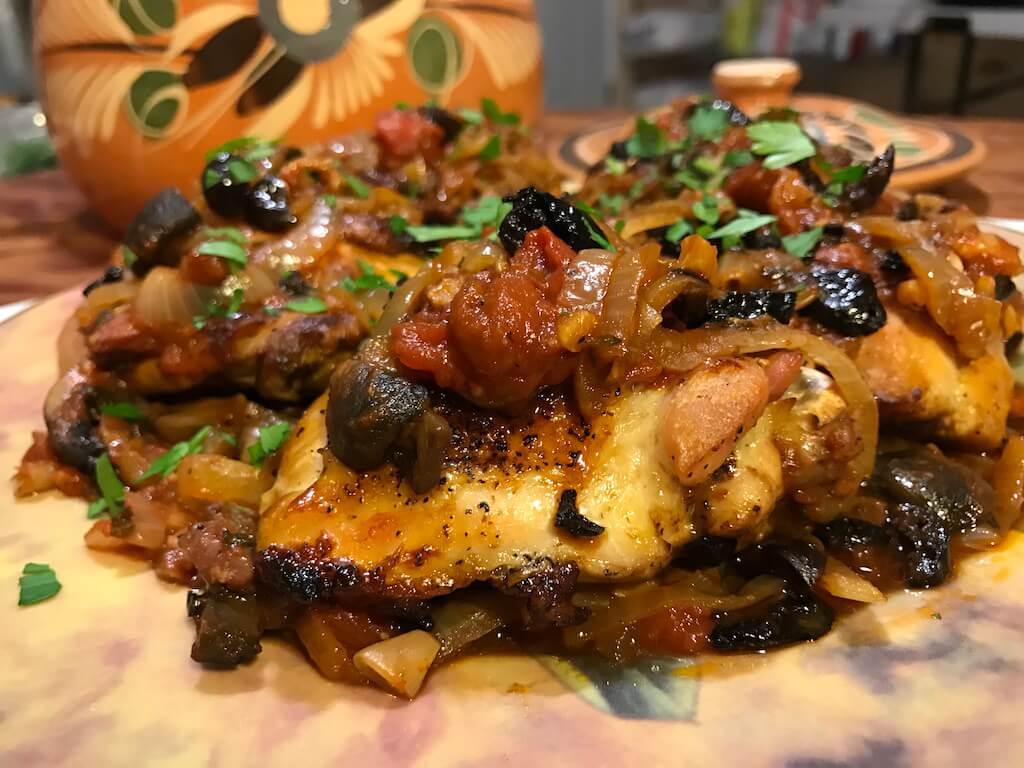 Have you ever tried terracotta cooking using the cacciatore style? You can steam delicious flavors and foods in the clay pot — a technique believed to originate in Central Italy during the Renaissance. This summertime favorite only takes about 15 minutes to cook, and you can do a lot of the prep ahead of time. 
8. Sesame Seed Chili Flatbread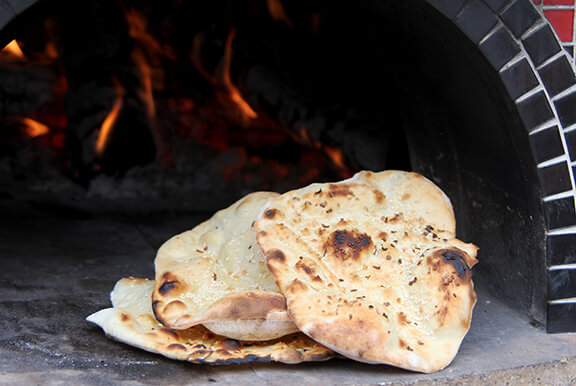 Everyone will rave about this wood fire recipe that's not pizza. The flatbread is similar to soft pita and great for dips and pre-pizza snacking. This recipe includes sesame seeds and chili flakes, but you can try parmesan cheese, fennel seeds, or sea salts for various palate preferences. 
9. Herb Roasted Chicken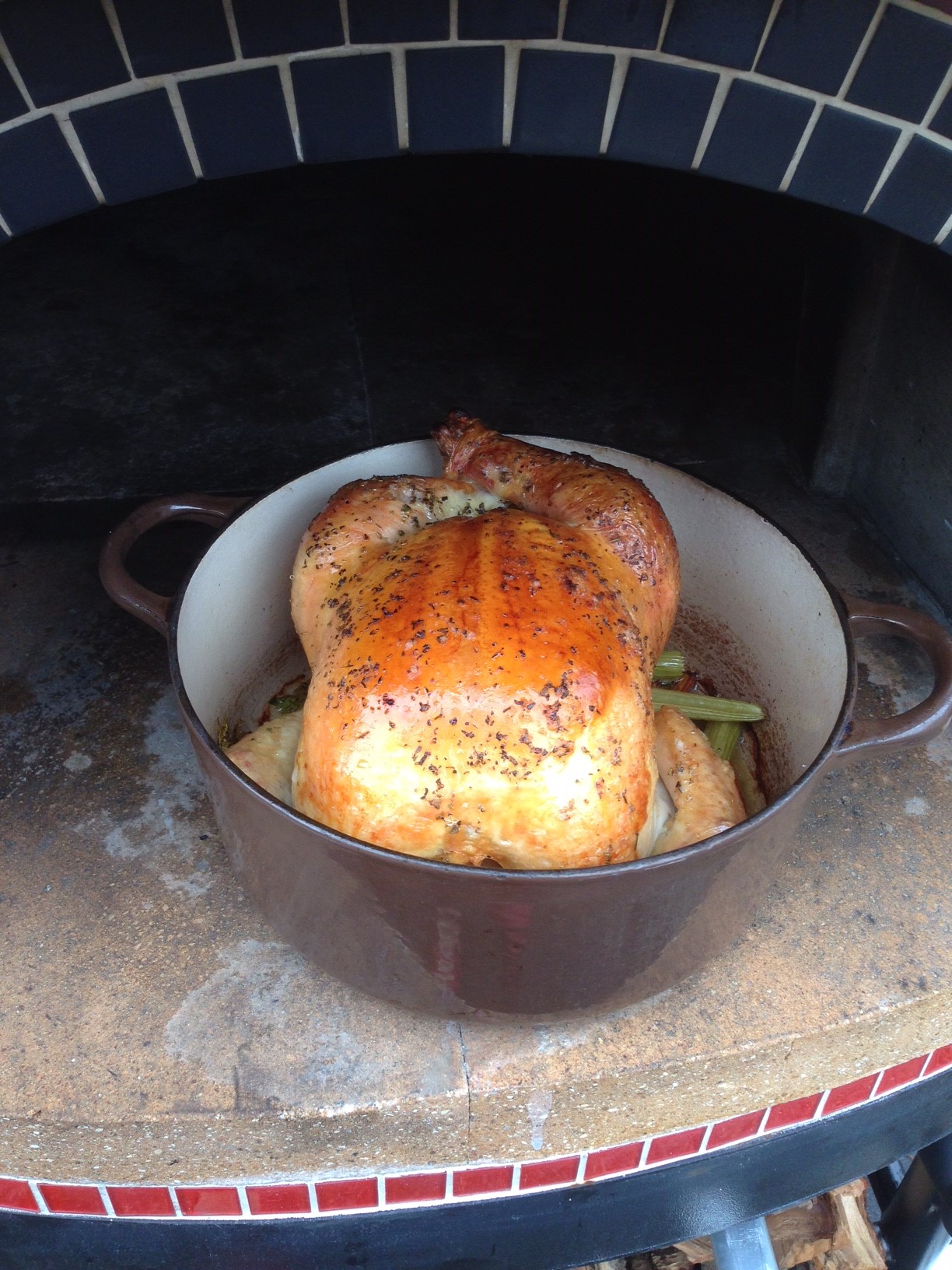 Using this amazing wood fire recipe, you can roast an entire chicken to perfection. Cooking time varies on the temperature of your oven and the size of your bird, but a three-pound bird at 400 degrees F will take about 45 minutes. You can include sliced celerity, carrots, and onions in the bottom of your roasting pan to create delicious drippings for your finished meal. 
10. Sausage and Gorgonzola Stuffed Portobello Mushrooms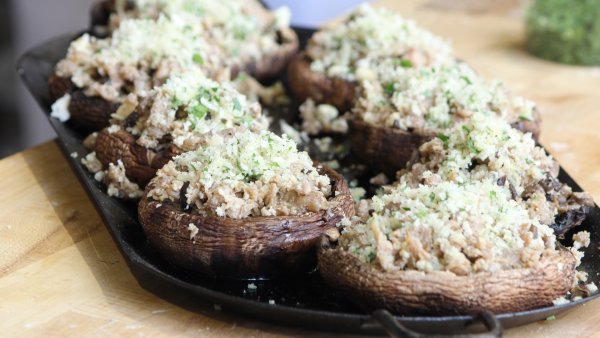 Dine on the best wood fired portobello mushroom caps stuffed with Italian sausage and cheesy goodness thanks to this straight-0forward recipe. Wow your friends, family, and dinner guests with this simple yet delicious dish. (For variation, steak and portobello mushrooms are similar to make and just as tasty.) 
11. Mama Gigi's Scampi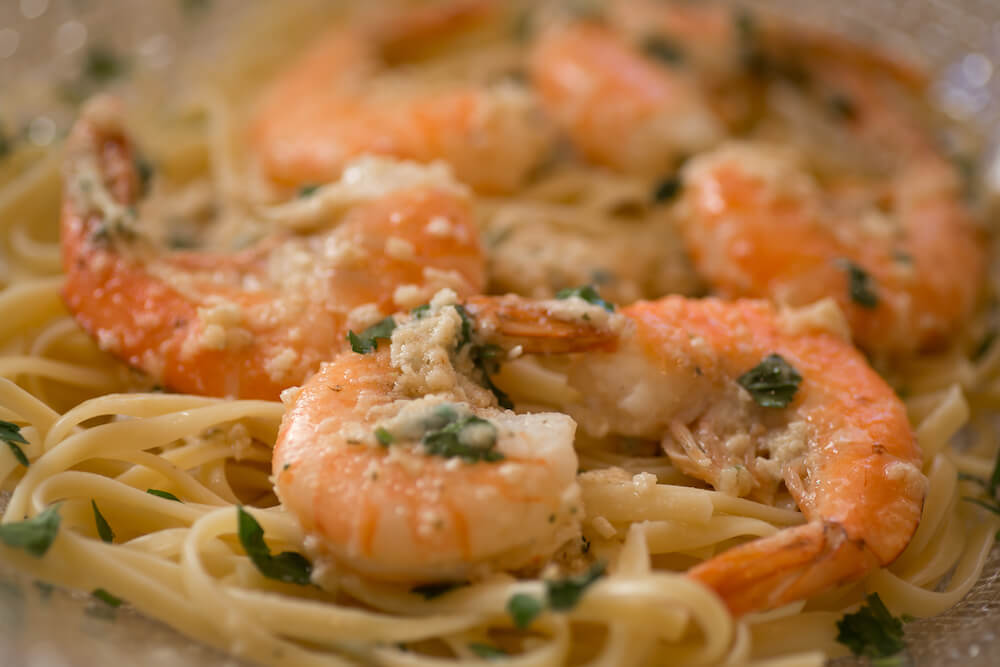 Who doesn't love this classic Italian dish? The better question is: how didn't you know about this wood fire dish sooner? Dine on scampi with garlic, shrimp, and linguine in no time, thanks to this fast and easy recipe. You can customize the ingredients with a little bit of this or that, or without using actual measurements if you desire, for an authentic flair and endless variations. 
12. Bacon Braised Hare with Leeks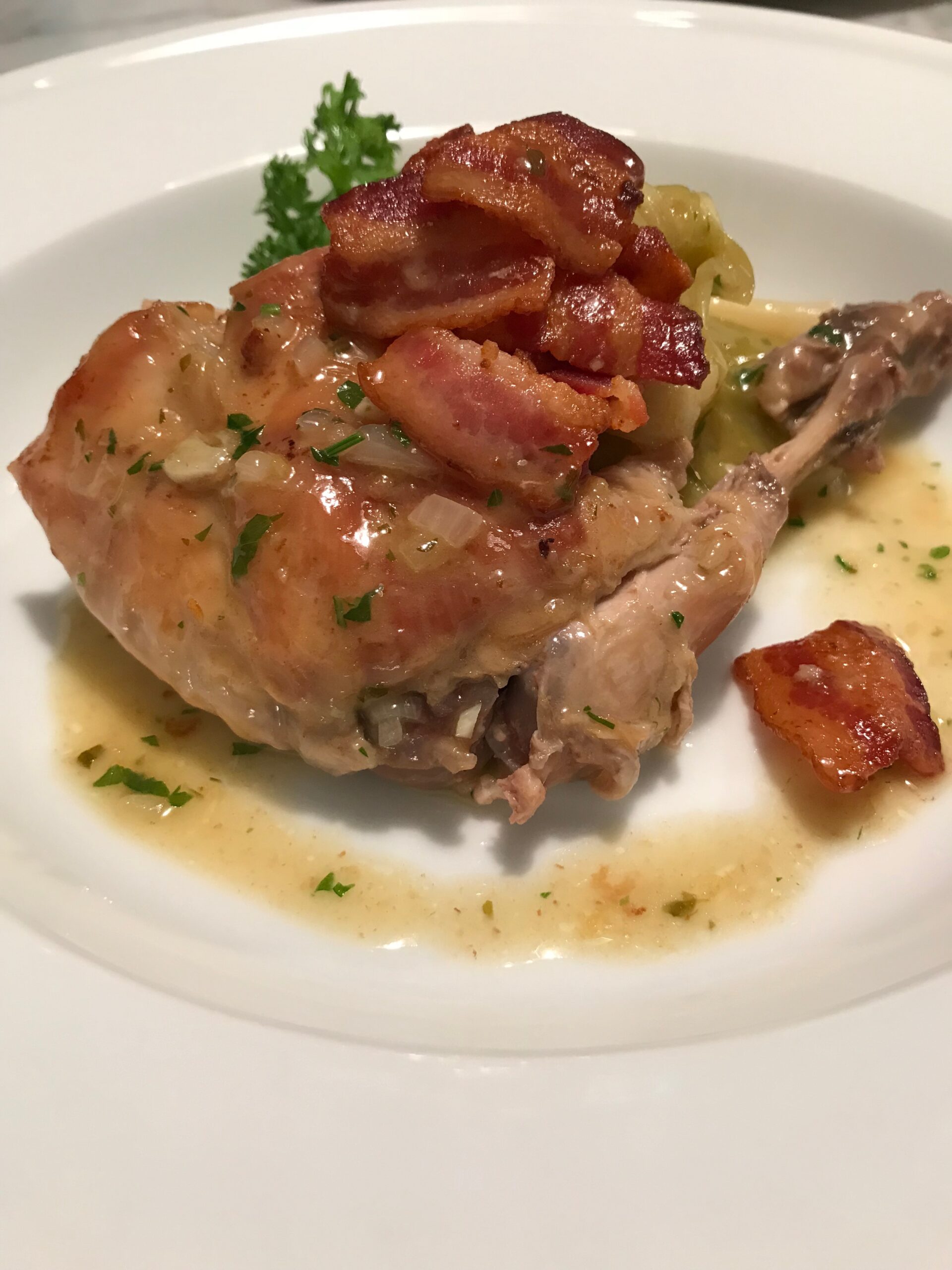 For busy people and big families, one-pot meals are ideal. Try this gourmet-quality dinner that only takes 10 minutes of prep time. The wood-fired oven is excellent for cooking braised meats like hare, which offer a French-flavor profile. 
13. Fire Roasted Spanish Figs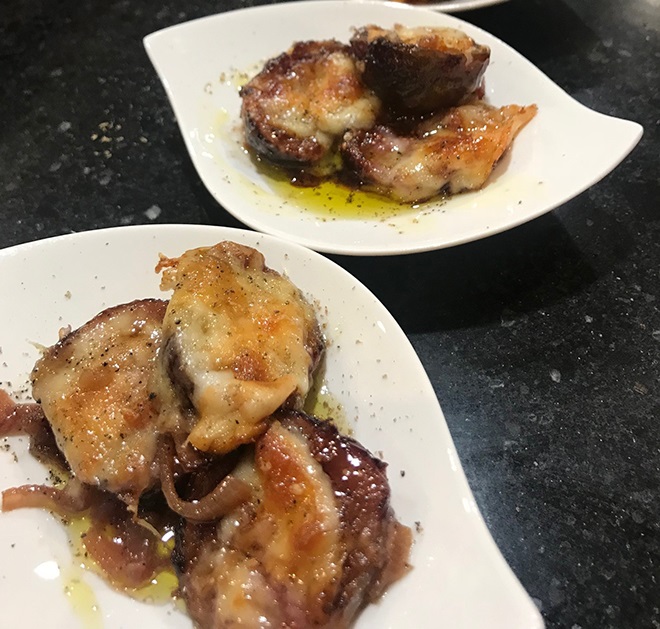 Fall in love with this tasty appetizer using your wood-fired oven. The sweet figs have a crispy crust and layers of melted cheese for a dynamic flavor and texture profile. This over-the-top appetizer that is not pizza will be the perfect starter for your next dinner party or holiday gathering. 
14. Wood-Roasted Caramelized Brussel Sprouts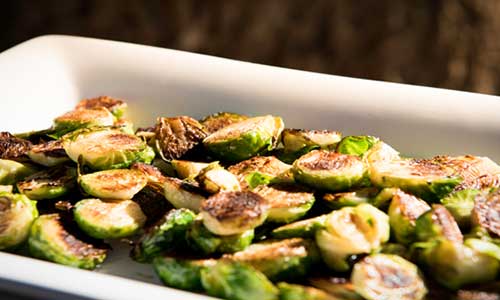 It doesn't matter if it is summertime or Thanksgiving; these healthy treats are a table favorite. With a crisp-golden crunch, these salt-flecked bites will become a new favorite. You can use the 17-inch, two-handled skillet for best results, or a number of different pans to achieve great flavors and textures. 
It's time to eat healthy and delicious meals using a wood fired pizza oven. Luckily, you can enjoy wood fired dishes that are not pizza as well! Your family and friends will love your roasted chicken, custom flatbread, and Caprese salad. Beyond feasting on the delicious meals, the best part is that you can take pride in making everything yourself. So, think outside of the pizza box and discover the depth and breadth of what's possible in a Forno Bravo Residential Wood or Gas Fired Oven.