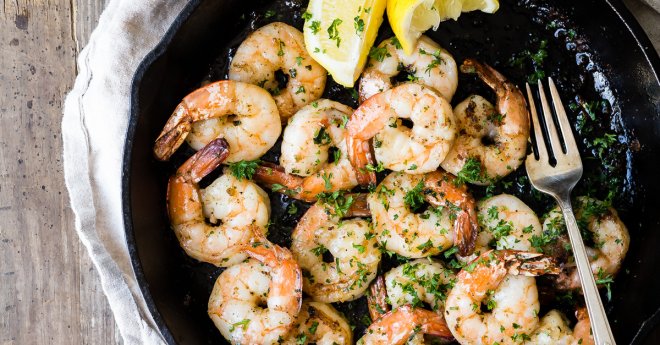 Wood Fired Basil Shrimp
Apr 11, 2018
Posted by guestchef
Print
Sizzling shrimp straight from your wood fired oven then tossed with butter and basil! Enjoy this smart way to use your already hot oven to serve up another type of dish for your guests. This simple, quick shrimp recipe from Foodness Gracious makes a delicious appetizer. You can also pair the finished shrimp with pasta or another side dish for the main course!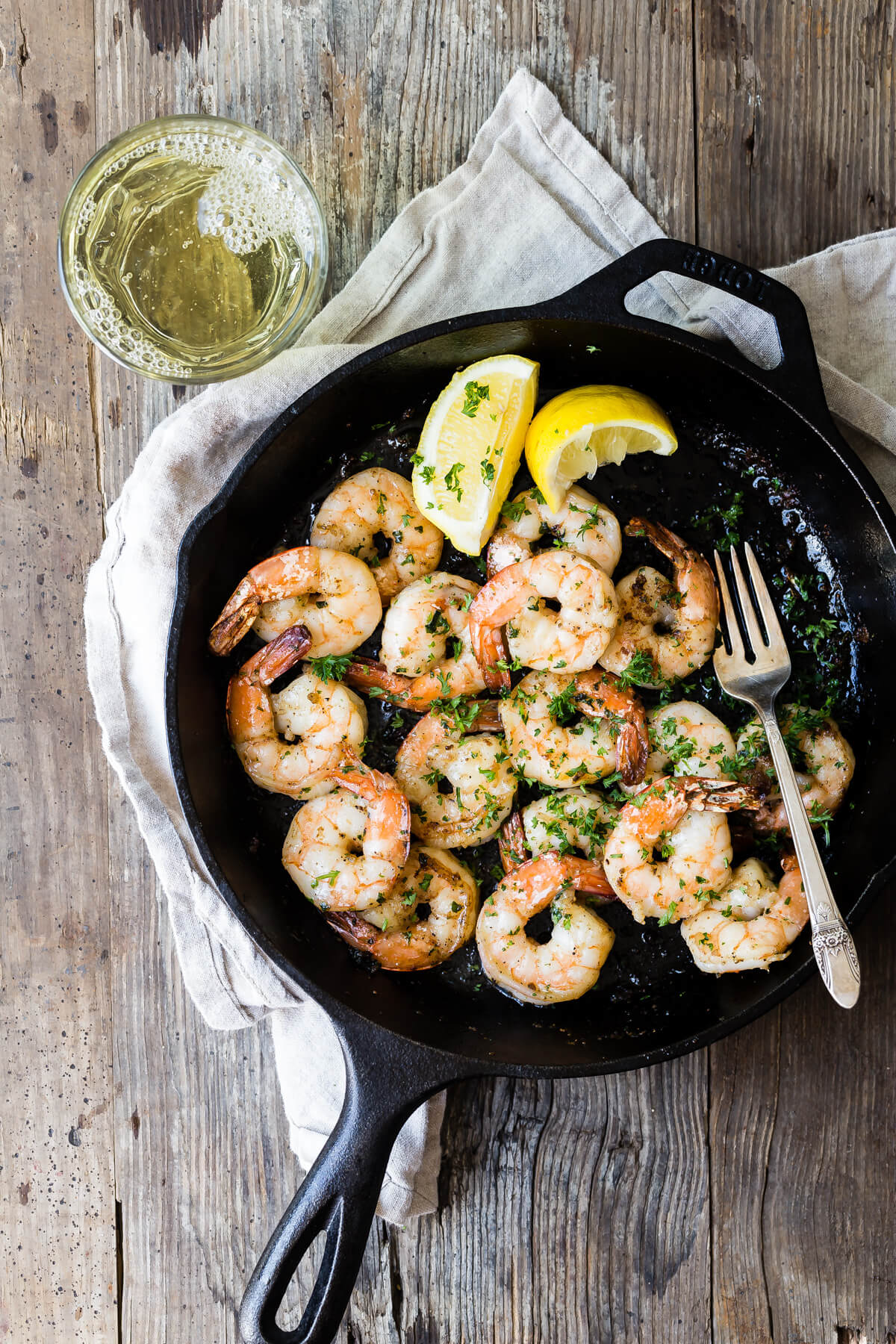 Wood Fired Basil Shrimp
Shrimp, fresh basil, butter, garlic, lemon-- clean flavors that come together perfectly in a wood fired oven for a delicious treat!
Ingredients
1 lb jumbo shrimp
1.5 tsp garlic powder
Salt and pepper
4 oz salted butter softened
1 cup fresh basil leaves Apx. amount
1-2 tsp olive oil
1 lemon quartered
fresh parsley for garnish
Instructions
Defrost the shrimp if frozen, rinse and pat dry.

Transfer the shrimp to a bowl and add the garlic powder, salt, and black pepper, toss well.

In a food processor, blend the butter and basil until well combined.

Place a heavy cast iron skillet into your Forno Bravo oven and let it heat up until very hot.

Add some olive oil and the shrimp to the skillet and place back into the oven.

Cook for about 3 minutes mixing the shrimp around to cook evenly.

Add 3 good sized tbsp of the basil butter to the skillet and toss making sure the shrimp get well coated in the butter.

Garnish with fresh parsley and a squeeze of lemon juice if desired.