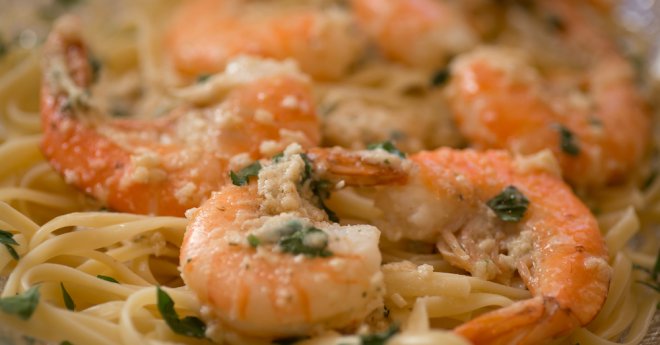 Mama Gigi's Scampi
Jan 08, 2018
Posted by Vito Romani
Print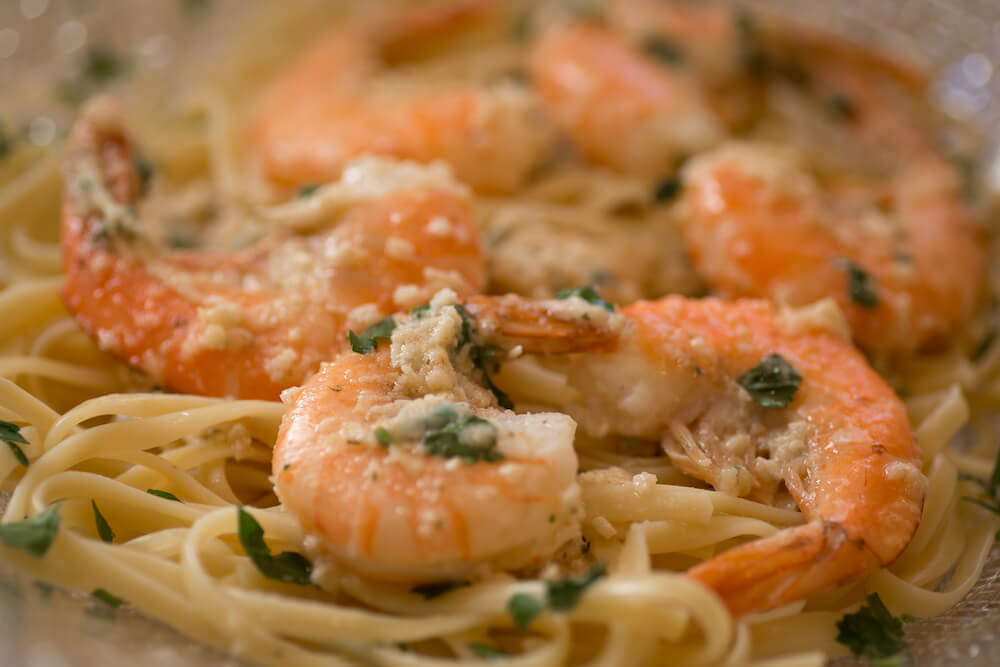 Mama Gigi's Scampi is a quick and easy dish! With garlic, shrimp, and butter as key ingredients, it is hard to go wrong. It can be served as a main dish or an appetizer, depending on what you pair with it. Chef Vito cooks in the Italian-style– a little of this, a little of that, add a bit of flair, and season to taste! Measurements in this recipe are not meant to be exact. Feel free to tailor them to your family's preferences…just don't forget to add that little bit of flair!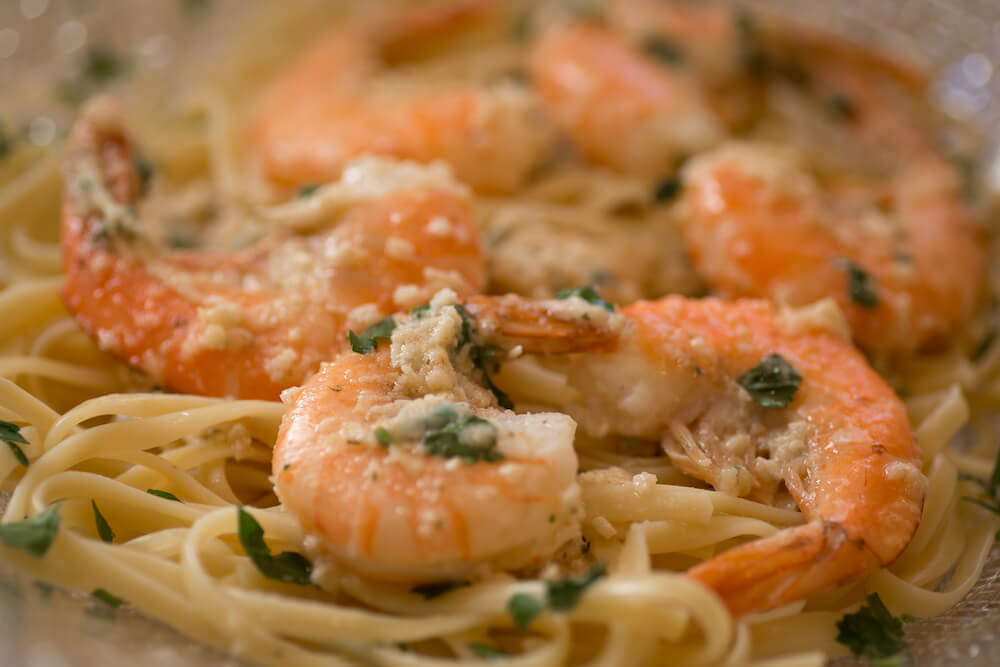 Mama Gigi's Scampi
A recipe for a classic Italian-syle Shrimp Scampi cooked in a wood fired oven by Chef Vito Romani of Stella's Pizza Pie
Ingredients
1 lbs uncooked shrimp - Cleaned and deveined
1 cube butter - Cut into small pieces
2 cloves garlic - Pressed
1 lemon - Juiced (strain seeds)
1/2 cup Italian Seasoned Breadcrumbs - Apx. amount
1/2 cup grated Parmigiano Reggiano cheese - Apx. amount
3 tbls Italian Parsley - Chopped
1 Package Linguine - Cooked al dente -- optional
Instructions
Build the fire in your oven to approximately 450 degrees.

Boil water and start linguine cooking on the stove, per package instructions.

Clean shrimp; rinse and remove the vein, if necessary; pat dry.

Place shrimp in an ovenproof or

terracotta

pan in a single layer.

Scatter butter pieces, garlic, breadcrumbs, parmesan, and parsley over the top. Reserve some butter to melt in a seperate container on the hearth for use on the linguine (optional).

Pour 1/2 of the lemon juice over the top of the shrimp.

Place in your oven on the opposite side from the flame -- keep a close eye! This dish cooks quickly.

Bake until shrimp begins to turn pink and breadcrumbs begin to turn brown -- approximately 2 minutes.

Remove pan from the oven; mix and turn over the shrimp; add remaining lemon juice.

Return the pan to the oven and bake approximately 2 minutes more, until the shrimp is pink throughout.

This dish may be served over linguine. Add melted butter and grated Parmesan to the pasta, if desired.