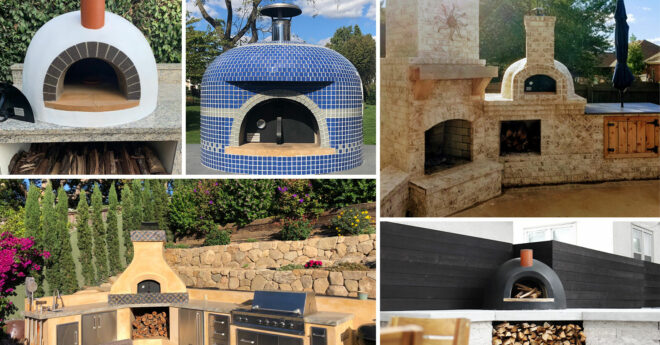 Lock in Your 2023 Pricing
Nov 14, 2023
Posted by Forno Bravo
We are excited to announce an End-Of-Year Promotion just in time for the holidays!
For a limited time, you can lock in 2023 pricing on our Primavera, Napolino, and Residential Oven Kits, and take delivery anytime before June 30th.
Make a 25% deposit before December 29, 2023 to lock in 2023 pricing on select models.
Take delivery anytime before June 30th with the balance due prior to shipping.
Delivery within 2 weeks provided you have selected your tile colors. Custom work may require additional lead times.
That's It… Deposit Now & Start Planning when you're ready!
Forno Bravo ovens combine jaw-dropping beauty with extreme performance and versatility. Known for our unparalleled heat retention, you'll be able to unlock incredible flavor profiles buried deep within every dish. Pizzas, shortribs, breads – you name it, watch as you stretch your culinary imagination to new heights and share those moments with those you love.
*Orders that have not taken delivery prior to June 30th, 2024 will be adjusted to updated 2024 rates. 5% cancellation fee after 25% deposit.
---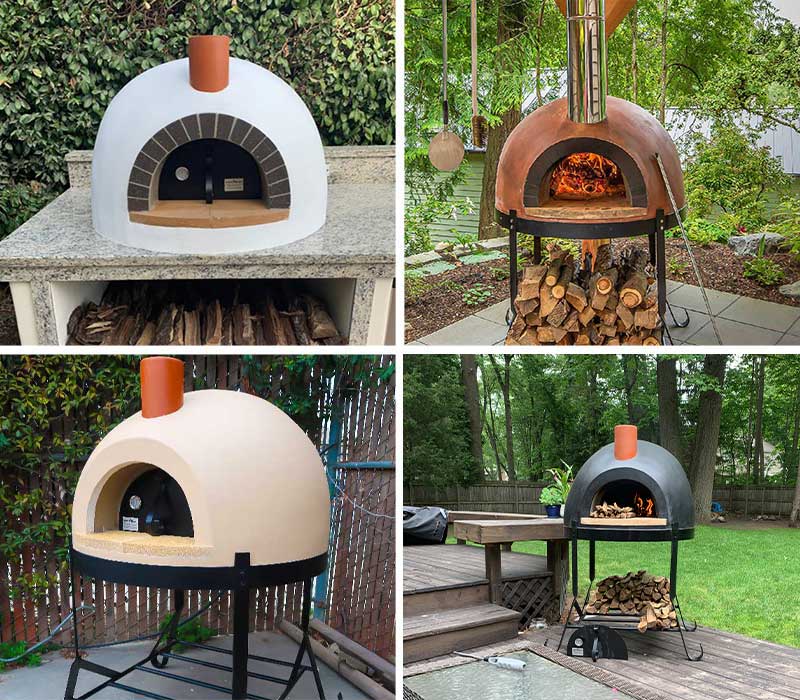 Highlights:
Two sizes: 24" and 28" cooking surfaces; both with a 6″ oven landing;
You can bake 1 to 2 pizzas at a time, up to 30 per hour;
Outdoor oven only, but can be installed under a patio cover using a double wall chimney
---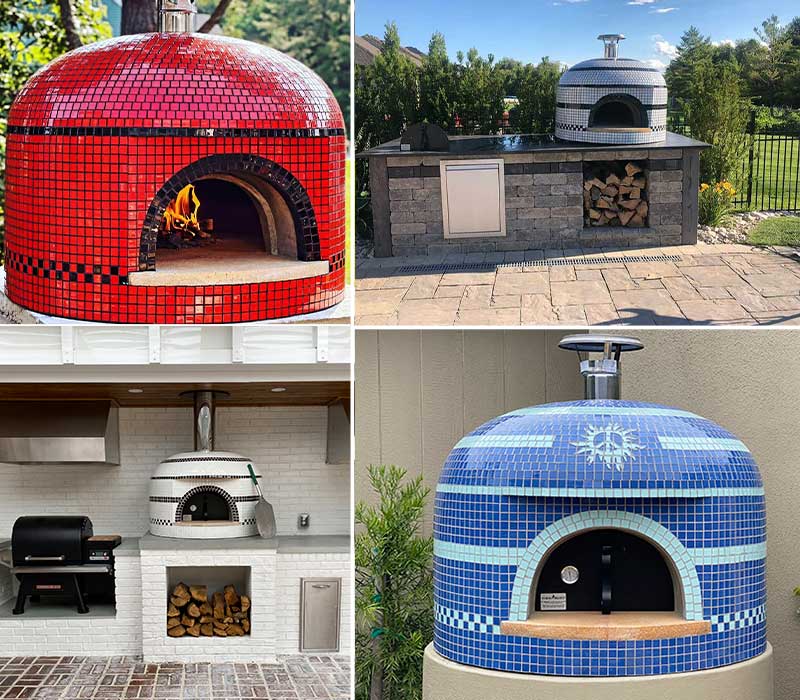 Highlights:
Two sizes: 24" and 28" cooking surfaces; both with a 7″ oven landing;
You can bake 1 to 2 pizzas at a time, or up to 30 per hour;
Outdoor use only, but can be installed under a patio cover using a double wall chimney;
Outdoor wood burning pizza oven, no gas or charcoal
---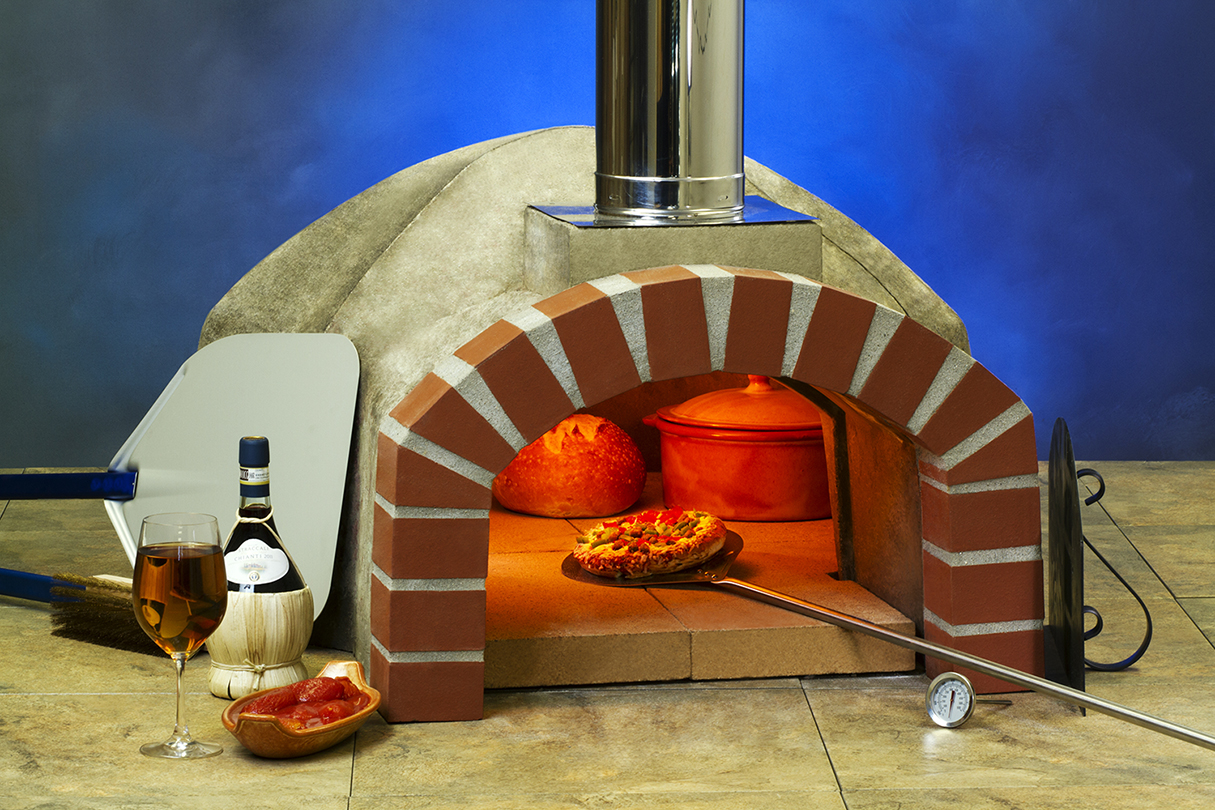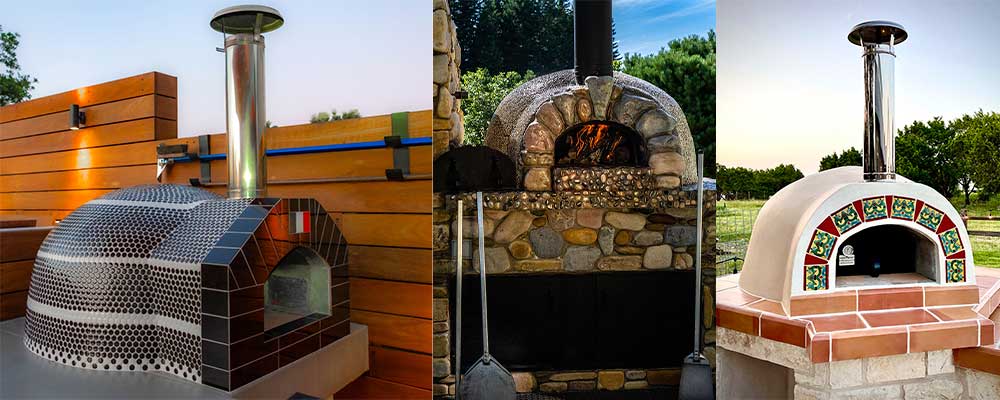 Highlights:
Four sizes: 32″, 36″, 40″, and 44″ cooking surfaces; both with an 8″ oven landing;
You can bake 5 pizzas at a time, or up to 100 per hour;
ETL certified to UL standards+ for indoor installation as a wood fired pizza oven;
Wood or gas pizza oven ETL certified to UL standards+  for outdoor installation, no charcoal
---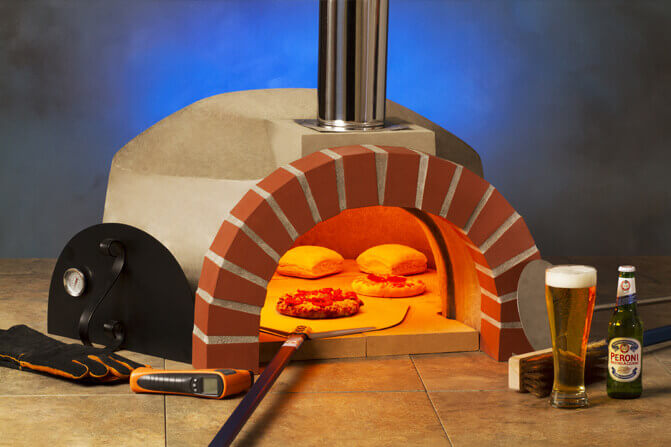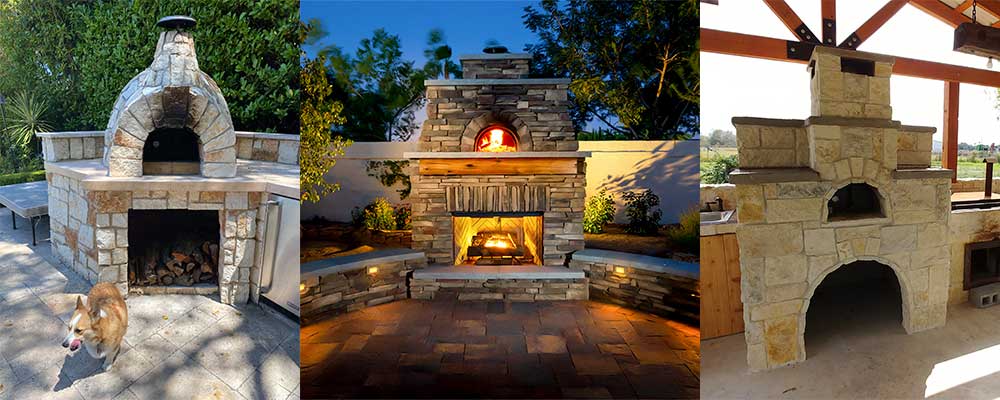 Highlights:
Two sizes: 24" and 28" cooking surfaces; both with a 5″ oven landing;
You can bake 1 to 2 pizzas at a time, or up to 30 per hour;
Outdoor kit only, but can be installed under a patio cover using double wall chimney