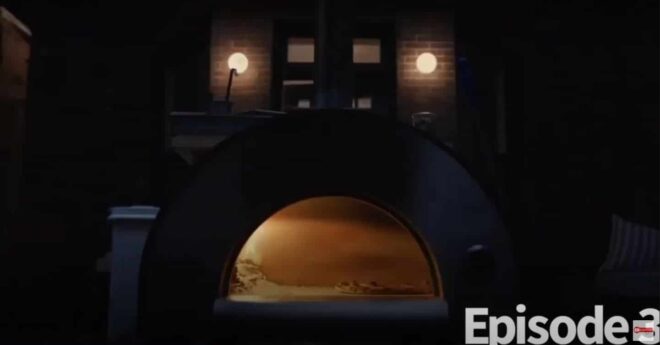 Bella Goes to Hollywood in Servant Episode 13
Apr 22, 2021
Posted by Forno Bravo
Recently, the Bella Steel Pizza Oven got to try its hand in a little Hollywood acting project. It played a featured role in Servant – Episode 13 (Season 2 – Episode 3,) a new psychological horror TV series currently streaming on Apple TV+. The episode is appropriately called "Pizza." The show was created by Tony Basgallop, a prolific British TV writer. Legendary independent filmmaker, M. Night Shyamalan, is one of the show's executive producers and directors.
Catch a Behind the Episode look at the show in this trailer:
For a unique twist, the team wanted an episode that used pizza as a plot device, so the characters create a fake pizza company called "Cheezus Crust" to trick the other characters. The production team came to Forno Bravo to find the necessary ovens to make the action, and food, real. For filming, the team used a Bella Grande 28 Steel Pizza Oven.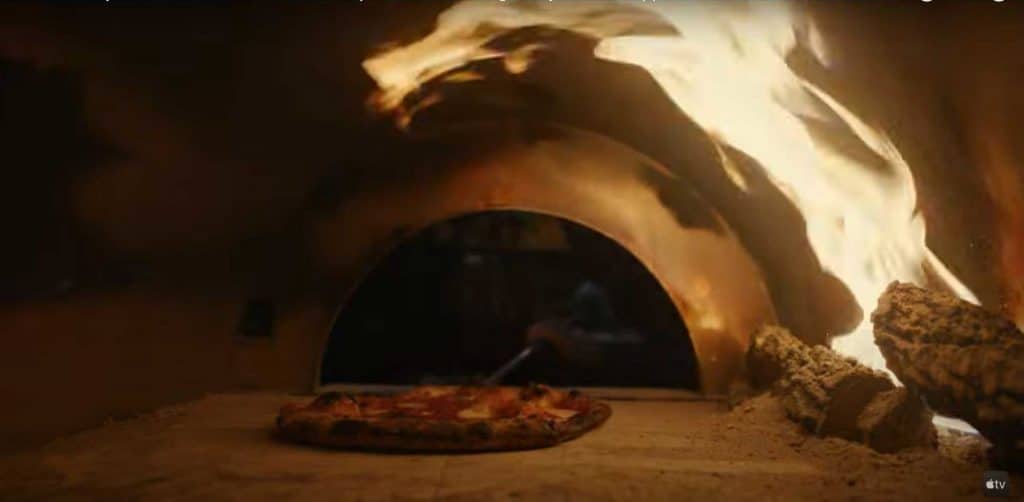 Hollywood magic let the crew film from inside the Bella oven.
For the behind-the-scenes production, the crew used a larger commercial Professionale refractory pizza oven that could bake up to 6 pizzas at a time. They craned the oven onto the set area, and built a concrete base to handle its weight. This was the oven that turned out the pizzas needed for filming, plus the many, many more needed for the cast and crew to enjoy. 
According to an article in People.com, food consultant and Philadelphia-based chef and restauranteur, Drew DiTomo, was picked as pizzaiolo and instructor for the cast. He taught the cast members how to knead and stretch the dough and work the peel in the oven, to give authenticity to the shots. Plus, "Since pizzas needed to be hot and ready for their close-ups at any time, DiTomo was cranking out pies all day.
"The crew had this constant supply of fresh pizza going around the set. I thought people would get sick of it after awhile. Nope! They kept eating pizza after pizza over several shooting days," he said. "Even after 12 takes, they were still coming back to my kitchen with empty trays. We'd be testing and shooting out pizzas and people would be hovering around the pizza oven asking, 'Is there any pizza left?'"
The People article also includes a simple Neapolitan Pizza Dough recipe inspired by DiTomo's work on the show. You can check it out, or try one of the several dough recipes in our Community Cookbook. Who knows? Maybe you can make it to Hollywood as well!