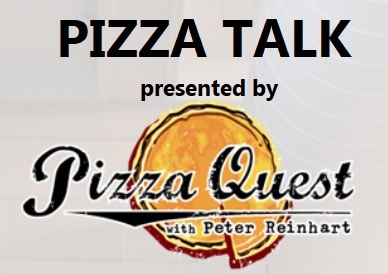 New Video Interview Series: Pizza Talk Presented by Pizza Quest
May 19, 2020
Posted by Forno Bravo
We're very excited to announce that experienced interviewer and pizza aficionado, Peter Reinhart, is launching a new free series of Zoom interviews called Pizza Talk, presented by Pizza Quest! At its heart, this series is an extension of Peter's never-ending search for the perfect pizza, but uses interactive dialogues with industry legends to delve deeply into the topic at hand. Specifically, it will feature current conversations with some of the brightest stars from the pizza and artisan communities. Both practical and personal, these 11 – 15 minute episodes are a chance to hear from some of the biggest names and pizzaioli in the business, and improve your own pizza recipe and technique, or restaurant operations.

When and Where
The first episode launches on May 20, 2020 at 10AM EDT on Facebook, the Pizza Quest You Tube channel, Instagram, and of course, on the Pizza Quest website! New episodes will be released two to four times per week for your enjoyment and education. (There will be one series of conversations per week.)
Join the Email List
Sign up HERE to get on Pizza Quest's mailing list and receive updates on upcoming shows, so you don't miss a favorite guest or topic. Please help us spread the word about this great new adventure to all of your pizza loving friends!
What's Up First?
To kick off the series, masters of the craft, John Arena (Metro Pizza) and Brian Spangler (Apizza Scholls) will discuss "Tinkering with your Dough." In these opening episodes, the "Pizza Yodi's" will focus on ways to improve and tweak your dough, and share their pizza journey.  The 2nd and 3rd episodes will explore the differences between commercial yeast fermentation and sourdough, and wild yeast fermentation – all elements for taking your pizza to the next level. They will also offer an inside view of their passion (and hard work) as they talk with Peter about the ways they are pivoting their operations in response to the COVID crisis.
The conversation will be spread across 3 episodes which will be released sequentially this week.
Who's Talking – Bios
The host and inaugural guests of this week's show are: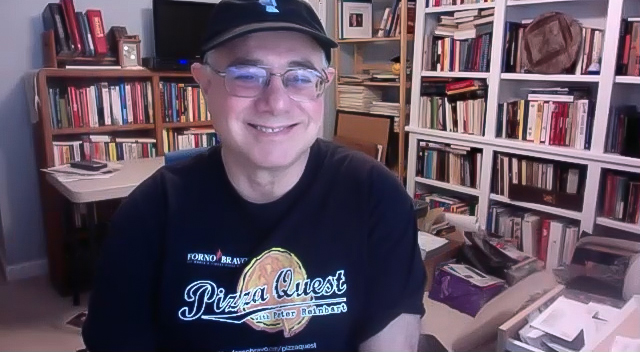 Peter Reinhart (Host): Peter is currently a baking instructor at Johnson & Wales University. He was the co-founder of the legendary Brother Juniper's Bakery in Sonoma, California, and is the author of several award winning cookbooks on bread baking and pizza. He lives in Charlotte, North Carolina. and has been the host of Pizza Quest since 2010. He is a popular lecturer at the annual International Pizza Expo and Artisan Baking Expo in Las Vegas, as well as for many other events and venues.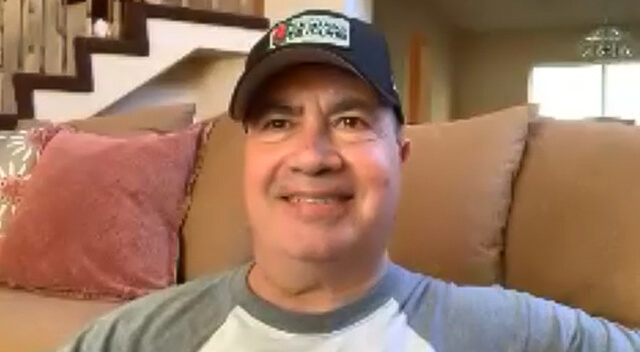 John Arena (Guest): Co-owner of Metro Pizza, Las Vegas, NV. John has been making pizza for 48+ years, and has been a teacher and mentor to countless students, pizzaioli, and pizzeria operators. He has become a senior statesmen and world-wide ambassador of his craft, and is highly respected by his peers, students, and fans. Born into a third-generation pizza family, he honors the traditions of the industry and the product, while staying abreast of the current trends and innovations. He is always ready to generously shares his vast knowledge with others to improve the whole artisan pizza community.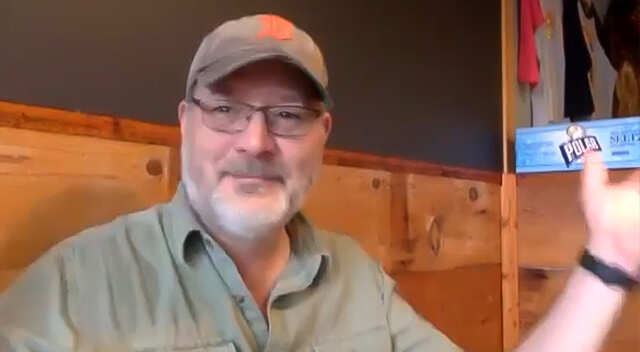 Brian Spangler (Guest): Owner of Apizza Scholls, Portland OR. Brian specializes in the Neo-Neapolitan style pizza popular in the NE. It is a large pie made with a slow fermented dough, lightly topped, and cooked quickly at high heat. Brian began his career as an artisan bread maker and brings that knowledge to his hands-on approach to pizza making. He utilizes a lot of science, scales, and thermometers in the kitchen to make sure his dough remains consistent day to day, but is also very open to experimentation as well. Brian is a sought after speaker at many industry events.