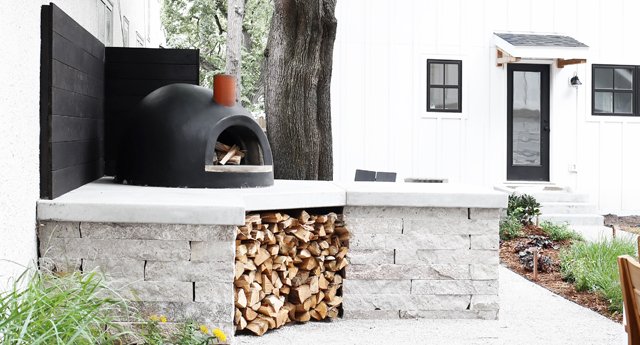 A Minimalistic Wood Fired Kitchen Design By The Fauxmartha
Aug 14, 2017
Posted by Forno Bravo
Mastering the art of wood-fired pizza is all about finding the right balance of 'less is more' and 'more is more.' More heat to create the perfect charred crust; less toppings to let the flavors shine through; more resting time to let the dough build character; less cooking time to keep the flavors fresh and bold.
Melissa Coleman the talented food and design blogger behind The Fauxmartha has proven that wood-fired pizza and minimalist design can be a match made in heaven. To complete her Minnesota Modern backyard renovation, Melissa asked Forno Bravo to make a custom black Primavera 70 wood-fired pizza oven.
As she describes it, the oven is the central feature of her new outdoor kitchen and dining room, and was part of the design inspiration for the overall look and feel of the backyard space. Melissa tells us:
"We decided to go with a Primavera oven for a couple reasons. I'm a minimalist when it comes to design and fell in love with the shape of the oven. I also loved that we could choose the color of the oven. I was set on a black oven. Our backyard is also pretty small. The Primavera fits in perfectly with the scale of everything."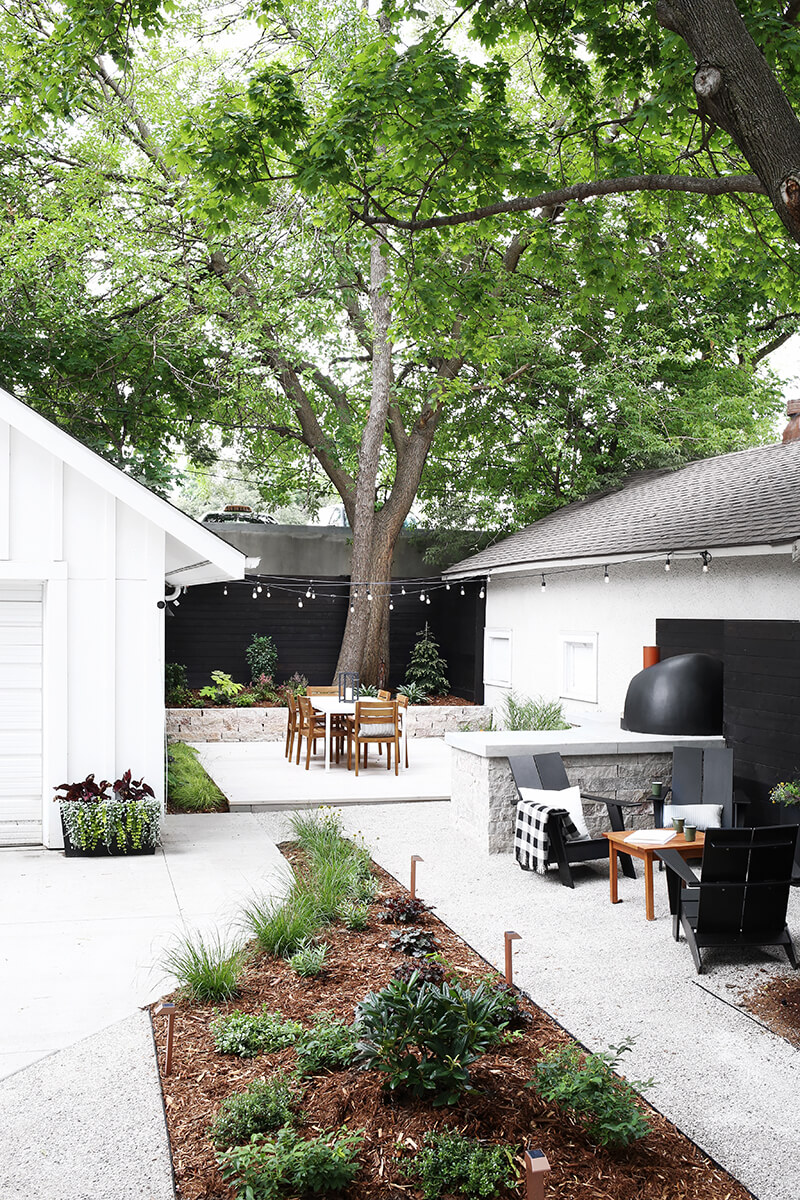 The oven is set atop a concrete countertop over a natural stone base from a local quarry. Beneath it is a stack of wood that Melissa says adds visual warmth to the space – as well as real heat to the oven! The final result fits with the "modern, minimal, woodsy, cabin vibe" of the backyard.
"We have a gas fireplace inside the house for convenience," Melissa explains. "Living in Minnesota, we keep it on half the year. We'd always hoped to have a wood burning fire somewhere too. When we decided to finally finish out the backyard, we knew it had to have a wood-fired pizza oven."
Many of our customers start with a passion for pizza making, and then find a way to bring an oven into their space. For the Fauxmartha, the decision to add a pizza oven to the backyard was as much about designing a functional space with warm ambience as it was about creating the perfect pizzas.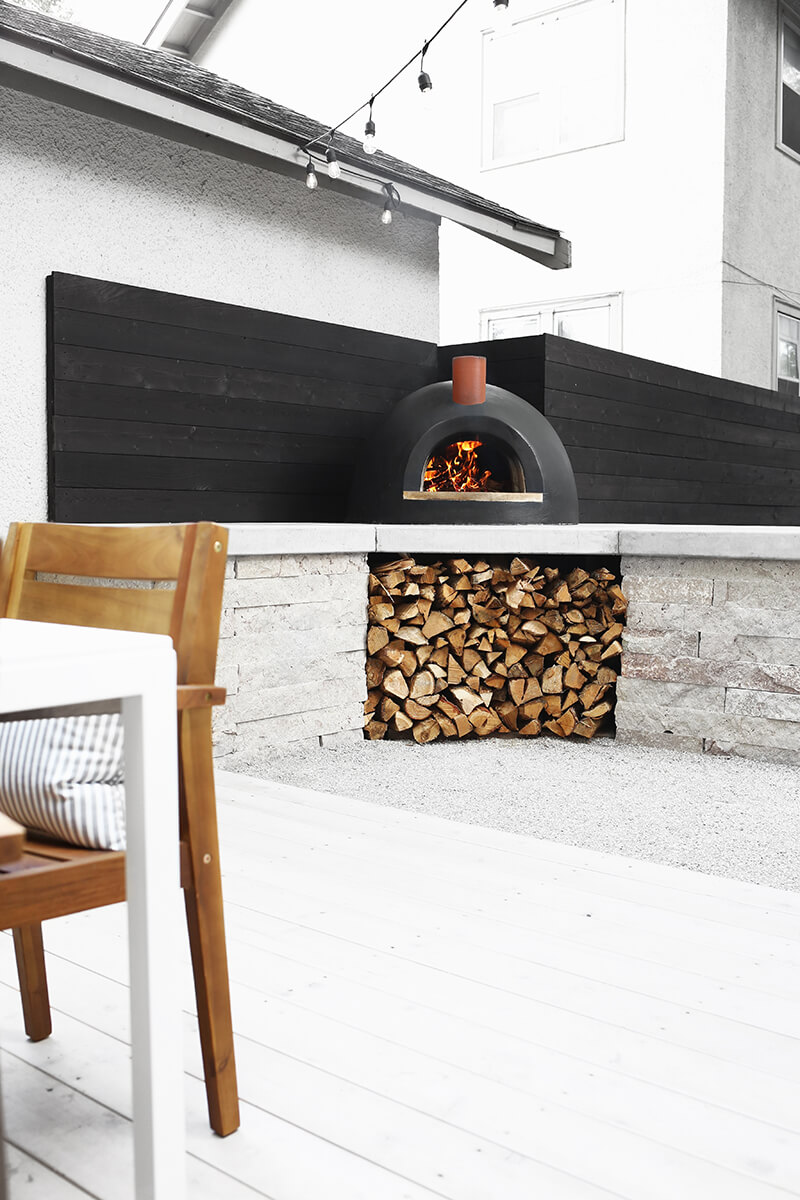 We're excited to see the delicious creations that Melissa pulls out of her new oven. She may be a self-proclaimed wood-fired pizza novice, but if the recipes on her blog are any indication, her pizzas promise to be spectacular.
Be sure to check out @thefauxmartha on Instagram to see more shots of her beautiful outdoor kitchen and follow along as she experiments with wood-fired cooking. We'll be sharing a few of her recipes soon! If you're still searching for the perfect pizza oven for your home or business, feel free to try our Selection Wizard to find the perfect match – indoor or outdoor, wood, gas or combo, modular or assembled.