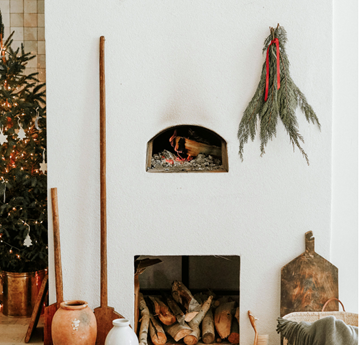 Meet Tieghan Gerard of Half Baked Harvest
Apr 22, 2021
Posted by Forno Bravo
With 2.8 million Instagram followers, New York Times best-selling cookbooks, beautiful photography, and a popular website for blogs and recipes, Tieghan Gerard of Half Baked Harvest has become a phenomenon in the culinary world and a go-to resource for many home chefs. Originally from Ohio, she currently lives in Silverthorne, CO in a meticulously converted horse barn. Still in her 20's, Tieghan loves to "live simply, eat seasonally, and cook with whole foods," using recipes inspired by the people and places she loves the most. She comes from a family of 9 (5 brothers and one sister!) and has been cooking since her teens. 
One of the elements Tieghan wanted for her new Studio Barn was a wood fired oven. She reached out and partnered with Forno Bravo, selecting the Casa2G90 modular oven kit for her project. With its 36″ cooking floor, high-temperature rating, and ability to be installed indoors for year-round convenience in Colorado's snowy mountains, it was a perfect match for the baking flexibility she was looking for. She installed her Casa as a cozy, stucco, built-in oven and is cooking up a storm in it.
The Barns
The dreaming, planning, and building of the original barn conversion began in 2014. Then in 2017, she started construction on a separate Studio Barn that is now fully realized. It has been quite a journey! Tiegan has detailed the barn build-outs in her blog (CLICK HERE) and is thrilled with the final product. Renovations and construction in a ski town took far longer than they expected, as the lure of rafting, hiking, and skiing fresh powder frequently pulled contractors off the job. Her mom, Jen Gerard, who helps run the business side of Half Baked Harvest, even got her general contractor's license to help push the original project along when it started to stall! They hired John Vietti of Vietti Construction to consult, and his expertise was invaluable to completing the first project.
After 2 1/2 years, the business continued to expand and Tieghan completely outgrew her original workspace. She and her team decided that a second barn was needed to accommodate all of the additional video, photography, and cooking work that was developing. The Studio Barn was a new construction build so Tiegan could make it fit her unique needs, including things like a prop room and a dedicated office, along with a fantastic kitchen. The Studio Barn was constructed by DC Builders, with interiors by the team at Park & Oak.
Below, you can enjoy some of the photos of both projects. There are many more photos at Halfbakedharvest.com. We can't wait to try all of the delicious recipes and dishes that will continue to come out of Tieghan's imagination and these spaces!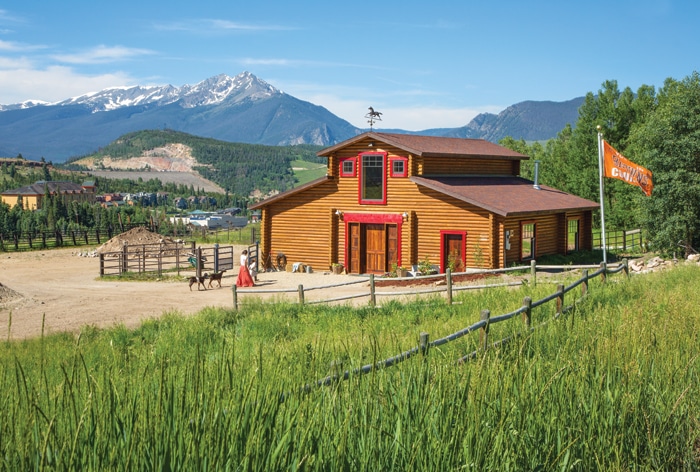 Original Barn Conversion – Completed in 2015