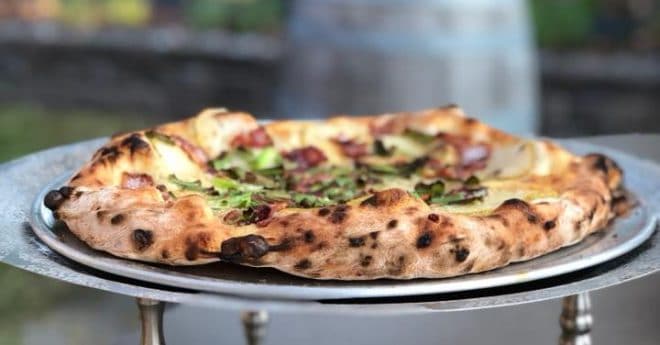 Fun Ways to Celebrate National Pizza Day
Jan 21, 2021
Posted by Forno Bravo
Looking for a fun and silly holiday to celebrate to break the winter blahs? Try Tuesday, February 9th. It's National Pizza Day! (Hey, just because we share the day with National Bagel and Lox Day and National Toothache Day is no reason to knock it!) Let's celebrate in style with pizza slingers and pie makers around the country. Several chains are offering great specials that day, or you can make your pizza at home from a zillion different styles and toppings! Eat it alone, or gather a few friends for some socially connected, but physically distanced community-building time around the outdoor oven. With pizza, you can't miss.
Send us a photo of how you celebrated and we'll include it in a wrap-up post on our social media page for the pizza loving world to enjoy!
The Evolution of Pizza
We've come a long way from the simple flatbreads, sauce, and cheese that started in the 10th century in Naples, Italy (though that is delicious too.) Like in the craft beer industry, pizza styles have gone regional, with many cities and states coming up with their own home-grown variations, all declaring them the "BEST PIZZA ANYWHERE!" While those can be fighting words, it is interesting to see how this staple of the American diet that first hit the shores of New York in 1905 has changed over the years, while still remembering its roots.
All pizza is made with a base dough, sauce (usually,) and toppings. 'Pizza Dough' originally meant a combination of flour, water, yeast, and salt. Over the years, folks have added oils, sugar, honey, malt, sourdough, beer, spices, stabilizers, whole wheat, cornmeal, and more, to come up with their own versions. Now, you can find cauliflower, gluten-free, and rice crusts as well. However, most pizza makers still stick very close to the original 4 ingredients. They are time tested and close to divine.
Pizza Styles
Regardless of the ingredients, there are basically 2 types of crust – thin and thick, and 8-9 main styles of pizza, along with some stand out local versions as well.
The Thin Crust Champs:
Neapolitan Pizza (the original)
New York-Style Pizza

California Pizza
St. Louis Pizza
The Most Popular Thick Crusts:
Chicago Pizza
Sicilian Pizza
Greek Pizza (New England)
Detroit Pizza
Roman al Taglio
Other local styles:
Tomato Pie (thick)
Ohio Valley (thick)
Tavern Style (thick)
Quad Cities (thin)
Grauduna (thin)
New Haven (thin)
Grandma-Style (mid)
Other people have added Breakfast Pizza, Dessert Pizza, Bagel Pizza, and Calzones to their own popular style lists….though bagels and calzones are considered a little sketchy in some quarters. 🙂
Other Resources
Make Your Own
Want to make your own thin-crust pizza at home? Here is a solid Neapolitan dough recipe, plus 2 other variations from Peter Reinhart. CLICK HERE
Enjoy an engaging video of how to make an incredible Chicago deep-dish style pizza from Chef Leo Spizzirri HERE. With over 2M views, you know it's a winner!
Visit our Community Cookbook to find several pizza topping variations and delicious combinations.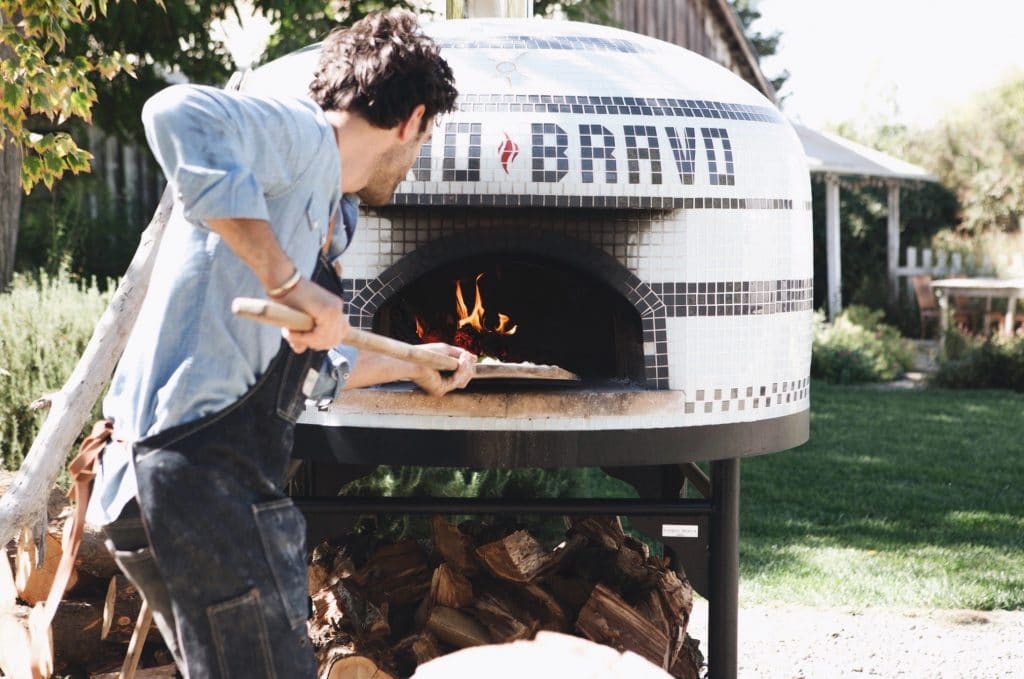 Time to Make the Pizza! (photo credit – Heidi Edwards)
Happy National Pizza Day!