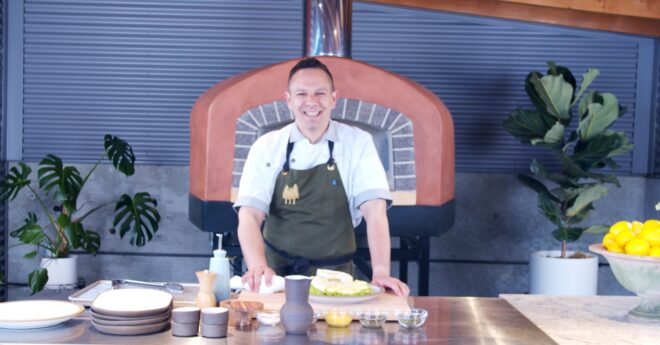 Firing Up the Flavor at 1440 Multiversity in Scotts Valley, CA
May 31, 2023
Posted by Forno Bravo
Introducing 1440 Multiversity. This unique center is a nonprofit immersive and online learning destination nestled in the heart of the California Redwoods.
The Mission
The center hosts both large and small group events, leadership training, classes, retreats, yoga, and private dining experiences served family-style, among their many choices. They are located in Scotts Valley, just outside of Santa Cruz, CA. Their outreaches also include offering supportive programs free of charge to educators, first responders, health care professionals, and nonprofit leaders. We recently visited to learn more about their beautiful, mission-driven facility and cooking process.
The first thing we learned is that the name, "1440," represents the number of minutes in a single day. "Multiversity" reflects the broad-spectrum, creative approach to learning that they employ.  Since its opening in 2017, 1440 has welcomed over 100,000 visitors from more than 54 countries to this nurturing and engaging place.
The Roma
To feed their guests delicious, healthy food during their stays, 1440 invested in a Roma Wood Fired Pizza Oven. While they do use this professional oven for pizza, they also use it for all sorts of dishes! For example, fish, appetizers, and even Cauliflower Steaks.  The oven's variable low temperatures or extremely high heat, quick-cooking methods, and natural fuel source match well with both sauteing vegetables or roasting them, and nothing beats the taste and smell of bread fresh out of the oven.
The Chef
Chef Jose Fernandez is the new head chef at the center. He perfected his skills in some of the most prestigious hotel kitchens in the world, like the Ritz-Carlton and the Four Seasons, Peninsula. He is excited to explore all that the Roma can do as he continues to develop and refine his menus to reflect a variety of sustainable food favorites from around the world. At 1440, he embraces the center's intentional "food as medicine" approach to eating, inviting guests and friends to participate in creating the seasonal, nutritious, and memorable dishes served on campus in their own home kitchens. 
The Food
All produce at 1440 is sourced from within a 300-mile radius, including an on-site garden, and is often paired with organic meats and seafood from partners dedicated to sustainable and humane practices. The 1440 food program is designed to reconnect people to a healthy and nutritional diet without compromising flavor or quality. They are actively engaged in the Teaching Kitchen Collective (TKC.) This program, in collaboration with its partners, provides evidenced-based nutrition education life skills to individuals, families, organizations, and communities through fun, interactive classes, demos, meals, online recipes, and events.
Learn more about a recent community engagement event 1440 hosted HERE