Why Blog
Mar 28, 2012
Posted by Forno Bravo
We have a number of different ways of communicating with our community of customers, dealers, Pompeii oven builders, partners, and friends. Fornobravo.com itself is a labor of love, as much as it is a company website, and we also have the FB Forum, the Wood-Fired Newsletter, the Community Cookbook, FB FAQ, Facebook, YouTube, and we host Peter's wonderful Pizza Quest. Why blog?
My response is that I am often struck by things that are happening at Forno Bravo that I think are pretty interesting—that don't fit in other communication vehicles. I have found myself writing articles for the Wood-Fired Newsletter that were too long, or writing about topics that are simply too technically intricate. And if you have spent much time on Fornobravo.com recently, you have found that it keeps getting deeper and deeper in information, and that new (and hopefully interesting things) might be getting lost in a sea of details.
So I have decided to blog.
One quick comment on comments. I have turned on "responses", but we will not be answering questions in the comments. We will be moderating responses for spam, but we can't promise that we will respond. We have a number of outlets oriented toward sharing and community building—primarily the FB Forum and our Facebook page. We really enjoy hearing what you think and we have learned a huge amount from the community. Your input has been truly invaluable and we looking forward to continuing to build the community dialog. But not here. haha. Also, I am looking forward to using this outlet to share the things that I am seeing and learning, without the demands of responding to the great things that you are thinking. It's a practical limitation, but it's a real one.
One last note. The photo thumbnail in the upper righthand corner of the blog was taken by our 13-year old daughter. I think it's great. Here's the full photo.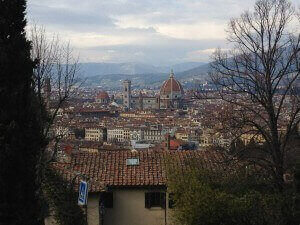 With all of that said, off to blogging.
James