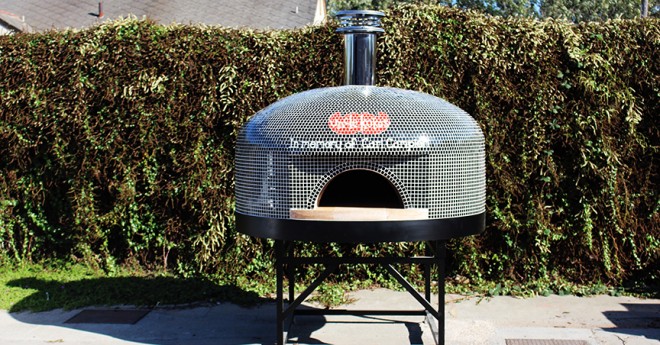 Uncle KoKo's Wood Fired Pizzeria Features Custom Tiled Napoli Pizza Oven
Apr 14, 2016
Posted by Mitch Clark
In the fall of 2015, Forno Bravo received an order for a Napoli commercial wood fired oven for a new pizzeria being opened in Belle Vernon, PA by Kodey Suomela.  Kodey requested to customize the tiling on the oven with not only the logo of the pizzeria, but also a tribute to his grandfather.  Here is Kodey's story:
"My grandfather and I have owned a gym now for 3 years. Our next venture was opening a wood fired pizzeria to bring authentic pizza to my area like his home of Italy does. His happiness was our gym, and then when we realized how much we loved pizza, we thought it would be amazing to bring good pizza to our area. My pap was sick, but we didn't think it was that bad. He didn't think so either, but we lost him. He was my pap, business partner, father figure, and most of all my best friend. We was together every single day. Losing him was the most painful thing that's happened to me in my 25 years of being alive. I now have two businesses that I will be running alone, he taught me everything I know. I know that with what he's taught me, I will be okay. Its hard everyday without him, but I know his final goal was for us to open the pizza shop, so its now my main focus to make sure I open a second successful business. Forno Bravo took care of me when they found out what happened, I am forever thankful for their kindness and understanding. My pizza shop "Uncle KoKo's WoodFired Pizzaria" will be fully dedicated to my best friend and grandfather Carl Campieri."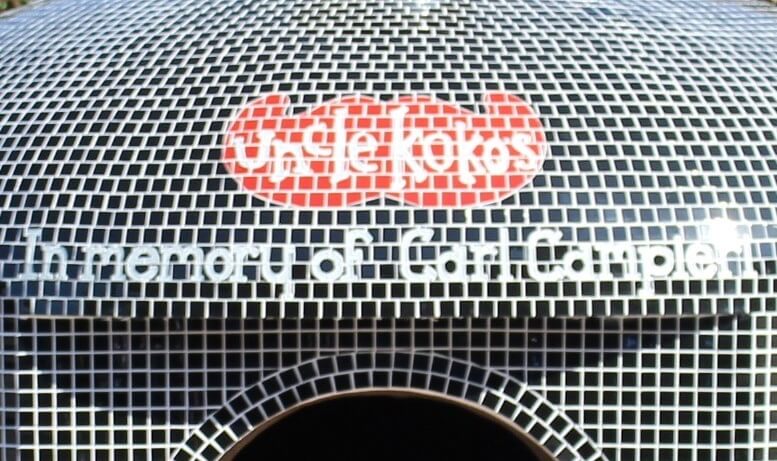 Forno Bravo is proud of our tile artisans who were able to customize Kodey's oven with detailed tiling for his pizzeria. Congratulations to Kodey on the successful opening of Uncle KoKo's WoodFired Pizzeria! KoKo's is located at 164 Finley Road – stop by if you're in the Belle Vernon, PA area!