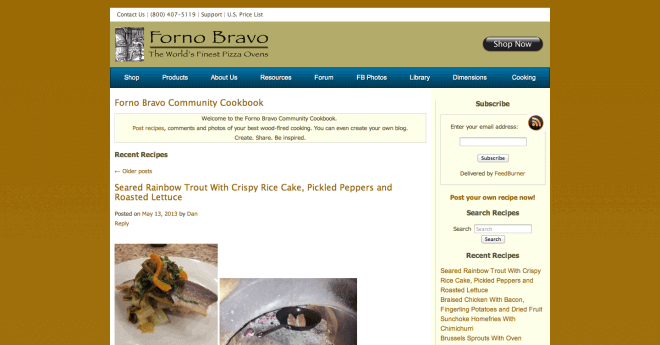 The Forno Bravo Community Cookbook Get Social. Again.
Jun 14, 2013
Posted by Forno Bravo
The goal for the Forno Bravo Community Cookbook has always been to create a resource where wood-fired ovens lovers can get together and share recipes, techniques, photos and comments. So we are happy to be announcing the latest version of our FB Cookbook application. We now make it really easy for you to post your own recipes and photos, and we will soon be adding User Blogs, where you can sign up and blog your own cooking experiences and ideas.
Summer is just about here and the kids are out of school (if you have kids and they are still in school), so for many of us its time to fire up your oven and get cooking. Come on and join Forno Bravo Community Cookbook. Post a recipe. Give us your comments. Upload a photo. We're looking forward to hearing from you.