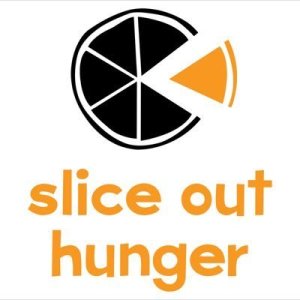 Slice Out Hunger's – Pizza vs Pandemic Campaign
Apr 17, 2020
Posted by Forno Bravo
On March 21st, 2020, Slice Out Hunger and their partners, Slice, and Pizza to the Polls, launched an audacious new campaign called "Pizza vs. Pandemic." Its simple goals are to get good pizza to care workers and care centers, and to support small businesses across America.
Since the launch, they have raised $398,000 from over 5,500 donors, so that 11,700 pies could be delivered to 453 care centers across the country…and counting! Wow!
A long time fan of this enthusiastic organization of pizza-loving do-gooders, Forno Bravo is excited to promote their efforts. We're sharing this project with you, our community, so that you can join in too!
To quote the organization,
"Slice Out Hunger is a way harness the momentum of our collective pizza obsession to effectively support those who have trouble meeting their own basic food needs."
What is Slice Out Hunger
Slice Out Hunger was started in 2009 in New York City by Scott Wiener, of Scott's Pizza Tours, and is now a 100% volunteer-run, 501(c)3 that connects the pizza industry with people in need. They produce pizza-related events and campaigns to support hunger relief and prevention initiatives in the US. From helping the Houston food bank feed victims of hurricane Harvey, to assisting with No Kid Hungry, and again with a push to get pizza to homeless shelters in the cold winter months, Slice Out Hunger's fast mobilization and nation-wide reach efficiently raises funds and gets the food to where people need it in a hurry.
The Pizza vs. Pandemic Campaign
Their newest campaign is helping to get pizza to workers at care centers — hospitals, clinics, shelters, etc. — that are in need at this time. The pizza is funded by donations, made by local pizzerias, and delivered by volunteers. This model supports both the care centers and caregivers with needed food, and the small businesses who make the pizza with much needed revenue. It's a well coordinated, double-whammy, two-for-one benefit. 
To participate, simply click on the button below. You will be directed to their website where you can learn more, make a secure donation to the effort, or even nominate a care center in your area. Together, let's take care of those who are taking care of our country and of us.