Proper Seasoning. Seasoned Wood That Is.
May 02, 2012
Posted by Forno Bravo
I don't think you can overstate just how important dry wood is to an enjoyable session of wood-fired cooking. Damp wood is hard (dare I say impossible) to light, it smokes when it burns (that's because the fire needs to bake all the moisture out of the wood before it actually combusts) and it takes much longer to fire your oven for cooking. It can take all of the fun out of your afternoon. Burning damp wood can also be dangerous on the long run, building up creosote inside your chimney that can catch fire. If your oven is installed indoors, or if it has a long run of chimney pipe, remember to have your chimney regularly inspected by a professional for creosote build up.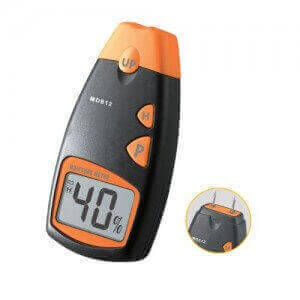 Well seasoned wood lights bast, burns clear and hot and can bring your Forno Bravo oven up to pizza baking temperature remarkably quickly. For a visual example, check out our YouTube video on the "top down" fire building method—where we build a blazing fire in a couple of minutes and fully fire a Primavera oven in less than 20 minutes. That gets you baking Pizza Napoletana in about the same amount of time we used to spend lighting charcoal bricks in our Weber grills. 🙂
But it all comes back to having well seasoned wood.
The tricky part is that freshly cut wood can have up to 50% water content, where seasoned wood has water content below 20%. Like a lot of things, such as oven temperature, you can either manage your wood by feel, or with a gadget. For example, many of us enjoy using an infrared thermometer to check our oven temperature at various spots—even though we have learned to do a good job of estimating oven temperature by sight and feel. And the same is true of firewood moisture. You can use a fun little gadget that tells you the water content of your wood.
I just bought this moisture sensor for $20 on Amazon.com and I will be doing some tests and posting some photos on how well it works. This should be fun.