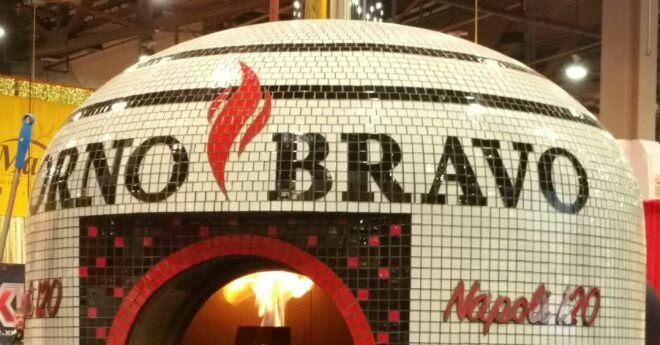 New Date Announced for the 2021 International Pizza Expo
Apr 22, 2021
Posted by Forno Bravo
Big news for the pizza world! The 36th International Pizza Expo is heading back to the Las Vegas Convention Center August 17-19th, 2021. Originally planned for June, the show has been pushed to avoid bumping up against the pandemic's current gathering and travel restrictions.
In a recent press release, organizers said, "Our communities are incredibly eager to come together again in person. We appreciate your continued patience and are committed to bringing our community back together when it is safe and possible to do so. We feel the additional time will allow both exhibitors and attendees of Int'l Pizza Expo and Int'l Artisan Bakery Expo more time to make plans for live participation in Las Vegas."
What Happens At The Expo
The Pizza Expo is a professional trade show for owners, operators, and enthusiasts. It focuses on 3 key elements: Education, Competition, and Exhibitors.
Education:
The show offers a series of fun, free demonstration stages that play host to expert chefs, pizzaioli, and industry leaders sharing their knowledge on a variety of topics. There is also a series of more focused, business-related seminars that are conducted throughout the show and are included with the event pass. These seminars include topics that range from 'Working with Family,' to Understanding Cheese Prices,' to 'Using Video to Grow,' and'Tinkering with Your Crust.'
For those wanting more directed study, a 2 day "School of Pizzeria" Bootcamp is offered prior to the show for an extra fee. It is intended as a series of intense workshops for new owners, or those trying to really up their game.
Lastly, you can find demos and classes out on the show floor as well. For example, Forno Bravo brings working gas-fired ovens and talented instructors to our booth for live instructional demos twice a day. (The resulting samples are delicious!)
Click the Image Below for a Sample Demo from the 2019 Show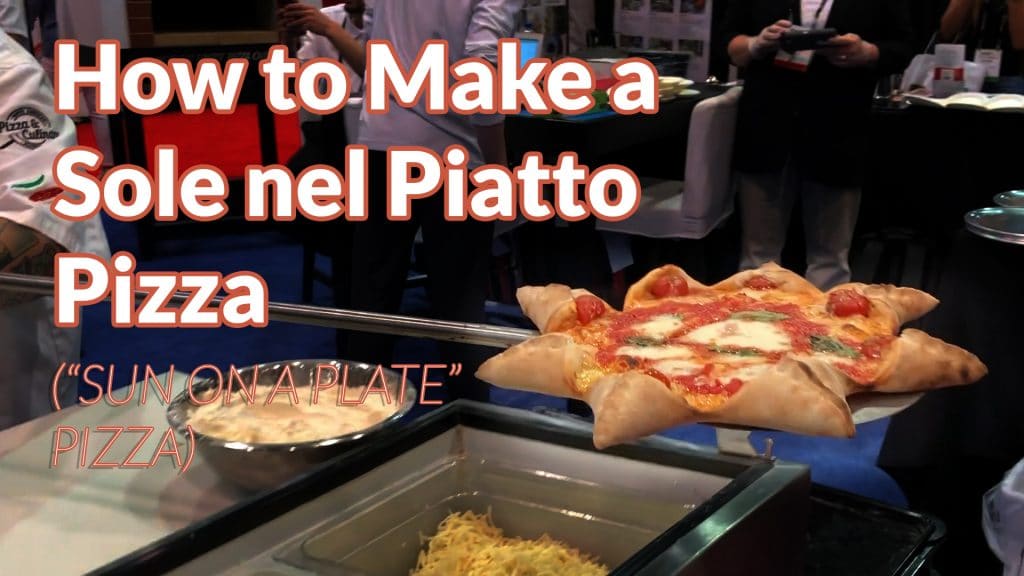 Competition:
The show features several different high-level competitions on its stages, as participants compete for prestige and prizes.
The International Pizza Challenge is the largest US pizza-making competition of its kind. It features 5 different divisions and pulls in over 200 pizzaioli to show their skills.
The World Pizza Games is an international competition that puts on quite the show, with events like Freestyle Acrobatic Dough Tossing, and Largest Dough Stretch, among others.
New this year will be the International Italian Sandwich Championship. 30 entrants will compete to create the best Italian-inspired sandwich and the winner takes home a $2,000 prize!
Exhibitors:
With 200 – 300 exhibitors committed so far, and typically several thousand attendees, the show floor is quite the experience to take in. It brings all things pizza to a whole new level! Suppliers of all stripes are represented, showing the best in ovens, ingredients, pans and tools, POS systems, schools, and more. The organizers are working with the Las Vegas and Convention Center staff, along with others in their field, to plan and adapt for a safe gathering, using the best practices and insights learned this year.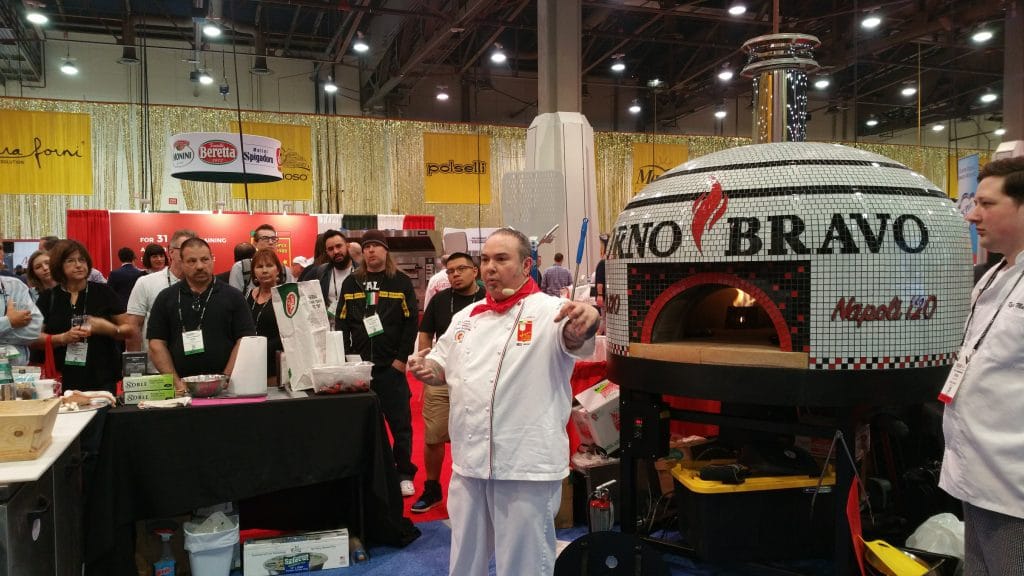 We are excited to come back together again, and applaud the organization's decision to select the new, later date. We hope to see you at the show!