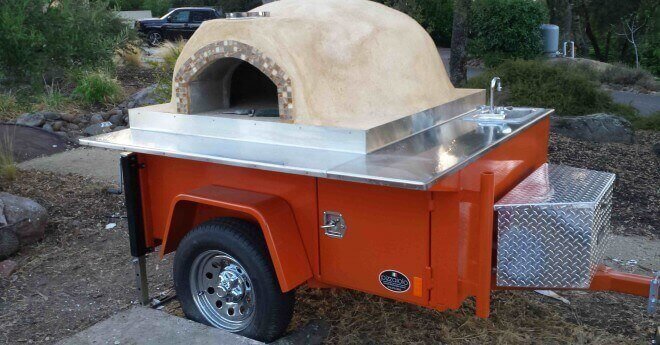 Mobile oven by Il Pizzaoilo
Nov 10, 2014
Posted by Forno Bravo
Il Pizzaoilo owns several restaurants using Forno Bravo ovens in the Northern California Area.  You can find them on our Restaurant Locator.
They also build and sell mobile pizza ovens in all sizes.  The unit below is based on the Casa oven series.  While smaller than the Professionale series more commonly used in mobile catering, as you can see the Casa oven provides a nice compact and mobile oven for smaller scale catering companies.  If you are interested in one of their turn-key mobile catering ovens, you can reach them direct through our Dealer Locator, just enter Sacramento.
This model can make 60 pizzas an hour.