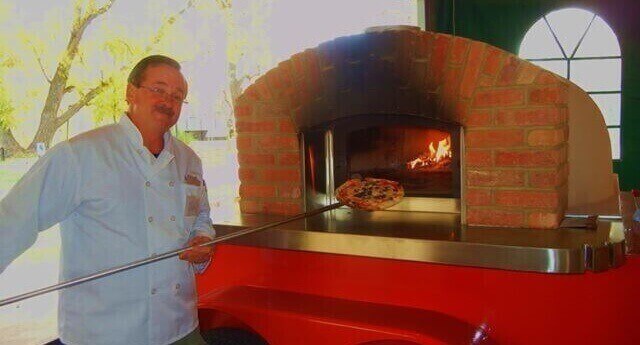 Mobile Forno Bravo in Des Moines
May 28, 2013
Posted by Forno Bravo
Parlo Pizza (I really like their name, Parlo Pizza — which means, literally, "I speak pizza.") is now live in Des Moines, IA, and they have received some nice press and a fun video from the Des Moines Register.
Turner makes his public debut June 4 at the Beaverdale Farmers Market and hopes to pop up at other events around town. But before you start planning the super-duper supreme, double cheese, wood-oven pizza of your dreams, know that Parlo Pizza doesn't work that way. Because the oven is so hot, Turner says, pizzas with loads of toppings just don't work. 
"The crust is incinerated before the toppings are cooked," he says.
Parlo Pizza will sell three main "flavors" of pies: margherita (tomato sauce, cheese and basil), marinara (tomato, garlic, olive oil; no cheese), and Napoletana (tomato sauce, mozzarella, anchovies, olive oil, oregano). 
A limited number of toppings can be added to those (think homemade sausage). He will also sell bruschetta (say broo-SKET-ta, not broo-SHET-ta) using bread made from balls of pizza dough that have been allowed to rise overnight before being baked and topped with a traditional tomato-basil mixture.
Nel bocca del lupa!