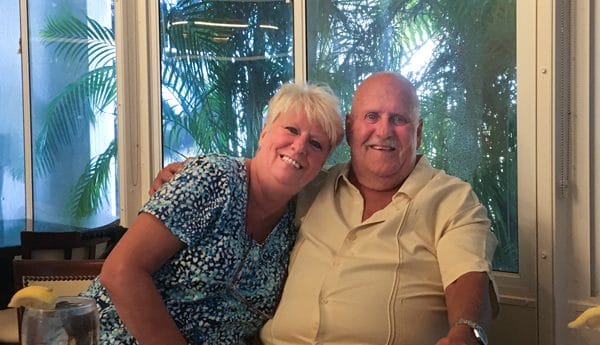 Meet Forno Bravo Dealers George and Tena McNeil
Sep 24, 2020
Posted by Forno Bravo
George and Tena McNeil of MWS Enterprises – Home Pizzeria Ovens have been Forno Bravo dealers since almost the beginning. Their relationship with the company goes back to 2006, and today is stronger than ever! With offices in New Hampshire and Florida, their customers come from across the Northeast and Florida, and now, the Caribbean as well. We took some time to do a phone interview with George and get to know him better. We are excited to introduce him to you!
A People-First Approach to Business
A gregarious, outgoing, true "people person," George loves the excited reactions his clients have at all stages of the oven buying and installation process. The team at Home Pizzeria Ovens pride themselves on being a 'soup to nuts' operation, but at the core, they see their business as a way to build positive, long-term relationships. George and Tena are not fly-by-night, transaction-only people. For example, they give their clients George's personal cell phone number, so he can be reached with questions on the weekend or evenings, not just during regular business hours. That level of customer service results in smoother builds, but also regularly develops into true friendships as well. Many clients continue to say in contact long after their oven is installed.  One of these friends is Irene N, a past client from Vermont who still calls periodically to chat and share what she's cooking in her Casa2G that day!
Family First
George and Tena have been married for 35 years and together for 38. They have four sons and one daughter. Two of their sons have joined them on the construction side of the business, while George now focuses specifically on pizza ovens. Tena takes care of the photography, helps with site visits, and much, much more to keep everything running smoothly. George praised his wife saying, "Without her, none of this would be happening." It was obvious from our conversation that they are a team, both personally and professionally.
Expanding the Business
MWS Ent. started out building luxury homes in the Lake Region of New Hampshire. A client wanted a pizza oven for his outdoor kitchen. In researching what was available, George discovered Forno Bravo, made contact with the company, and the rest was history. When asked why he still reps Forno Bravo ovens exclusively 14 years later, he said, "Because they are the best ovens in the world! We totally believe in them and have had no complaints in 14 years. If an issue comes up, Forno Bravo works through it with us with a team mentality, and there is passion on all sides to find the right solution."
MWS-Home Pizzeria Ovens still services the Northeast and maintains its office in New Hampshire, but over the years, they have expanded and opened an office in Florida as well. The ovens perform well in both areas. For example, clients in New Hampshire send them photos of shoveling a path to the oven, since they are so well insulated that snow won't melt on them. One the other side, their commercial customers in hot Florida love these ovens because they don't heat up the kitchen.
Through the Florida connection, MWS started to get requests from clients in the Caribbean. George realized that no one had really tackled that market before, so he took on the challenge of mastering the intricacies of selling and shipping to that region by doing what he does best — finding resources and building relationships to help navigate the complex custom rules, exchange rates, and delivery details unique to the area. They've now facilitated pizza oven sales and installations in the Bahamas, Puerto Rico, Barbados, St. Croix, the Dominican Republic, and several other islands. George shared that an element of these sales that he enjoys is working with the team to make sure every detail is perfect before it leaves, because, as he puts it, "It's fun, but it's a one-shot deal. Once it's on the boat, that's it!"
An example of a Caribbean build was in Lubbers' Landing Resort in Lubbers Quarters Cay, Bahamas. The resort styled their Casa2G wood fired oven to look like a fish!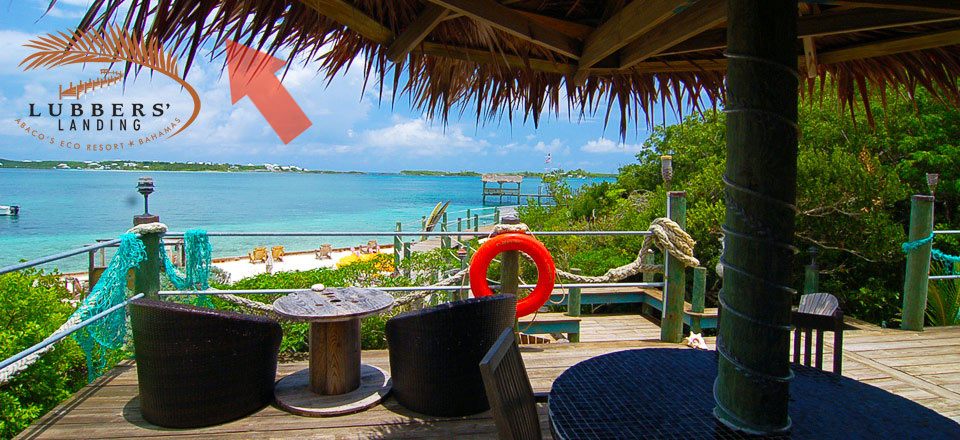 Looking out over Lubbers' Landing and the ocean in the Bahamas
Commercial Relationships
George and Tena also lend their pizza oven experience and broad connections in the building industry to new restaurant owners who are looking for a pizza oven.  They try to visit restaurants both before and after the build to help anticipate challenges, or to provide tips on the way to get the best use out of their oven. Some of these restaurants are mom and pop operations, others are small chains. George and Tena understand that commercial builds have some different considerations from residential projects, and help the restauranteurs navigate the permitting, venting, and installation process as part of their service.
Stripe 9 Brewing Company in Somersworth, NH is one of those happy clients whose new oven fit their business plan to a T. Owners, Tom and Sean Kelly wrote, "The Roma 120 oven is working perfectly for us.  It gives us the opportunity to offer a true Neopolitan style pizza that in the Italian way doesn't need to be shared. The burners provide a perfect blend to the wood in maintaining the oven temp."
We, at Forno Bravo, are thrilled to have such talented, friendly, and knowledgeable representatives of our products as the McNeils in our network of dealers, and out in the field helping to take care of our customers. We look forward to working with George and Tena and the team at MWS – Home Pizzeria Ovens for many more years to come!