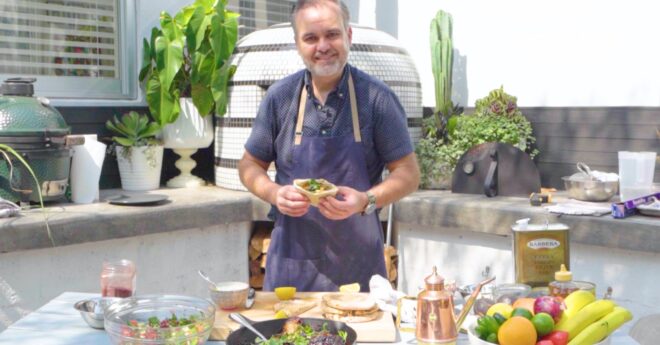 Introducing Chef Aaron Brooks
Jun 30, 2021
Posted by Forno Bravo
A native of Australia, Chef Aaron Brooks is the top-rated executive chef at Four Season Miami and EDGE Steak and Bar, among others. He is also the newest member of the Forno Bravo Guest Chef team! He loves bringing together flavors from the many places he has lived, worked, and traveled. He relishes the challenge of combining local ingredients with world influences to create both exciting new dishes and to reimagine the classics. He is also a specialist in preparing lamb, a favorite protein of Australia.
Watch an example of one of his delicious, wood fired, meal combo recipes here:
Wood Fired Master
Chef Brooks also knows his way around a fire! He's been a guest chef on the Cooking Channel's Man Fire Food national TV show. He also has a Napolino70 oven at his home that he uses to cook a wide variety of dishes for his family and friends. We are excited to watch and learn from his expertise as he smoothly shares new recipes and techniques with us to make the most of this versatile oven.
Other Interests
Chef Brooks also enjoys cycling, spending time with his family, educating Miami's youth on the benefits of nutrition through the nonprofit organization Wellness in the Schools, and mentoring other young chefs to help build up the Miami culinary arts scene.
CLICK HERE  to learn more about Chef Brook's influences and current projects in a recent Chef's Corner interview.
Welcome to the Forno Bravo Team, Chef Brooks. We're excited to share your food and techniques!