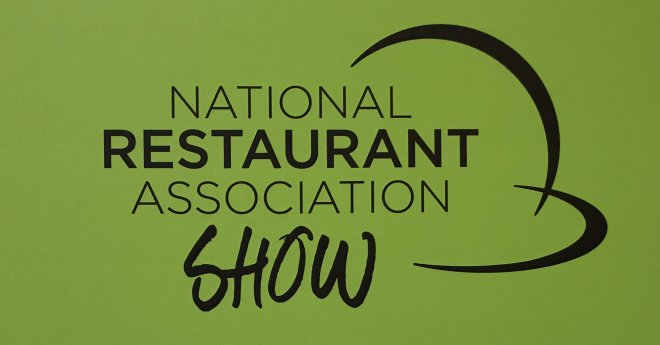 Forno Bravo to Exhibit at the 2019 National Restaurant Association Show
Mar 29, 2019
Posted by Forno Bravo
This May, we're taking our ovens on the road again. This time, we're heading to the National Restaurant Association Show in Chicago, IL. The show is celebrating its 100th edition this year, and they are really ramping up the lineup to celebrate their Centennial.
When and Where
The show runs from May 18 – 21st, 2019 at McCormick Place in Chicago and we will be there showing off ovens and hosting cooking demos in booth #264 in the South Hall. If you are registered for the show, be sure to come by and say hi! This is a great opportunity to see our ovens perform in person! We are thrilled that Chef Leo Spizzirri, Master Instructor and co-founder of the North American Pizza and Culinary Academy (located just outside Chicago) will be our "Chef in Residence" and host of our daily International Pizza Parties.
More About The Show
With over 43,000 attendees, 3 halls, several thousand exhibitors, and 4 days of activities, the National Restaurant Association Show is one of the oldest and largest of its kind. They also have 6 specialty pavilions within the halls for various types of specialty food and drinks (Italian, American, Global, Organic, etc.) Some of the speakers and presenters will be well-known chefs and educators like Andrew Zimmern, Rick Bayless, Abe Conlon, and Kari Underly. Forno Bravo will host 7 live cooking demonstrations at our booth as well, to help teach people about wood fired cooking and showcase ways to make, not only amazing pizza, but appetizers, main courses, and desserts in their oven too. This year, the new Pizza Party format demonstrates that our ovens can handle the volume of a big rush on a Friday/Saturday night, along with the quieter service needed for small groups in your restaurant or home.
Interested in attending? You can register at the show's website here.