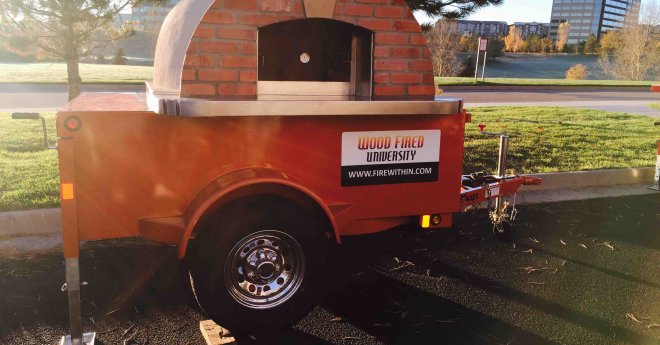 FireWithin Hosts Upcoming Class for Mobile Pizza Business Owners
May 11, 2018
Posted by Forno Bravo
July 20-23rd, 2018, our friends at FireWithin will be hosting a Wood-Fired University course in Denver, CO. This 3-day mobile wood-fired business and pizza intensive is a great way to power start your company and improve your cooking skills in one class. This will be the 42nd offering of the course. With 8 years of teaching this course and thousands of graduates— that's experience you can trust!
What's It About?
Taught by professional mobile caterers from across the US, students learn how to take their passion for pizza and turn it into a successful business strategy. The course covers topics like: Dough Handling and Pizza Making, Business 101, Health Department Licensing, Equipment Selection, Marketing, Food Sourcing, and other hands-on training. These are the practical things that help a business launch fast and avoid common pitfalls. No previous experience is necessary.
Check out their website for all of the nuts and bolts of the class and to register!
Rolling in the Dough – Textbook and Business Plan
More of a reader or not ready for the whole class? FireWithin offers Rolling in the Dough, their textbook/cd/business plan and digital package, all-in-one on their website. Why learn the hard way when you can have the inside track on how to have a profitable, portable-pizza business as a new business owner? FireWithin is a mentor and instructor that can help pave the way to your success.