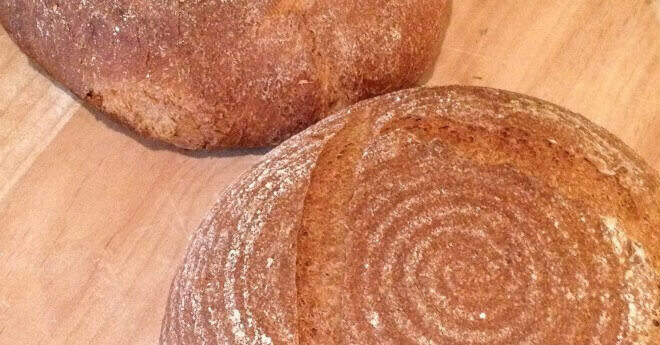 Back to Bread; Folding-a bread baking technique
Feb 18, 2014
Posted by Forno Bravo
My bread baking skills are slowly improving, which is a good thing for all — for me and the family. I have learned a handful of new skills over the past few months, including temperature control, long (24 to 48 hour) fermentation, builds and folding.
On folding, I started baking when you were supposed to punch down the dough after the bulk fermentation. The idea was to push out some of the air holes and re-distribute the available food for the dough's bacteria and yeast. But I always wondered why my higher hydration dough always sagged sideways and didn't have the structure to rise properly. I would always tell myself that I need more gluten development, and that maybe I needed better flour.
Which brings me to folding. Folding re-distributes the nutrition in your dough, and releases the bigger air pockets, but it also gives your dough structure. It elongated and lines up the dough's gluten strands to build strength. For the sourdough whole wheat rye that I have been making, I fold the dough 3-4 times at various points in the process. After mixing, every hour or so during bulk fermentation, etc.
There seem to be a number of different techniques, but I fold by bringing the top edge of the dough down to the bottom (while stretching it) and seal the seam. Then I turn it 90 degrees and stretch, fold, seal again. For a about six folds. It gets a little tighter each time.
After trying a lot of different techniques (letter fold, etc.) and a lot of experimenting, I read that your bread should have a consistent orientation during folding, where the same side basically faces up the entire time. Which, looking back, explains why I had a lot of inconsistent results with my random folding. Once I started to consistently fold, rotate, fold, and kept the same side of the dough pointing upward the entire process — from the count, to the proofing bowl, through shaping and into the oven — my loaves spring upward much better, and my wetter dough breads don't just spill sideways.
Of course I have a lot more to learn.