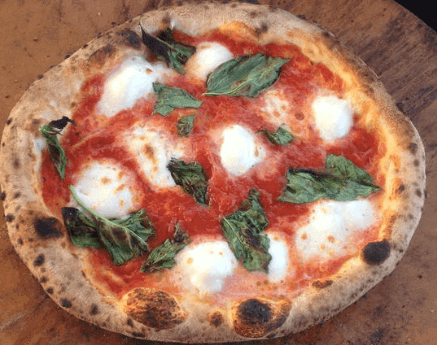 Art of Neapolitan Pizzaiuolo Honored by UNESCO
Jan 02, 2018
Posted by Forno Bravo
The Art of Neapolitan Pizzaiuolo was honored in December 2017 as one of the newest traditions added to UNESCO's Representative List of Intangible Cultural Heritage of Humanity. This award places the Italian wood fired, pizza-making style, and all of its associated traditions, up among the greatest cultural gifts to the world. The list was started in 2003 and serves to raise awareness of 429 elements of intangible heritage that deserve preservation for their uniqueness and international impact. The list also provides recognition of the cultural diversity reflected in communities' traditions and knowledge.
What is Neapolitan 'Pizzaiuolo'?
The United Nations Educational, Scientific and Cultural Organization (UNESCO) produced a terrific video demonstrating this art form, sharing its history, and the showing the community that surrounds it.
Positive Responses from the Pizza Community
In Naples, free pizza was handed out in the streets in a special celebration and as a thank you to the millions who petitioned UNESCO for their cause. When news of this recognition was announced in the USA, Culinary-TV interviewed several chefs, pizza enthusiasts, educators, and authors, along with Forno Bravo's own COO, Tim Cole, to get their take on this historic distinction.
Check out the article to learn more about the award and the pizza community's response to it – "The United Nations Loves Wood Fired Pizza!"
Make Your Version of This Cultural Classic
Finally, since Forno Bravo's wood fired pizza ovens are the perfect shape and style for this kind of cooking, you can try your hand at helping to safeguard the Neapolitan Pizzaiuolo tradition by participating in it! Head over to the Community Cookbook, Pizza Quest Webisodes, and the Forno Bravo library to get recipes and instruction for making authentic dough, learning wood fired cooking techniques, or even reading the specifications for Pizza Napoletana (translated from the original Italian) to really stretch your knowledge!
Any way you slice it, pizza is a cultural treasure and worth every delicious bite (and now, that is internationally official.)