Anthony Falco Roberta's in Brooklyn
Sep 30, 2012
Posted by Forno Bravo
We just received this from Joseph at The Fire Within, and wanted to share it with you.
Anthony Falco
Roberta's in Brooklyn
Pier 17 south street seaport free concert sponsored by bud light lime. 600 pizzas in 4 hours!
In a portable Forno Bravo oven. That's pretty cool.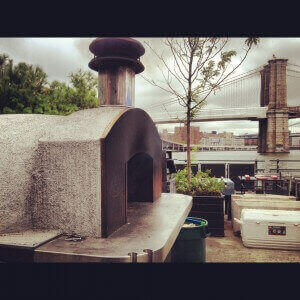 You can read More About Anthony Falco.