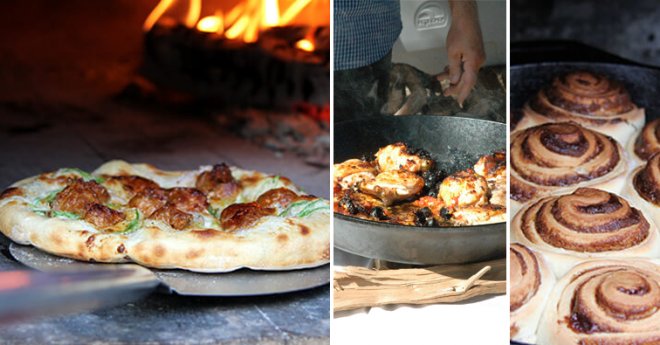 Announcing the 2018 Summer Recipe Contest – Extended
Jul 20, 2018
Posted by Forno Bravo
Editor's Note: Hi Forno Bravo Family!  The 2018 Recipe Contest has been extended by popular request. Please note the new dates!
Announcing the Forno Bravo 2018 Summer Recipe Contest. We love the food our family of wood fired oven enthusiasts create for our Community Cookbook and their guests. So pull out your aprons, dust off your knives, and put your cooking skills to the test, it's contest time! The heat is on and we hope your creativity is too! Your recipe could become our next Fan Favorite.
How it Works
In an effort to get everyone involved, just follow these 3 simple steps below. You can be a Contestant, Tester, or Judge…or better yet, ALL THREE!
1. SUBMIT: Send us an original recipe in the months of July or August (New Deadline: Aug 7th, 2018 Friday, Aug 31st, 2018) It can be for a favorite pizza combination or any delicious meal item that can be cooked in a wood or gas fired oven. Recipes can be for pizzas, appetizers, bread, main courses, or desserts. Please include at least one photo – more if it helps show the steps necessary to prepare your dish. You may submit more than 1 recipe, just use a separate form for each entry.  Click Here To Submit Your Recipe
2. TEST: As the recipes arrive, the Forno Bravo Team will format and post them in various ways (ex. on our website, Wood Fired Newsletter, and our Facebook page) so that you, our home chefs and community members can try them out and find your favorite(s).
3. VOTE: Cast your vote with our short survey form that will be released in the September Newsletter and on Forno Bravo's Wood Fired Blog. Voting begins Wednesday, Aug 8th, 2018 Monday, Sept 3rd, 2018 and will end Sunday, Aug 31, 2018 Friday, Sept 28th, 2018.
PRIZES: We will announce the contest winner in the October Edition of the Newsletter. The winner is the Recipe Creator with the most votes for their dish. They will receive a high-quality Spanish Terracotta 10″ x 4.3″round casserole pan and lid ($50 value,) bragging rights, AND a feature in our Community Cookbook!
So let's have some fun and get cooking this summer!