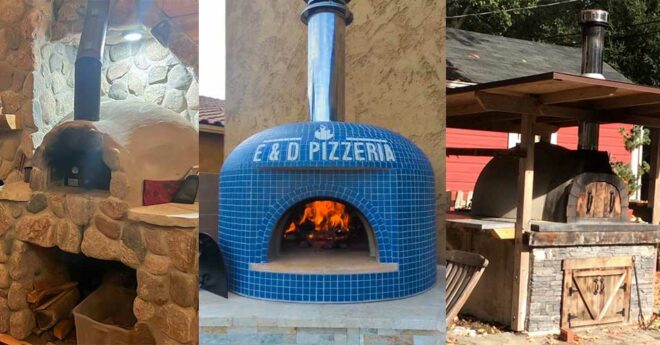 2023 Social Media Contest Winners
Jul 31, 2023
Posted by cecebeauchamp
Congratulations to the 3 winners of our 2023 Social Media Photo Contest, who will share over $500 in cash and prizes! Thank you also to everyone who posted and shared photos of your ovens as part of the contest. We had many wonderful entries and the winners were chosen by random drawing from the eligible entries. 
Part of the fun of wood fired cooking is the communal aspect — sharing ideas, laughter, stories, and the art of pizza making with others. All of the entrees have helped to build our community.
On to the winners!
Todd Dunsirn − Casa2G90
Prize: $200 + Residential Dough Box + Forno Bravo Shirt
Todd hails from Wisconsin where he installed a Casa2G90 pizza oven kit at his lake cabin in Minocqua, WI. He worked with contractor Joe Lindeman of Perfectly Built, Inc. on the installation and finishing of his oven.
"If you're thinking about a pizza oven, check out Forno Bravo. My new go-to pizza dough recipe is the one by Tony Gemignani in his Pizza Bible book."
Thanks for sharing your build and giving us a shout-out, Todd! The oven looks perfect in your home.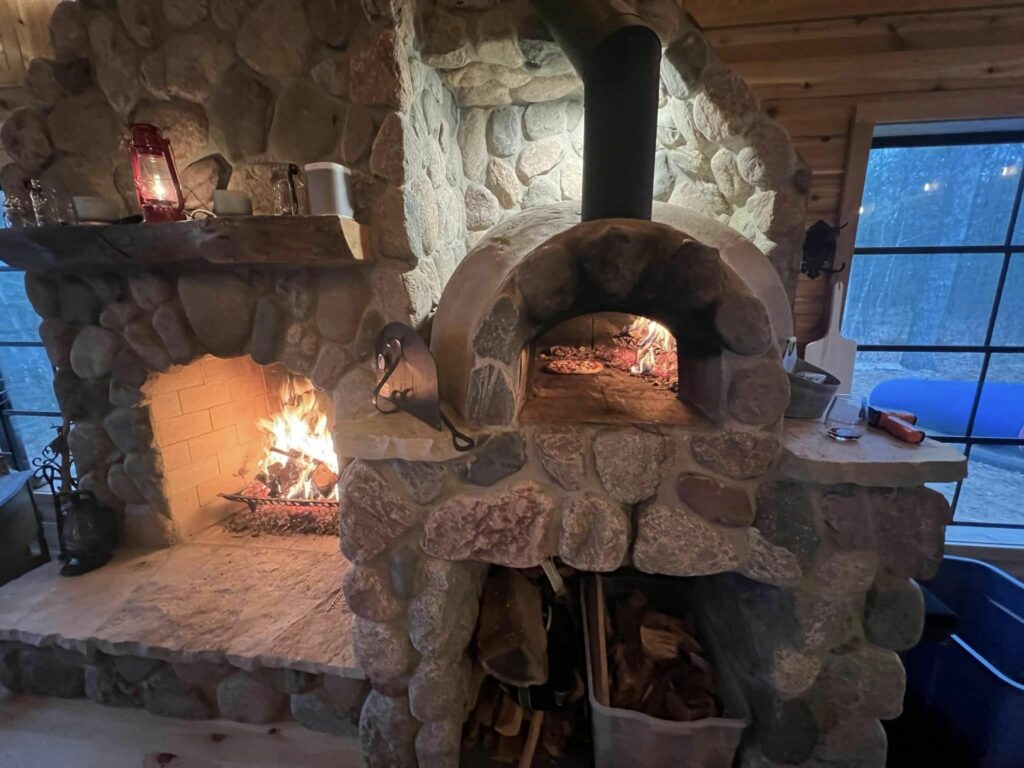 This fireplace and pizza oven combo blends so well!
Jen & Adam Rabin − Napolino 70
Prize: $100 + Residential Dough Box
"E & D Pizzeria" is located in Phoenix, AZ at the home of Jen and Adam Rabin. Their family is diving headlong into the fun of the pizza-making world with matching aprons and everything! It is great to see their kids get into the game too.
They've been sharing their first pizza-making experience through Instagram Reels and pictures with their friends and family.
Paul Schambs − Pompeii DIY Brick Oven
Prize:  $50 + Forno Bravo Shirt
Paul S. uses his Pompeii brick pizza oven to feed the whole neighborhood! From the beginning, he has had some difficulties with a neighbor who didn't like the oven's smoke, and ultimately took him to court over it, but in 2023, he won the suit and continues to feed his friends with gusto!
Here is his Pizza_forthe_people Instagram post sharing the story:
"Just a brief wrap up on the pizza oven story (also an entry) for a #forno_bravo contest. Started building this wood fired oven in 2016 from Fornobravo.com plans and the incredible information resource on their website. In 2017, neighbors started to complain about smoke filling their home two houses away. Well, they got the housing department, police, fire, law department, zoning, EPA, health department, division of air quality on us. None of that worked in their favor. In 2021, they found a law firm that filed a civil suit against us. In early 2023, we had a four-day jury trial. We decided not to present any evidence and just rested our case. The eight-member jury decided unanimously in our favor in under twenty minutes.
Now, for the fun things this oven brings everyone together for food and fun. We have cooked everything from artichokes to zucchini. We love the pizza oven and believe firmly that it brings the community together. Our only problem is that everyone wants to come over for pizza (not really a problem.) We are very thankful for everyone's support! #pizzaisnotacrime"