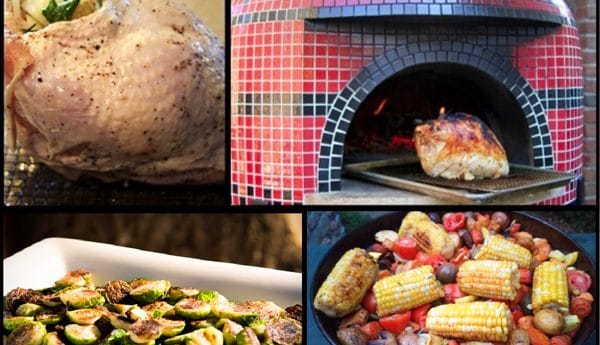 2020 Wood Fired Thanksgiving Recipe Contest
Sep 24, 2020
Posted by Forno Bravo
Thank you for being a part of our 2020 Wood Fired Thanksgiving Recipe Contest. We can't wait to try your delicious food and share it with the community. Our goal is to help folks assemble the most delicious, creative, and eclectic Wood Fired Thanksgiving meal ever!
To submit your recipe for consideration in the contest, simply click the button below, complete the form, and upload your photo(s).
Enter Your Recipe and Photos Here
Contest Rules:
Recipes should be original, or substantially modified if from a published source (please respect other chefs' copyrights and do not submit their work as your own.)
Recipes can be for any type of dish that could be used for any part of a Thanksgiving meal.
A wood (or gas) fired oven should be used for at least a portion of the preparation or baking of your dish.
A minimum of 1 photo of the finished dish is required with your recipe. You may submit up to 6 photos total of the dish &/or cooking steps.
Maximum of 3 submissions per person (Submit a separate form for each recipe you want to enter.)
The deadline for entries is October 30, 2020.
Winners will be contacted by email to coordinate the delivery of their prize. Forno Bravo reserves the right to publish your recipe in our Newsletter, blog, Community Cookbook, and other locations. Authorship will be credited to the submitter unless otherwise stated in the entry form.
Contest Prizes: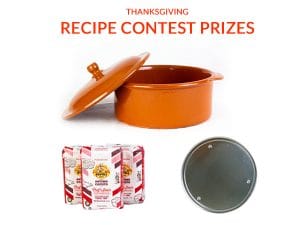 Grand Prize winner will receive a Spanish Terracotta round, covered casserole pot and lid – 10″ x 4.3″ ($50 Value)
2nd and 3rd place winners will receive their choice of a 5-pack of 2.2 lb. bags of Caputo 00 pizzeria flour, or an 18" stainless steel pizza tray ($20-24 Value.)
PLUS bragging rights, and knowing you made someone's Thanksgiving (or anytime) dinner that much better! 🙂