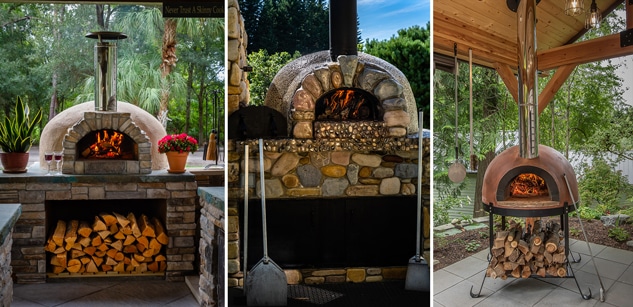 2020 Summer Photo Contest Winners
Aug 30, 2020
Posted by Forno Bravo
After receiving over 680 photos and over 170 submissions in our 2020 Summer Photo Contest, we have read every story, and reviewed every image (multiple times!) and are pleased to announce our contest winners. Congratulations to the following Grand Prize Winners on their wonderful photographs:
Sharon Philpott & Stephen Finn, Joe Pirolozzi, and Gerald Richards.
These photos are so gorgeous, that we've included a couple extra from each set for your enjoyment.
Each winner will get to select their preferred prize of a Tuscan Grill, a Spanish Terracotta Pot, or a Metal Pizza Peel as a special thank you for their beautiful builds and participation in our contest. Be sure to watch for future contests, and check out our social media pages (Facebook, Instagram, and Pinterest) for more fun, wood fired oven photos from our customers and friends! 
Sharon Philpott & Stephen Finn – White Salmon, WA – Casa2G90
"I take the photos but my husband, Stephen Finn, is the chef. We love the look of the oven. It never fails to get attention from our friends. They love to watch Steve making the pizza. This oven is functional and looks great on our deck. Steve loves to cook and he appreciates the consistency of this oven. Sunday is pizza night for us and he has perfected his pizzas and use of the Forno Bravo oven."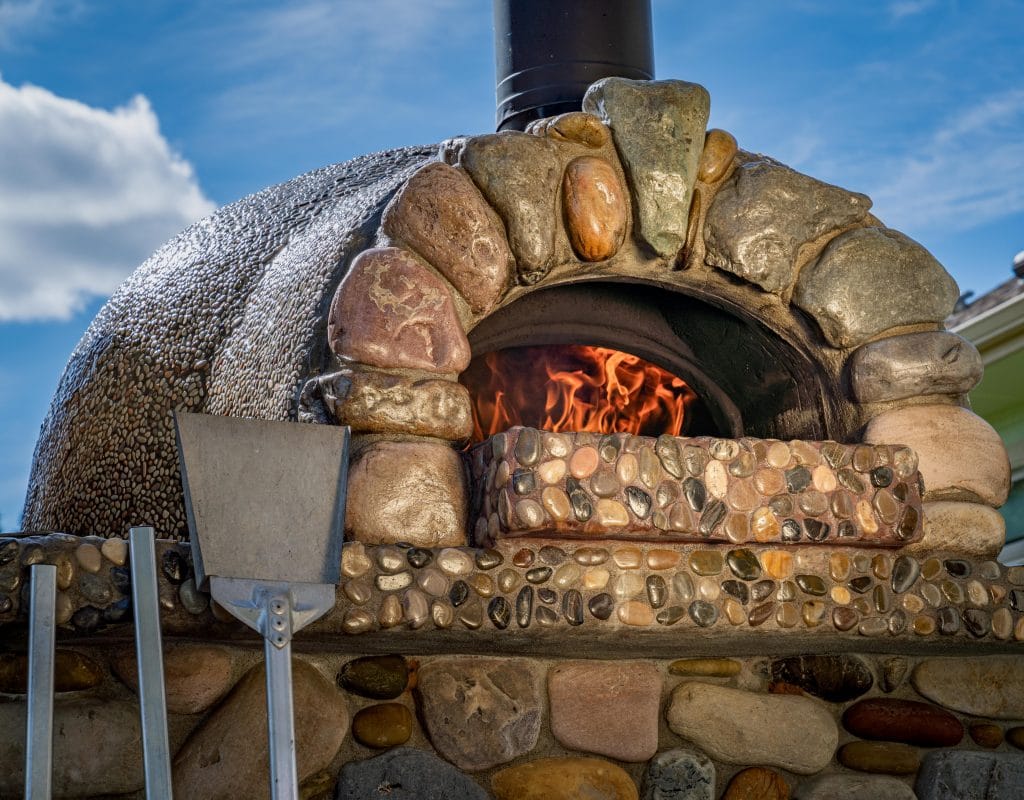 A close up version of this Casa2G90's unique dome.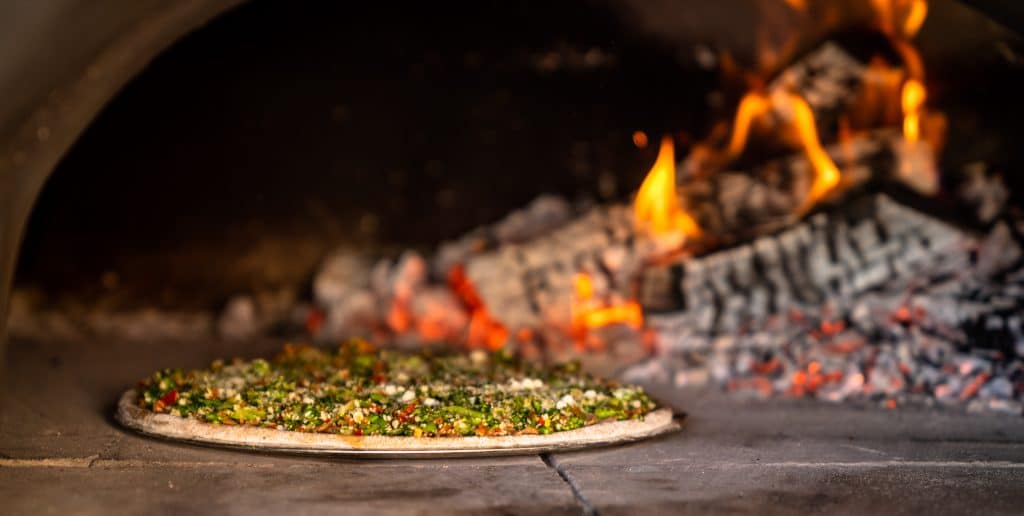 This beautiful oven makes equally beautiful pizza.
Joe Pirolozzi – Tampa, FL – Casa2G100
"Being an Italian, I grew up listing to stories from my father, who emigrated to the USA at the age of 9, of what it was like as a child living on a small farm in Tufo, Italy. From his many stories, I learned that his mother would trade bread with the local baker for the use of his "oven." Here in the US, my father was a block mason who worked with his hands. My mother, who was also Italian, was a fantastic cook, as all Italian mother are, and would make bread by hand too. Growing up, I learned from father how to use my hands, and from my mother, her passion for cooking. My family has enjoyed many loaves of bread, roasts, and pizzas baked in this oven. Though my parents have since passed, this oven has kept their stories alive with my family still today."
Gerald Richards – Indianola, WA – Primavera70 
"We designed and built our pergola this winter. We hoped to have many pizza parties this summer. Well…the parties haven't happened for reasons we all understand, but our weekly bake day has. It's taken us a bit to learn how to fire the oven and time our dough so that it's ready when the oven is, but we have figured it out, and we are getting great results. On a typical bake day, we can bake a couple batches of Naan while the oven cools, then have plenty of heat left for at least two batches of bread. Our oven performs beautifully. We haven't bought a loaf of bread this year!"
Learn more about Residential Wood Fired Ovens here,
or browse our new Residential Oven Catalog
to see all of the options and chose an oven that fits your family!