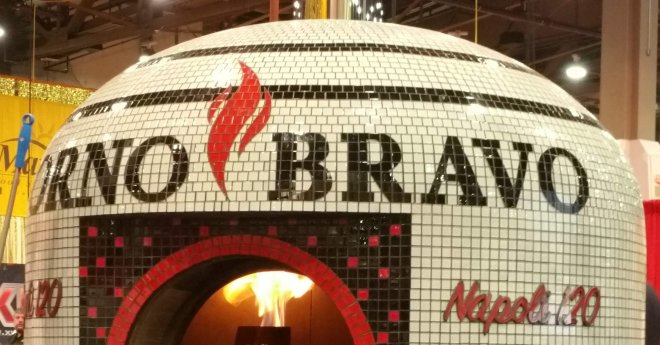 2020 International Pizza Expo is Right Around the Corner
Feb 25, 2020
Posted by Forno Bravo
March 31 – April 2, 2020 is the 36th edition of the International Pizza Expo held in Las Vegas, NV. Forno Bravo will there with our ovens, chefs, and live cooking demonstrations to add to the fun and excitement! (Booth #2369) Master Instructor and World Pizza Champion, Chef Leo Spizzirri, and Chef Anthony Iannone from the North American Pizza and Culinary Academy will be headlining our demos this year. Their presentations are always informative, engaging, and really draw a crowd!
Fun Facts
The trade show itself is the largest pizza expo in the world. It boasts 569 vendors, 61 seminars, workshops, and demos, multiple competitions, and 13,000+ people over 3 days. So pretty much, it is an off the charts, EVERYTHING PIZZA extravaganza! We are thrilled to be there and would love to have you there too.
How to get Involved
Interested in Attending? You can register for the show HERE.
Want to see live streams on Facebook of the Cooking Demos at the Forno Bravo booth? Sign up to receive times and updates by email HERE.
Or enjoy our interview with Chef Leo recapping the 2019 show and get an insider's peek at the action from our booth last year. (We had so much fun doing the "Pizza Party" style demo seen in the video, that we're bringing it back again on the first day of the show!)