What is Vera Pizza Napoletana?
Vera Pizza Napoletana is a movement whose goal is to promote and protect the name and the product Pizza Napoletana; a style of pizza and tradition found in Naples. The term Vera, or Verace, means true, genuine, or real. The movement does not have a single voice, but rather is supported by a range of organizations, including trade associations, restaurants, equipment and ingredient producers, trainers and schools. Supporters include the Associazione Verace Pizza Napoletana (Naples) and their U.S. partner Verace Pizza Napoletana Americas (Los Angeles), Antico Molino Caputo (Naples), Italy's finest and most famous pizza flour producer, and Pizza Consulting (Naples), Italy's premier pizzaiolo training school.
The movement gained visibility in 2004, when the VPN Association worked with the Italian Ministry of Agriculture to present Pizza Napoletana to the European Union as a protected food product, similar to cheese, olive oil or wine.  The resulting press coverage in the United States created a stir, and today, Vera Pizza Napoletana is a DOC (Denominazione d' Origine Controllata), a similar status as Chianti Classico.
AVPN is a non-profit association, headquartered in Naples, but with major delegations in Los Angeles, Japan, Australia, and Brasil. The association even hosts its own annual "Olimpiadi (Olympics) Vera Pizza Napoletana" featuring contestants from 4 continents, 45 countries, 336 pizza-makers, and 5 disciplines!
Pizza Napoletana itself is one of the world's finest prepared food products. It is truly wonderful.
How large is the VPN movement?
While there is a great love for Pizza Napoletana around the world, and many of us take frequent trips to Naples primarily for the food, the Vera Pizza Napoletana brand itself is very small and very fragmented, but growing. Unlike wine, cheese, or olive oil, where there are strict production rules, and a government seal and tracking number are printed on every product, Pizza Napoletana production is impossible to control, and there is no government-based system for certifying pizzerias. While the Verace Pizza Napoletana trade association has created its own certification system, it is voluntary, and membership is tiny and primarily in Naples, with several hundred members globally (including about 97 pizzerias in the United States). On the other hand, there are many thousands of pizzerias throughout Italy listing Pizza Napoletana DOC on menus every day, without certification. In 2017, this style of pizza was awarded UNESCO Intangible Cultural Heritage Status, giving it even more recognition.
It also important to bear in mind that there are 15 other professional pizza, pizzeria and pizzaiolo trade associations in Italy — in addition to VPN, including the Associazione Pizzaioli Napoletani, and that many important Pizza Napoletana supporters are not Associazione Verace Pizza Napoletana members.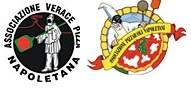 Is this good, or bad?
It's a good thing. For the American or British pizzeria owner, while this market landscape presents a challenge, it also presents an excellent opportunity to interpret Pizza Napoletana in a way that works for you, your business and your customers. You can treat VPN as a philosophy; a series of guidelines; or as a strict set of rules; and you can choose to either leverage VPN certification to your advantage, and take advantage of the marketing opportunities it provides, or you can ignore it. The choice is yours.
Whatever you choose, this is all good news. The Vera Pizza Napoletana movement has done a good job of raising visibility for Pizza Napoletana, Italian pizza as a whole, and Artisan pizza of all stripes, and has helped everyone — pizzeria owners and their customers — focus on ingredients, technique, quality and a better pizza.
What are the basic VPN Guidelines?
They really are pretty simple.
1. A Wood Burning Oven: Pizza Napoletana must be cooked in a wood fired dome oven operating at roughly 905ºF (cooking floor between 716ºF – 806ºF.) *Though exceptions can be granted for gas fired ovens when wood burning is not allowed in a location.
2. Proper Ingredients: Tipo 00 flour, San Marzano tomatoes, all natural Fior di Latte or Bufala mozzarella, fresh basil, salt, and yeast — only fresh, all-natural, non-processed ingredients.
3. Proper Technique: Your pizza dough must be kneaded either by hand or with a low speed mixer. No mechanical dough shaping is allowed, such as a dough press or rolling pin, and proper pizza preparation. Pizza baking time should not exceed 90 seconds.
Can I bake Vera Pizza Napoletana in a Forno Bravo oven?
Yes, absolutely. All the Forno Bravo commercial ovens, including the Professionale, Roma, Modena2G, and  Napoli ovens are designed to be able to operate continuously at 800ºF – 900ºF, and cook 90-second pizza all day.
Do I have to buy a pizza oven made in Naples to bake VPN-certified pizzeria?
Of course not. There are VPN-certified restaurants all over the world baking in "modern" wood fired ovens, a majority of which are made in Italy, but many are now made in the USA as well.
What is a "modern" Italian wood fired oven?
A modern Italian pizza oven is constructed using high-tech refractory materials, pre-cast oven pieces, and space-age insulators. The refractory materials are designed to efficiently reach and hold 800ºF – 900ºF and are made from discrete, engineered components, not natural clay. The pre-cast pieces are made using forms to achieve the perfect oven shape, rather than individual bricks. Woven ceramic blanket and compressed calcium-silicate board insulation are many times more efficient than traditional materials used in the site-built ovens found in Naples, including sand, clay, and tufa. The result is that Forno Bravo commercial ovens easily hold the 800ºF necessary to bake Pizza Napoletana, while using less fuel and requiring less effort by the pizzaiolo.
Do you have to bake at 900ºF to make VPN-Certified pizza?
No. While the VPN International regulations do specify 716ºF – 806ºF on the cooking floor and 905ºF in the cooking dome, it is important to note that there are many VPN-certified pizzerias baking in the 700ºs. Other Pizza Napoletana sources recommend different figures, with some recommending 750ºF, and others suggesting a range between 750ºF – 825ºF.
There is a lot more to Pizza Napoletana than a single temperature, and what really matters is reaching the wood fired heat necessary to bake pizza in the 90 seconds that everyone agrees is the right amount of time. Any longer than that, your pizza will dry out and become tough and chewy.
Where do I learn how to make Pizza Napoletana?
You have four choices:
1. You can travel to Naples to train with Pizza Consulting. The basic course lasts three weeks, and it is an invaluable experience. Enzo Coccia is the master pizzaiolo trainer, and he has a well-earned global reputation. His pizzaiolo school is challenging, and it is highly recommended. You should make sure to arrange for a translator to be available if your Italian is limited.
2. Another excellent pizza training school in Italy, is the Scuola Italiana Pizzaioli, headed by Master Instructor, Graziano Bertuzzo. This school is based in Caorle, Italy, in the province of Venice, but has branches around the world. One of these certified branches much closer to home is the North American Pizza and Culinary Academy in Lisle, IL (just outside of Chicago!) There, you can attend full pizzaiolo training under a certified Master Instructor in their 3 and 5-day courses using the Scola's well-respected curriculum.
3. You can also travel to Los Angeles to take courses at Accademia della Pizza Napoletana from VPN Americas.
4. You can find other certified cooking schools for Vera Pizza Napoletana here.
How do I set up a Pizza Napoletana pizzeria?
There are many aspects to creating a world-class Pizza Napoletana pizzeria, including kitchen design and layout; equipment selection, including ovens, mixers, work surfaces, and refrigeration; pizzaiolo training and technique; and pizza ingredient supply chain. You can contact Forno Bravo for assistance with this process and for referrals to quality vendors. You may also want to become certified and listed through the AVPN and use their listed suppliers and support organizations.
What are the "true" Napoletana pizzas?
Pizza Margherita: tomato, mozzarella, olive oil, and basil
Pizza Margherita Extra:  tomato, mozzarella di Bufala, olive oil, and basil
Pizza Marinara: tomato, garlic, oregano, and olive oil.
Does being a Pizza Napoletana pizzeria limit my restaurant?
We do not think it does. If you approach Pizza Napoletana as a series of guiding principles for technique and quality, there is very little downside. Many Pizza Napoletana pizzerias offer traditional Napoletana pizzas, and Italian pizzas (mushroom, sausage, Quattro Stagione, Quattro Formaggio, etc.) and Artisan pizzas (gourmet pizza ingredients).
If you are looking to create a wood fired, New York-style pizzeria, with a thicker crust and heavier toppings, or a gas fired, California-style pizzeria, with unique flavor combinations, the Pizza Napoletana approach can be tailored to your specific needs, and the basic guidelines of technique and quality would still apply. Of course, you would not go through VPN-certification for these varieties.
Which Ingredients are the most important for Pizza Napoletana?
We cannot recommend Molino Caputo Pizzeria Flour highly enough. It is used by a majority of the pizzerias in Naples, most of the VPN-certified pizzerias around the world, and many of the more famous "destination" pizzerias around the world. Caputo pizza flour is recommended by both the VPN Association (Naples) and Pizza Consulting (Naples). Is it that good? Simply put, yes. We think it makes all the difference in the world, and Forno Bravo can help you find a good supplier near your pizzeria in the U.S. You can also purchase smaller quantities directly from our online store for home use!
We also think that authentic San Marzano Tomatoes (DOP) and a high quality Extra Virgin Olive Oil are important. They are more expensive than lower-quality alternatives, but we think your customers will be able to taste the difference. Further, the price difference is not that large, and overall, the cost of ingredients is not a large percentage of a pizzeria's operating costs. Again, Forno Bravo can help provide you for these ingredients in smaller quantities.
How do I become VPN-certified in the U.S.?
U.S. VPN certification is managed by VPN Americas (Los Angeles). They have processes in place for reviewing your kitchen, ingredients, technique and processes, and of course, your pizza.
Should I go to the cost and effort of being VPN-certified?
We think of this as primarily a marketing decision. You can make a world-class pizza Napoletana, and follow the VPN rules religiously, and choose to not pay to become certified. However, if you become VPN-certified, you have the rights to use and display the VPN logo and be listed on their website, along with other benefits.
More Reading:
English Translation of Italian Government E.U. standard for Pizza Napoletana
Overview of Vera Pizza Napoletana