We lead the market in home pizza oven kits. Every Forno Bravo oven heats up faster, reaches higher temperatures, holds heat longer and is more durable than other home pizza oven kits available. Made in the USA, our products will last a lifetime. Learn more our modular pizza oven kits here.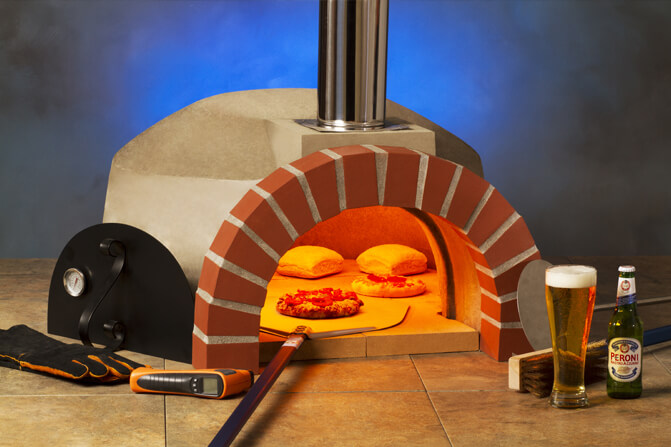 Giardino
Ideal for small families, the Giardino comes in 24" and 28" sizes. Fits in most outdoor kitchens. It's single dome construction makes installation easy. This oven kit is used to build our Primavera, Napolino and Andiamo pizza ovens.
Two sizes start at $2095
1 to 2 Pizzas; Max 30/ hour
Exterior space 38" to 42" min
Outdoor Pizza Oven Kit
Refractory Wood Fired Oven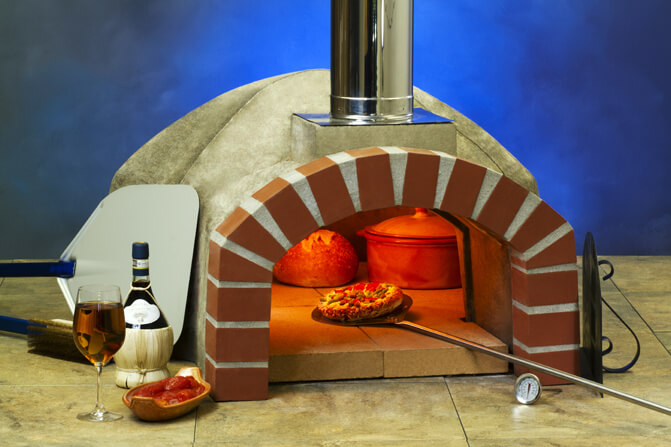 Casa
Our most popular kits, the Casa has fast heat up times and more cooking surface. Available in 32", 36", 40" and 44" sizes, perfect for most families. UL certified, we use the Casa to build our Toscana and Vesuvio ovens.
Four sizes start at $2695
1 to 5 Pizzas; Max 100/ hour
Exterior space 47" to 59" min
In or Outdoor Home Pizza Oven Kit
Refractory Wood or Gas Pizza Oven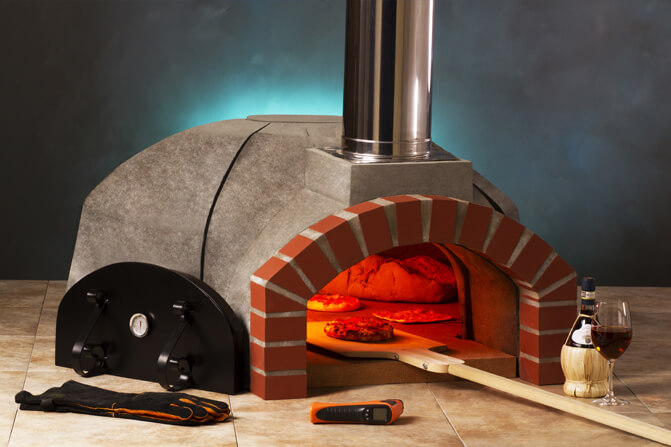 Premio
Ideal for professional chefs or serious baker who wants a commercial grade oven at home. The Premio has a 3" thick dome providing more thermal mass and quick recovery times. Available in 40", 44" and 48" cooking surfaces.
Three sizes start at $3950
1 to 7 Pizzas; Over 100/ hour
Exterior space 58" to 66" min
In or Outdoor Home Oven Kit
Refractory Wood or Gas Pizza Oven

Not Sure? View Our Assembled Ovens.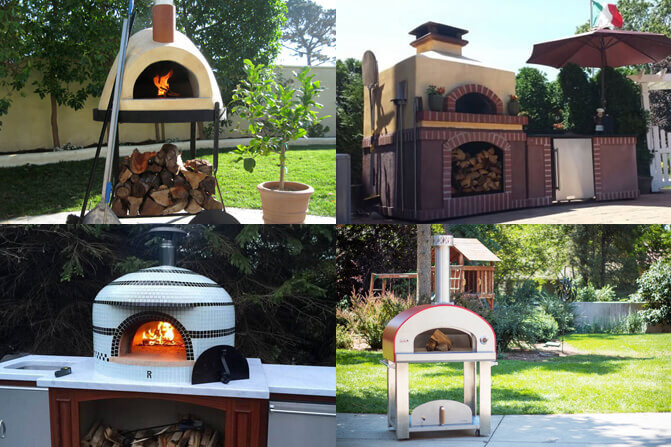 Forno Bravo provides the largest selection of fully assembled home pizza ovens. Select from existing models or challenge our team of artisans to personalize your pizza oven.
Browse Our Fully Assembled Pizza Ovens
Learn More About Our Modular Oven Kits