Brad's South Bay Sausage Pizza with Clams
I was in the mood for a sausage pizza with milky fresh mozzarella. It would be too easy to just fire up the sausage in the oven and plop it down on the pizza and call it a day. This is Pizza Quest after all! I wanted to do something different – not just a pizza with sausage but a really good pizza that was about sausage.
As you hopefully have seen on previous recipe posts of mine, I precook my sausage out of the casing, pinching off bite-size pieces and pre-cooking them in the WFO as it is heating up to pizza time. I almost always toss in some chopped onions, and maybe add some tomatoes, chile peppers, or whatever I have around that makes sense, and then pour some beer over it to sort of baste it and give the sausage more complexity. This is a great way to do sausage. You cook it until just barely done so it will finish on the pizza later and not be overdone.
I was thinking of fennel sausage right out of the gate. Since it's not common for most markets to stock fennel sausage (I've searched!), I looked up a variety of recipes on making fennel sausage from scratch, or modifying italian sausage, and even recipes using fennel and sausage.  By looking at a number of recipes I can get ideas and pick and choose what ingredients I want to use. From there, for something like this, I just get the ingredients I want to use and feel my way through it.
A few recipes popped up featuring steamed clams with fennel and sausage. What a great combo that is, with the sausage adding flavor pops to the briny seafood broth and aromas of the fennel.
Clams – Mussels – Sausage – SPICY SAUSAGE — Yum!!!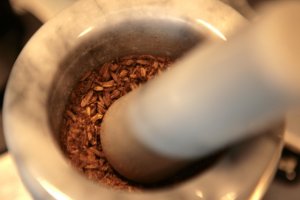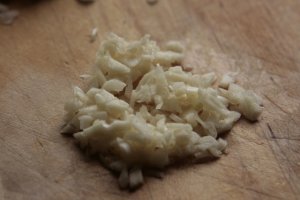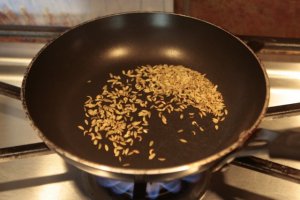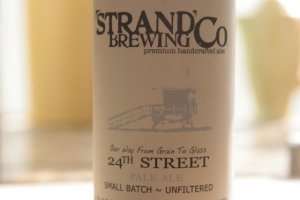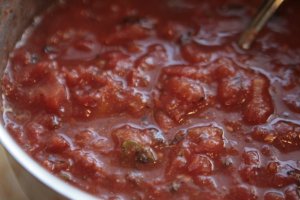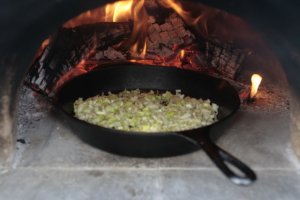 But, this pizza was about sausage and it would become my South Bay Sausage Pizza because I was localizing it as a coastal pizza by adding the clams.
I went to the Italian market/deli, Giulliano's in Torrance, CA, where I picked up some of their house made spicy Italian sausages. These are delicious as they are, but I had other plans. I added some chopped up fennel bulb, sliced leek, chopped garlic, a good pour of a local beer from The Strand Brewery here in the South Bay, and some of my trusty DiNapoli Fire Roasted tomato sauce that I previously had made up for the pizzas.
Let me just say that this is my all time favorite sausage mixture and, as you can see by the title, I'm naming it my South Bay Sausage, which incidentally led to the following pizza combination getting the same name. It is amazing how that works!
*Note: I ran out of time shopping and didn't get down the my favorite fresh fish market at the harbor, and ended up using some canned baby clams for this recipe, which is still great, but not quite as fun as steaming the live ones open.
Onto the pizza….
Ingredients:
– Pizza Dough
– DiNapoli Fire Roasted Tomatoes (2 cans)
– 4 spicy Italian sausages, removed from casing
– 1 sliced and chopped leek
– 1 small fennel bulb chopped
– 2 cloves of garlic, chopped
– 1 tablespoon fennel seeds, toasted and roughly mashed
– dried oregano, basil and garlic powder, to taste
– fresh basil, as desired
– fresh mozzarella
– canned baby clams – or fresh clams if you can get them
– 1 Bottle of a nice beer – in my case, I used a local Pale Ale from The Strand Brewery. Awesome!
– olive oil
– salt 'n peppa, to taste
The Sauce: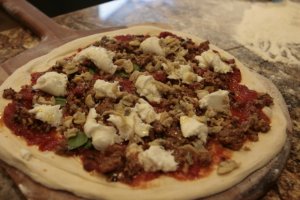 I used two cans of DiNapoli Fire Roasted tomatoes. These are really delicious on their own, but I added a touch of a few things to create the pizza sauce: about a tablespoon of dried oregano and basil, some chopped fresh basil, some garlic powder, pepper, and finally just a little bit of salt. Set aside to use for the sausage mixture and pizza. Hand crush the tomatoes to break them up a bit more, leaving some chunks of tomatoes.
South Bay Sausage:
I used 4 sausages, which was more than enough for a few pizzas. (I had a good amount of left-over sausage and clams that my son and I tossed in with some pasta the next day for a fantastic lunch!)
– Chop up a small bulb of fennel – about 1 cup.
– Slice and roughly chop 1 leek – maybe 2.
– Chop up 2 large garlic cloves.
– Toast 1 tbs. of fennel seeds – mash up roughly in a mortar-pestle.
– Add crushed fennel seeds to sausage and mix together.
– Toss the fennel, leek and garlic into a cast iron pan and slide it into the oven while it's heating up.
(Saute' until soft is what they usually say. I say, let it rip to get some good char on things.)
– Add sausage to the pan and mix in the fennel/leek/garlic mixture.
– Let sausage start to brown a bit and then add a some beer which will pull the ingredients together.
– Finally add some of the DiNapoli Fire Roasted tomato sauce for more juiciness and flavor.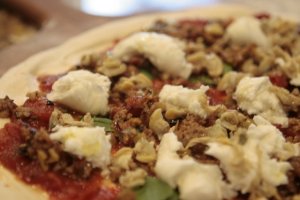 * If I was using live littleneck clams, I would put them into the sausage mixture at this point and maybe add a little more beer and, or tomatoes to help them steam open.
Cook this until "just" done. It will cook further when we put it on the pizza.
The Pizza:
– Shape the dough.
– Add sauce to your desired thickness
– Add a nice layer of the sausage mixture
– I added some torn basil next, which will steam under the cheese giving another layer of flavor/aromas.
– Add some of the fresh mozzarella.
– Top with the baby clams — I wanted these to cook up fast and char up a bit as they cooked so I put them on top.
Into the oven.
When it comes out:
– Drizzle with some olive oil.
– Top with some more fresh torn pieces of basil.
OMG!
This pizza rocked! It looks gorgeous, doesn't it?!!! It was delicious. It was balanced and FULL of flavors from the Spicy South Bay Sausage and sweet roasted tomato sauce and the creamy fresh mozzarella. I made another pizza without the clams and it was equally awesome. As I said above, we also took the left over sausage and put it over some spaghetti the next day for another ridiculously tasty meal.
By cooking up the sausage this way, I have found that the flavors of the ingredients blend together to become an ingredient that is more complex than just the sausage. If I simply added some cooked sausage and some cooked leeks and fennel they would be great on a pizza because they would come together in each bite. However, blending them together beforehand allows the liquids (beer and tomato sauce) to bond them together, creating something more luscious.
I hope you'll give this one a try and let us know about your results!
Enjoy!
Pizza Quest Info
Resources
Vision Statement
Pizza Quest is a site dedicated to the exploration of artisanship in all forms, wherever we find it, but especially through the literal and metaphorical image of pizza. As we share our own quest for the perfect pizza we invite all of you to join us and share your journeys too. We have discovered that you never know what engaging roads and side paths will reveal themselves on this quest, but we do know that there are many kindred spirits out there, passionate artisans, doing all sorts of amazing things. These are the stories we want to discover, and we invite you to jump on the proverbial bus and join us on this, our never ending pizza quest.
Peter's Books
...and other books by Peter Reinhart, available on Amazon.com