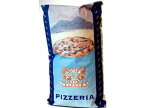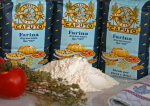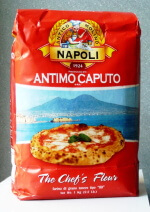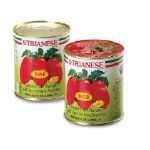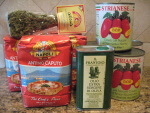 Produced in Naples for three generations by the Caputo family, Caputo pizza flour is used by most Vera Pizza Napoletana restaurants in Naples, and around the world. Caputo Tipo 00 flour combines an extensible gluten (about 11.5%), and the perfect balance of a finely ground flour that delivers both a crisp crust and a moist crumb. Try a few bags, and you won't be disappointed.
You can read more Caputo pizza flour and Molino Caputo.
After numerous requests, we convinced Caputo and their master U.S. distributor to package this great flour for home owners, as well as restaurants. You can now purchase either 2.2lb (1kg) or 55lb (25kg) bags of Caputo pizza flour from Forno Bravo — without the crazy shipping charges you might have had to pay in the past.
Read a few User Comments to see how good they think it is. Or see what Dallas Magazine has to say about Caputo flour and Campania Pizza and More — one of their Top 10 Restaurants. You can also read what Diane Morgan, co-author of Chronicle Books' PIZZA!, has to say about how incredible she thinks Caputo flour is in an interview by Pizza Therapy.
To get cooking, download our Using Caputo Tipo 00 Pizza Flour Instruction Sheet.
Authentic Denominazione D'Origine Protetta (D.O.P) San Marzano peeled tomatoes (Pomodori Pellati Italiani). Widely acknowledge as the world's finest canned tomatoes, and the type of tomato specifically called for in the Vera Pizza Napoletana specification. The San Marzano tomato is prized for its tart flavor, firm pulp, red color, low seed-count and easily removed skin. We have done blind taste testings, and really enjoy these tomatoes. Just mix them with two forks or a potato masher for a bright, fresh pizza sauce.
Read more about the San Marzano Tomato.
We get certified D.O.P San Marzano tomatoes in 28 oz. can, with basil leaf.
Download our Using San Marzano Tomatoes Instruction Sheet.
Vera Pizza Napoletana Kit
(5) 2.2lb bags Caputo pizza flour
(4) 28 oz. cans imported San Marzano tomatoes
500ml stone ground Forno Bravo Extra Virgin Olive Oil
Sicilian oregano on the branch
"The perfect pizza present."
p.s. While you are shopping these ingredients to make pizza, check out our recently added Aceto Balsamico Traditionale di Modena (12-year-old), directly imported from the producer in Modena. It's incredible.