A Couple Tomato Pies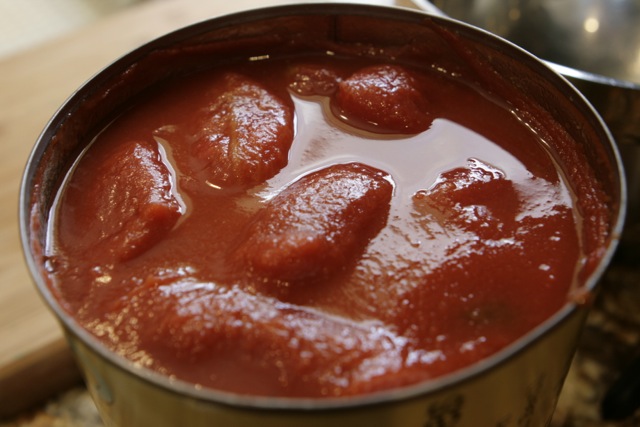 I have been drooling and laughing and hoping to meet Bob Radcliffe some day as we've been posting and reading the wonderful articles about his Tomato Pie journey here on Pizza Quest. Keep them coming Bob!  Don't stop when you've run out of things to say about your Tomato Pies — let's see about getting you into some cheese making next!  Or, perhaps let us in on some of your other wood burning oven activities out there on your farm.  I can smell the wood smoke coming from your chimney now.
Bob has taken things to another level.  He is the type of true artisan we're all so lucky exists! He takes that unprecedented time and focus that it takes to move things beyond good and into the category of being great, or perhaps insane.  Of course, I use the term "insane" more as a form of praise for his drive rather than one to declare his true levels of sanity. Lucky for us, he is also sharing his passions.
My brother was just out for the weekend, and he hadn't ever had one of the pizzas from my new Primavera 60 Wood-Fired baby…I mean oven! We had plans to go out to dinner his last night here, but he kept looking at the oven sitting on the patio and asking questions about it or, as it turns out, hinting questions that would lead to the obvious change of our plans.  When I clued in, the plans changed.  I "decided" to make a couple of pizzas for him that night.  With Bob's stories running through my head, I thought I would play ball…take the plunge and pull a few of my own attempts at the Tomato Pie game.
I didn't do it by the "book", but the results were so good I will definitely continue to bring this pie into the line up when I make pizzas.  In a way, this could be the starting point for any pizza night. It's the simplest ingredients that often come together to define a dish.  For pizza the basics are: great dough, great tomatoes, great cheese and a few other ingredients as you wish.
A Couple Tomato Pies:
– Peter's Neo-Neopolitan Dough
– Canned San Marzano peeled tomatoes  (*I had a #10 can of the Bianco Dinapoli Peeled California Plum Tomatoes!)
– Mozzarella
– Basil
– Olive Oil
– Salt and Pepper to taste
– Chili Oil  (Just assume this is around if I ever forget it in a recipe.  It's really not part of the recipe, but at the same time, it is part of THE Recipe!)
So, I opened my Bianco Dinapoli can – after refrigerating it because Bob tells us that's what he's found works best for him.  Hello tomatoes!  I have to confess, sitting over the counter and sink as I cut the tomatoes I started drooling.  This was a lucky circumstance because the object of my desire was right there in front of me.  I picked up one of these "plums" and leaned over the sink, tilted my head and dropped the fruit/vegetable into my mouth like a servant feeding Ceasar.  I took most of it in my mouth and bit holding the top of the tomato.  It oozed a little out of my mouth — since I was over the sink and I was feeling a little decadent I let it drip down my chin as I savored the tomato. Holy Moley —  so simply good it was amazing!
Back to cutting the tomatoes after I digressed for a taste.  Ok, I digressed two more times as I made the pizzas.  What?  It was a #10 can!  There were a lot of tomatoes.
The Tomato Pies:
You'll see two versions of my Tomato Pies in the photos.  The first was the basic:  Dough – Tomatoes – Cheese – Basil – Oven.  It was great!  As I went to make the next one I thought I could use a few more tomatoes.  I varied my construction: Dough – Cheese – Tomatoes – Cheese – Tomatoes – Basil.  A double double as it turns out is good for a pizza as it is for a fast food hamburger.  Come on!  You know those are good!  How about Animal Style?  The secret menu at my house is developing.
These were amazing pies.  Peter's Neo-Neopolitan Dough is always a great performer.  It's always light and puffy and allows the ingredients to shine.  They shined!  I'm sure I'm way off the mark of where Bob is when pulling pies out of his oven, but I'm here to tell you to jump on board Bob's Tomato Pie Express.  Delicious!
I'll be playing with this for awhile.
Enjoy the photos…
Tomato Pie #1:
Tomato Pie #2 – The Double Tomato Pie:
Comments
Pizza Quest Info
Resources
Vision Statement
Pizza Quest is a site dedicated to the exploration of artisanship in all forms, wherever we find it, but especially through the literal and metaphorical image of pizza. As we share our own quest for the perfect pizza we invite all of you to join us and share your journeys too. We have discovered that you never know what engaging roads and side paths will reveal themselves on this quest, but we do know that there are many kindred spirits out there, passionate artisans, doing all sorts of amazing things. These are the stories we want to discover, and we invite you to jump on the proverbial bus and join us on this, our never ending pizza quest.
Peter's Books
...and other books by Peter Reinhart, available on Amazon.com