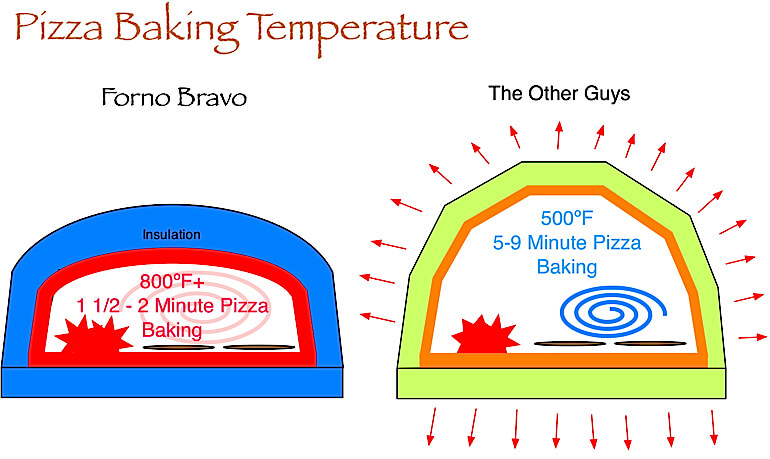 Right Temperature for The Best Brick Oven Pizza
Right
Designed for high temperature, high throughput baking, the Forno Bravo ovens excel at baking Pizza Napoletana and other artisan pizza in 1 1/2 – 2 minutes at 800ºF+, with a great crust and great char marks.
Designed for Low-Temperature Baking
Commercial pizza ovens designed for lower temperature baking cannot deliver the sustained high temperatures required for authentic Italian pizza. 5-9 minute pizzas can be dry, tough and chewy and they don't develop the distinctive chocolate brown char marks that characterize great brick oven pizza.
<<< Dome Configuration Choice | Gas Burner Design >>>