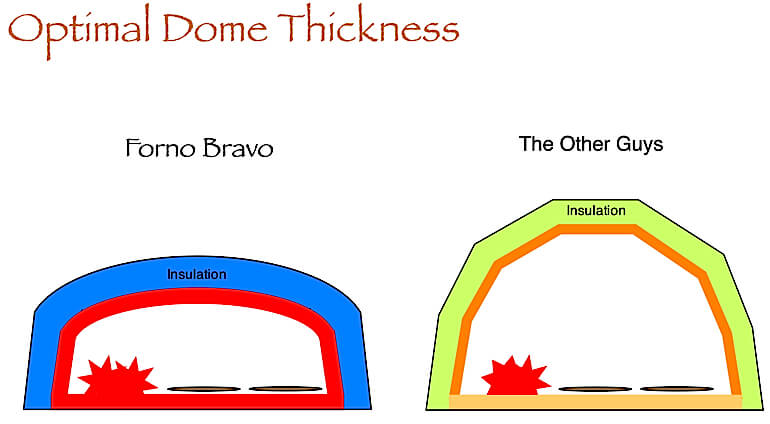 Pizza Oven Dome Comparison
Check below the pizza oven dome comparison features between our Forno Bravo ovens and our competitors.
Right
The Forno Bravo pizza oven dome is cast using high-density, ultra-pure refractory and a two-sided, vibrated casting process to a minimum of 4″ for both outstanding high-temperature pizza baking and durability. Using sophisticated production methods and modern materials,we are able to accurately produce a massive, dense dome.
A Thin Dome Cannot Retain High Heat
Some ovens are based on a thinner dome and/or a lower grade refractory material and a lower quality one-sided casting process. The result is that the oven dome does not hold heat as efficiently for high heat baking, and wears out more quickly.
 <<<Overview – Compare All | Optimal Floor Thickness >>>