Brick Oven Cooking
Brick oven cooking has been around since before we learned how to write. Masonry and brick ovens have been found around the world. Forno Bravo's brick oven design is based on the most modern incarnation originating in the Roman Republic.
Also called a "Roman" or "black oven," this style of brick oven cooking uses the fire in the same chamber as the food being cooked. With the fire in the oven, it allows the brick oven to obtain very high temperatures. This bakes the food faster, keeping nutrients from being baked out over a long period of time — a problem common in lower temperature ovens.
Not all brick oven cooking is done at high temperatures. You can control the heat in your brick oven to roast, grill, or bake just about anything. Your Forno Bravo brick oven allows you an almost endless variety of cooking styles. Whether cooking with wood, gas, or a combination of both, your brick oven offers a flexibility unmatched in the marketplace.
Our Brick Oven Cooking section offers six unique topics:
Brick Oven Cooking Techniques covers the three most common cooking styles;
Brick Oven Cooking: Grilling Basics offers some simple tips to get you started;
Brick Oven Retained Heat Cooking offers some tips and recommended temperatures for common items;
Creating Steam in Brick Oven teaches you one of the keys to making great hearth bread;
Understanding and using Pizza Peels in brick oven cooking is a commonly needed skills primer;
Finally, our Community Cookbook is dedicated to brick oven cooking with over 200 recipes.
Brief descriptions of these brick oven cooking topics are detailed below. Simply click on a topic that interests you and start your brick oven cooking education.
Brick Oven Cooking Topics
Check out these related articles about Brick Oven Cooking.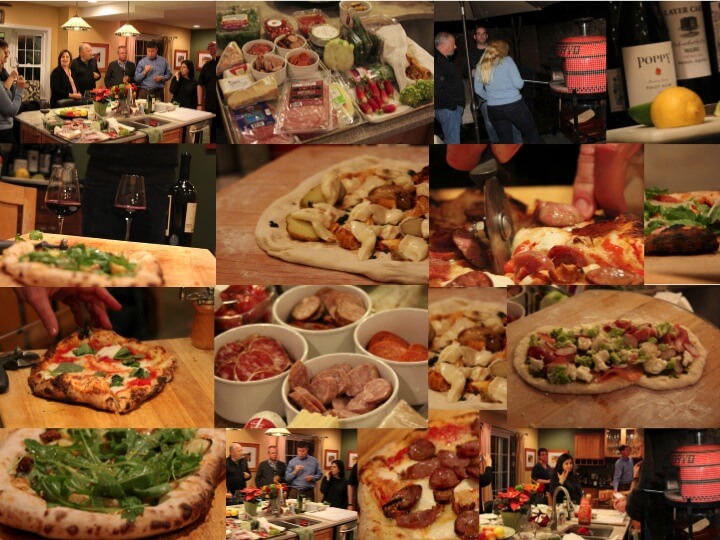 Over 200 brick oven recipes from professional chefs and guests. Our cookbook has both videos and printable recipes for you to try.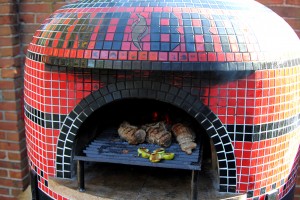 Forno Bravo brick ovens are for more than pizza! Learn about grilling techniques here.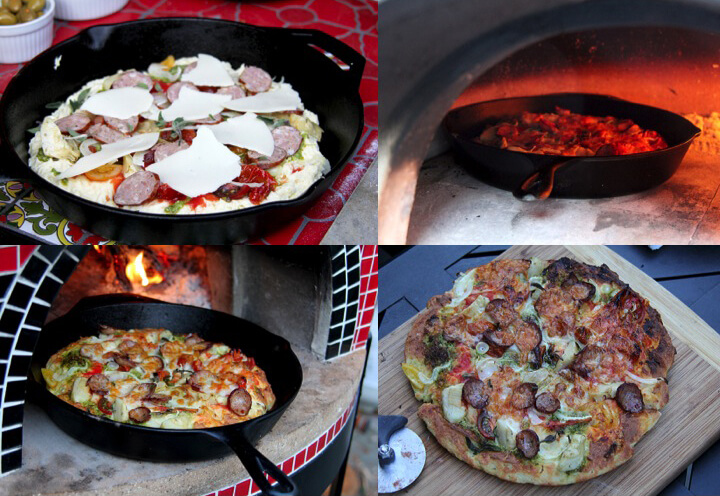 Try a new cooking style. Forno Bravo brick ovens can be used for roasting, baking bread or pizza, and grilling.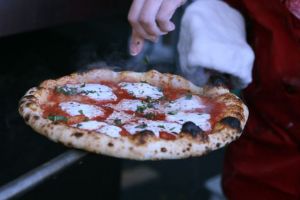 Should you use a wooden pizza peel to build your pizza on and then set it in your oven, or make it on a flat surface and use a metal peel to place it in your oven?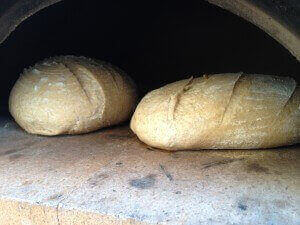 Creating steam in a regular oven or a brick oven is what separates just a boring loaf of white bread shaped into a skinny oval from a real baguette.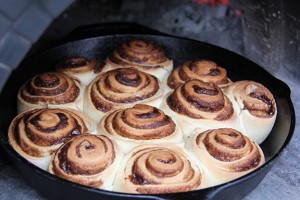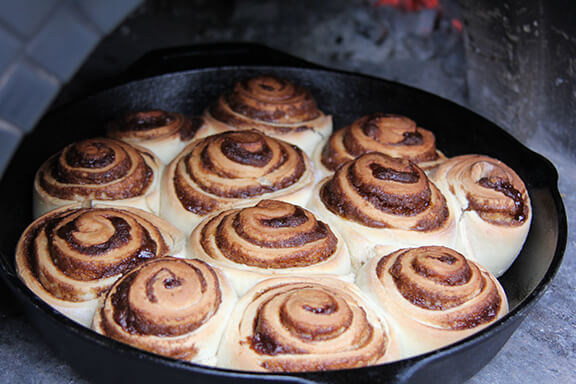 Retained heat cooking uses heat stored in your oven dome and floor to bake and roast at lower, more traditional temperatures.
Ready to get a Forno Bravo?
If you have seen enough and are ready to buy, these links will help.
The Forno Bravo Selection Wizard is designed to help you decide which pizza oven is right for your house, garden, or restaurant. The Selection Wizard will walk you through the selection process, with questions covering such topics as — who will be doing the installation, available space, the types of foods you will be cooking, how many you feed, and your budget considerations.
Whether you are looking for a do-it-yourself brick oven, or a modular pizza oven kit for your outdoor kitchen, we have a wood or gas fired pizza oven for your family. Forno Bravo offers the most diverse refractory, stainless steel, and brick oven products available in the market.
Made in the USA in our facilities in Colorado and California.
Pizza ovens can be the center of your restaurant or a supplement to your menu plans. Forno Bravo commercial pizza ovens come in a variety of sizes, assembled styles, or kits/knock-down models to accommodate your space and vision. They can be custom branded to match your company's look and have both wood or gas fired options.
UL certified in the US and Canada for indoor and outdoor installation.
With the widest selection of home and commercial pizza ovens on the market, you can purchase online or contact us directly.