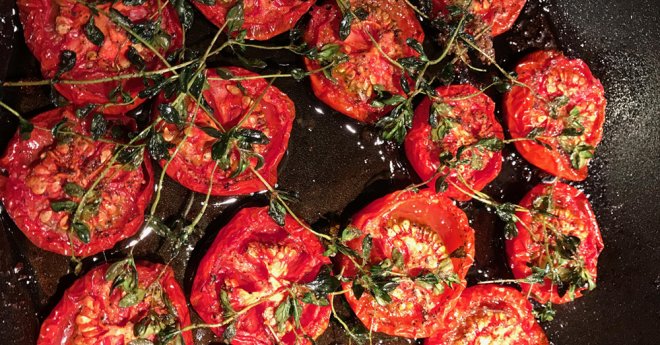 Wood Fired, Slow Roasted Tomatoes
Dec 05, 2017
Posted by Forno Bravo
Print
Serves 2-4 | Time 5 minutes prep, 3-4 hours roasting
Don't waste that residual wood fired heat! Use that heat to make the most amazing wood fired, slow-roasted tomatoes. Perfect for your next pizza, pasta, or vinaigrette. Not to mention an amazing condiment to have on hand.
Learn more about our Portable Bella Wood Fired Ovens Here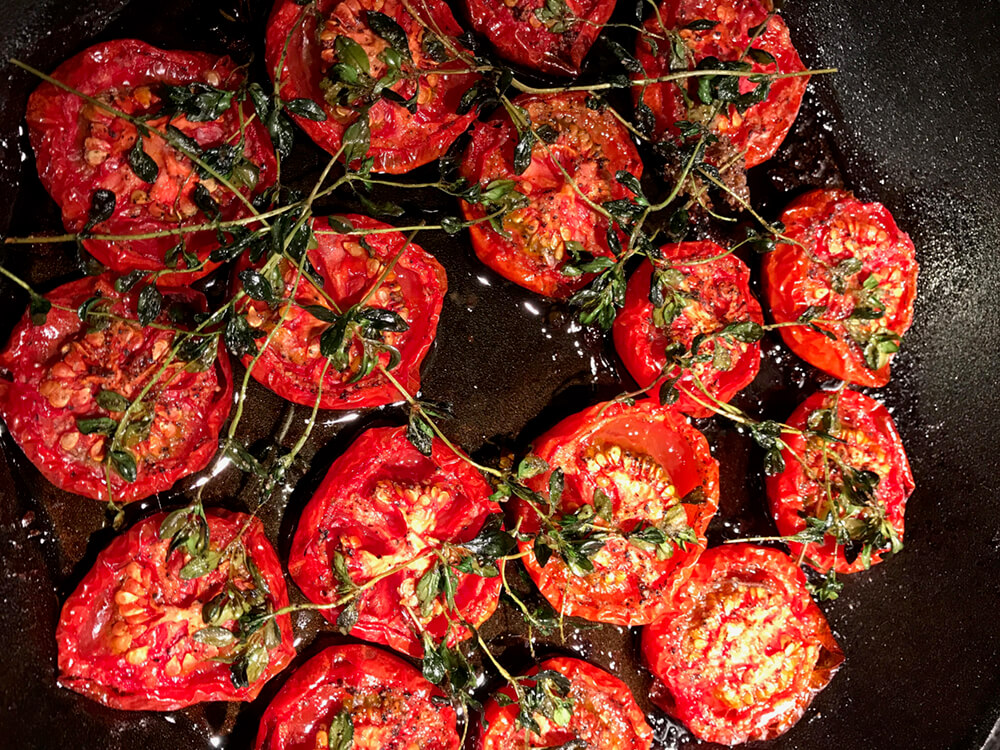 Wood Fired, Slow-Roasted Tomatoes
Rich, smokey goodness in every bite. The perfect accompaniment to pizza, pasta, and many other dishes. Serve whole or chopped depending on the application.
Ingredients
8-10 Plum Tomatoes - or whatever type you've got, cut in half
1 Bunch Fresh Thyme
Olive Oil
Salt & Pepper
Instructions
Preheat your wood fired oven to around 225-300° F.

Arrange tomatoes cut side up in a pan, sizzle platter, or on a baking sheet.

Place sprigs of thyme on top of tomatoes. Drizzle with a good amount of olive oil, and season with salt and pepper.

Roast for 3-4 hours, until tomatoes are shriveled but still soft. Rotate the pan several times to cook the tomatoes evenly.