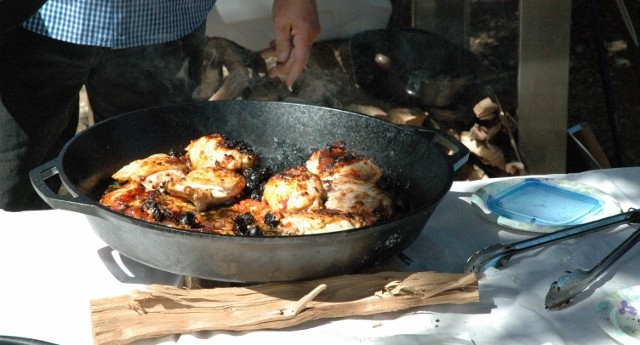 Cal-Ital Wood-Roasted Chicken Thighs
Oct 01, 2015
Posted by Brigit Binns
Print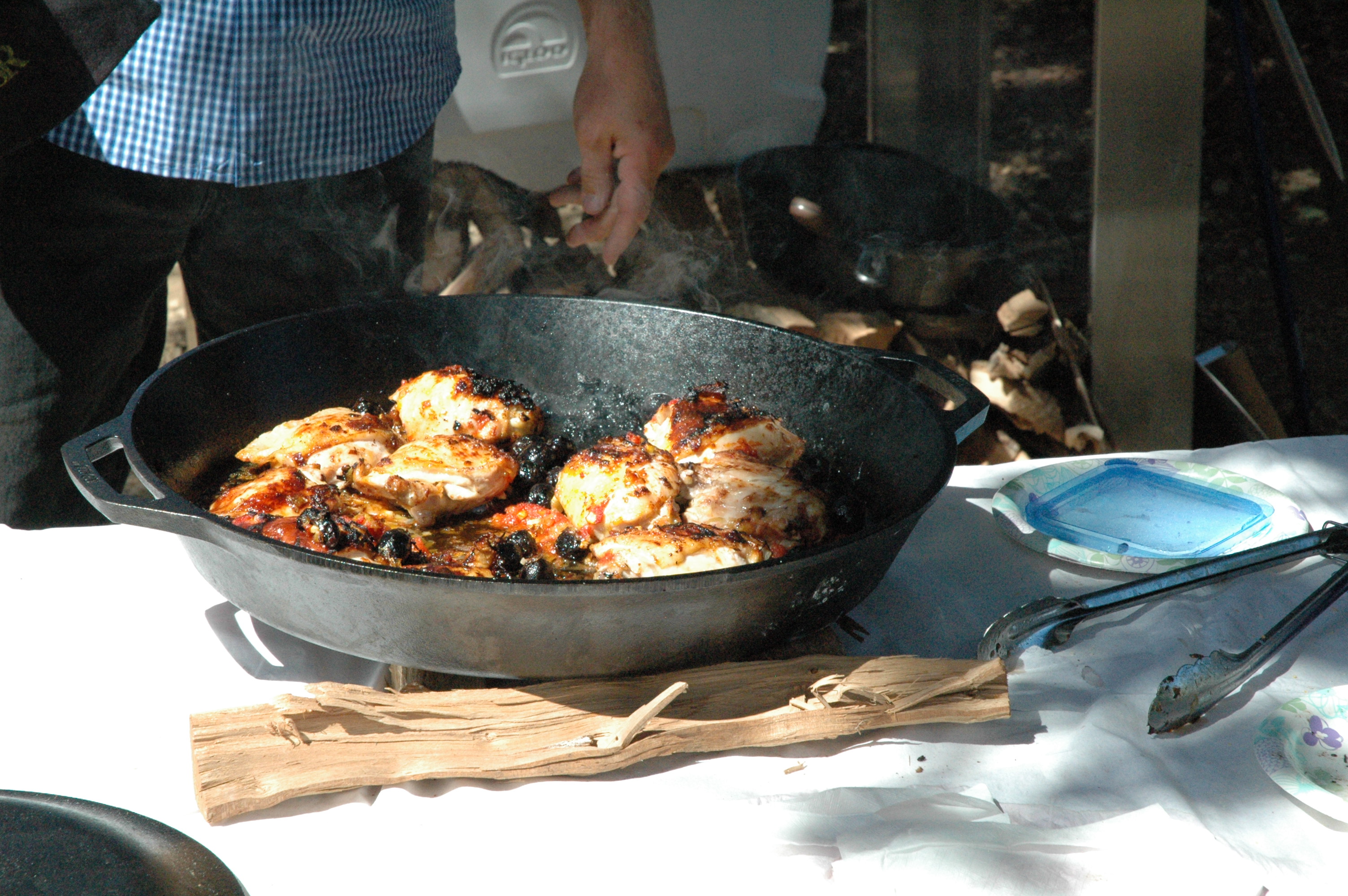 This recipe was demonstrated at the 2015 Forno Bravo EXPO by author and culinary instructor, Brigit Binns, owner of Refugio Paso Robles. Featured in Brigit's 'Kissed By Fire Recipe eBook
This dish solves several problems: One: some low-carb people are unable to exist on nothing but pizza, and demand some protein after the pies. Two: It's hard to estimate exactly how much of each topping to have on hand; I'm always left with lots of toppings leftover (they do make great omelets and fritattas, too). Here's a delicious way to use them up on the day of your pizza event (all except the cheese).
You can watch the demo HERE (the chicken thighs recipe is towards the end of the webisode).
∴ ∴ ∴ ∴ ∴ ∴
** First, cook all of your planned pizzas. Wasn't that fun? What's next?
Have on hand some of the best-loved, classic pizza toppings, in quantities that please you. Such as:
Artichoke hearts, quartered
Pitted black olives, quartered
Caramelized garlic (or minced, raw garlic mixed with olive oil)
Minced and sauteed leeks, onions, or fennel
Slivered salami, coppa, or prosciutto (or crumbled and cooked sausage)
Minced Meyer lemon zest (optional, but I always do)
Thick tomato sauce or sliced tomatoes (kudos if you've oven-roasted your own tomatoes)
Red or yellow cherry tomatoes, quartered
Fresh thyme and/or rosemary sprigs
Fresh basil leaves and/or other fresh, soft herbs
** Now, place 10 to 12 free-range boneless, skinless chicken thighs (patted dry) in a large, two-handled, Lodge cast iron skillet. Season well with salt and pepper, drizzle with a little olive oil, and add all the remaining pizza toppings (except the cheese and the basil leaves). Toss to blend evenly, and spread into an even layer.
** Roast in the wood fired oven at just-past pizza temperature for 8 to 10 minutes (500 – 600°F), rotating the pan occasionally, until the chicken is firm to the touch. Scatter with the fresh, soft herbs. Serve.
Enjoy this mouth-watering recipe alongside 38 other beautifully photographed dished in Brigit Binns' exclusive wood fired eBook – See what's inside!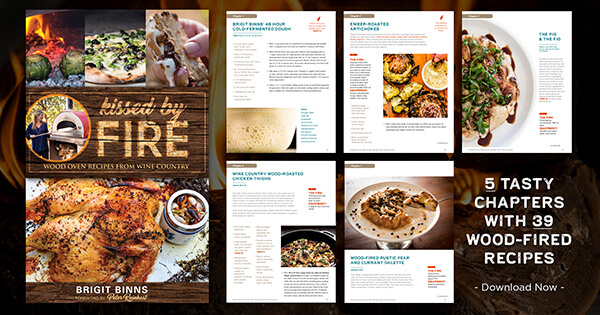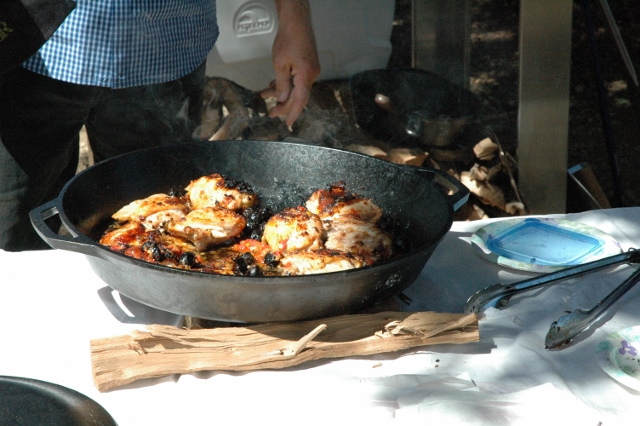 Cal-Ital Wood-Roasted Chicken Thighs