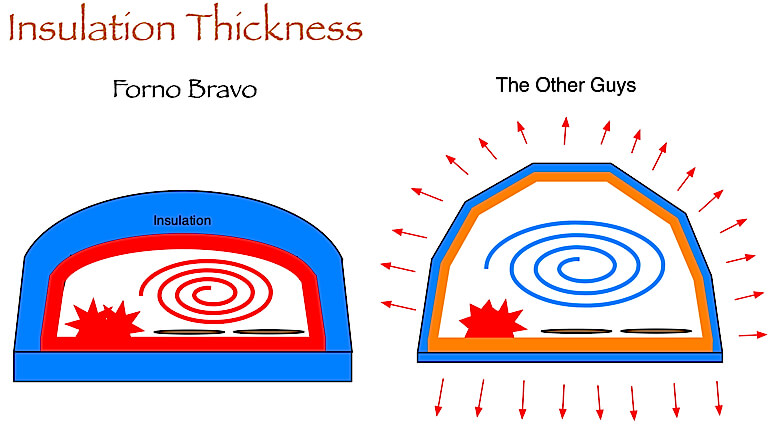 Right
The Forno Bravo ovens use 4″ (side) – 6″ (top) ceramic insulation over the oven dome and 4″ ceramic board insulation under the oven. This ultra thick, ultra efficient insulation retains heat inside the oven for optimal baking, while minimizing the oven footprint in the kitchen.
An Under Insulated Oven Loses Heat, Wastes Fuel
Some other ovens simply use thinner layers of ceramic insulation. Again, that means the oven does not retain heat well for baking. Plus, the escaping heat wastes fuel, and can make the kitchen uncomfortably hot.
<<< Insulation Efficiency | Perfect Dome Height >>>