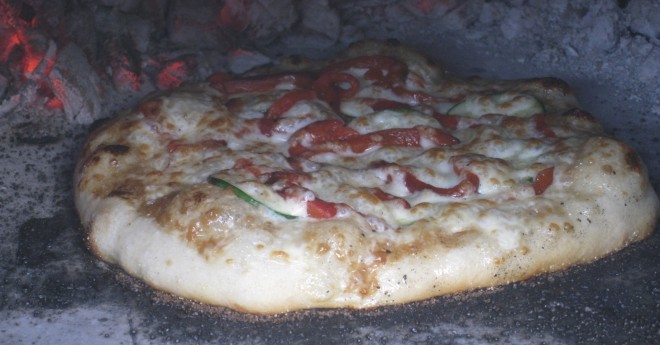 Zucchini and Roasted Red Pepper Pizza With White Wine Cream Sauce
Jul 31, 2012
Posted by chefdan
Print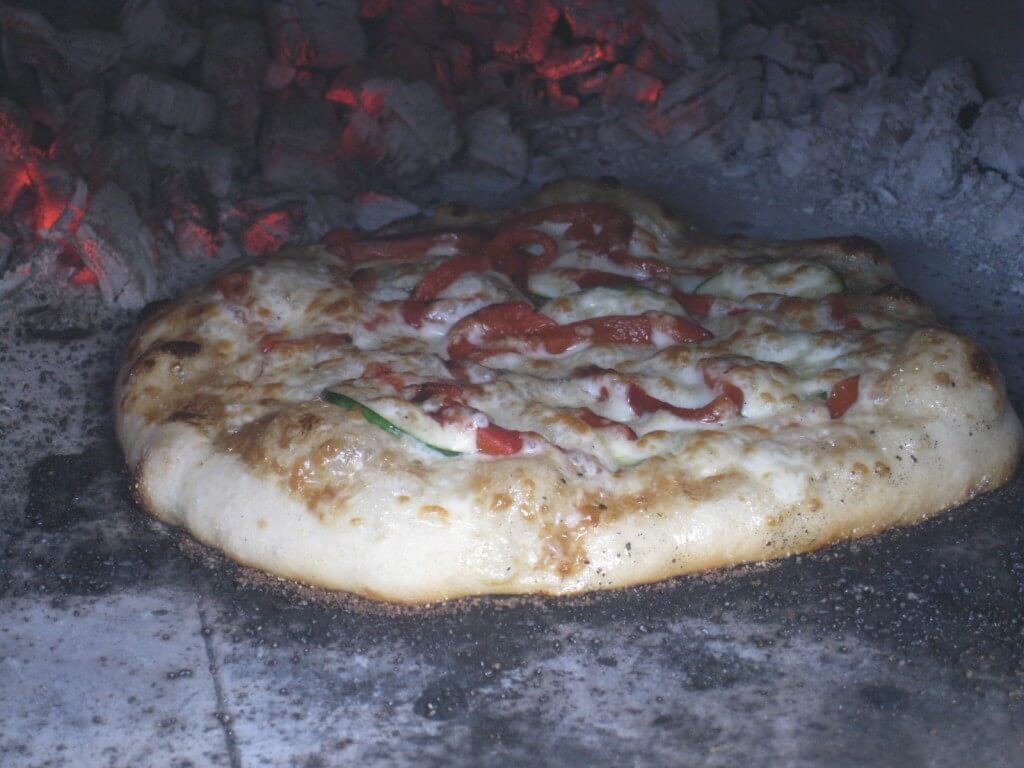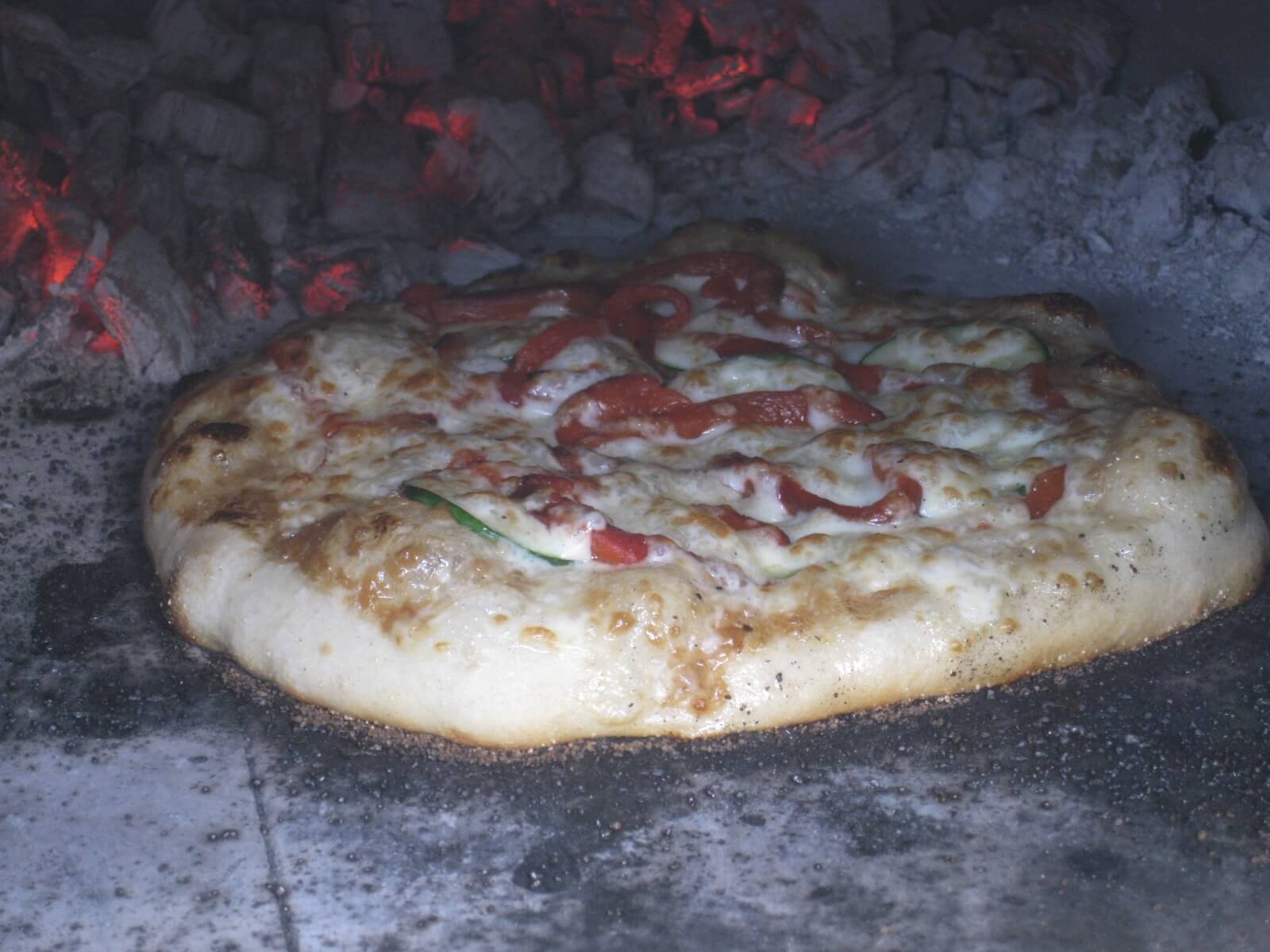 First off, I need to give credit where it's due: The idea for this pizza is lifted from Pizza Orgasmica in San Francisco. When my wife and I lived in the Bay Area, the Ecstasy, as it's called on their menu, was our favorite pie of theirs, and it led me to mess around with creating a white wine cream sauce recipe so I could mimic it at home. I hope you enjoy it as much as we do.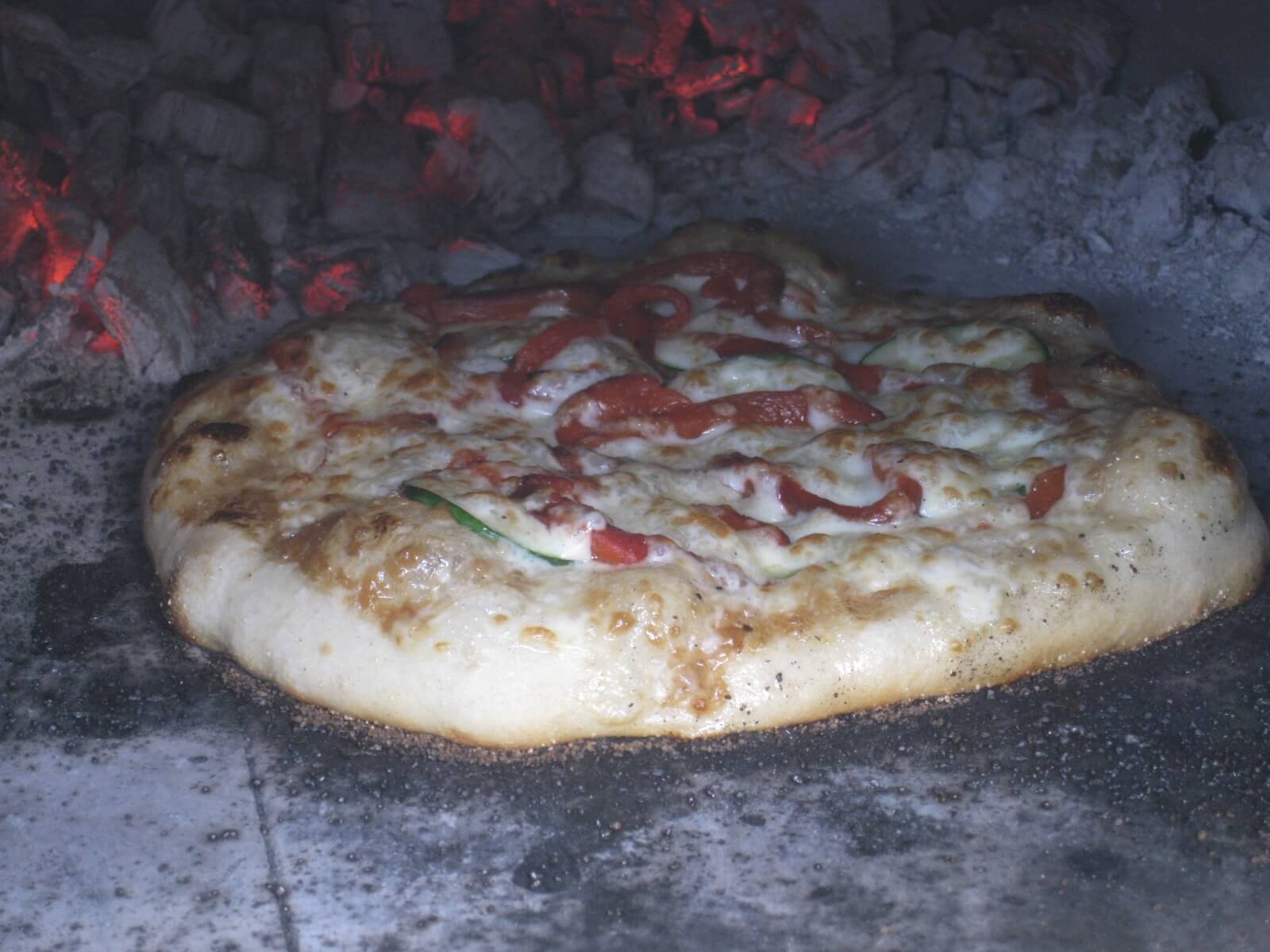 Zucchini and Roasted Red Pepper Pizza With White Wine Cream Sauce
Ingredients
White Wine Cream Sauce
4 tbsp unsalted butter
1 cup shallots minced
1 1/2 c dry white wine
8 oz créme fraiche
1 tsp dijon mustard
salt and pepper to taste
Pizza
1 red bell pepper
1 zucchini
4 oz mozzarella
freshly grated parmesan as needed
Instructions
To make the cream sauce, melt 3 tablespoons of the butter over medium-low heat. Add the shallots, season with salt and pepper, and cook slowly, stirring often, until well caramelized. The shallots should have a nice mahogany hue. Add the white wine and increase the heat to medium high. Bring to a boil and allow the wine to reduce until the pan is almost dry again. Remove from the heat and allow the shallot mixture to cool for 5 minutes. Place back over a low flame and whisk in the crème fraiche, mustard and remaining tablespoon of butter. Once incorporated, adjust the seasoning and set aside.

While you're preparing the sauce, have the red pepper roasting in your wood oven. Simply place the pepper on the floor of the oven and allow to cook, turning occasionally, until charred on all sides and soft. Remove from the oven, place in a bowl, cover with plastic wrap and allow the pepper to steam for 10 minutes. When it's cool enough to handle, uncover and use a kitchen towel to rub off the blackened skin. Slice the flesh into thin strips and set aside.

For the zucchini, all you need to do is slice very thin rounds using a mandoline or sharp knife.

To assemble the pizza, roll out your dough using your preferred method. Spread with a thin layer of the white wine cream sauce. Sprinkle with half the mozzarella. Top with some of the roasted red pepper strips and zucchini rounds. Hit it with the rest of the cheese and a dusting of parmesan. Move to your wood oven and bake until crusty, bubbly and delicious. Take the pizza out of your oven. Slice it. Eat it. Be happy.