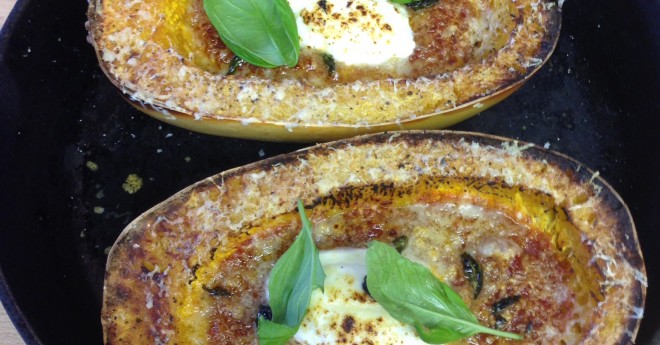 Wood fired spaghetti squash parmesan recipe
Feb 26, 2016
Posted by Chef Todd Fisher
Print
I am a huge fan of Eggplant Parmesan, a recipe I will post in the future, but this spaghetti squash Parmesan is pretty damn delicious. I have done this recipe a few times in my conventional oven in my house and every time I am reminded how delicious it is… And with the cold weather, it is a cozy and comfortable way to relax around the dinner table.  If you're considering a "Meatless Monday" option I can tell you from experience that no one will even miss the meatballs with this recipe!
Be great! And may your table always be full!
Chef Todd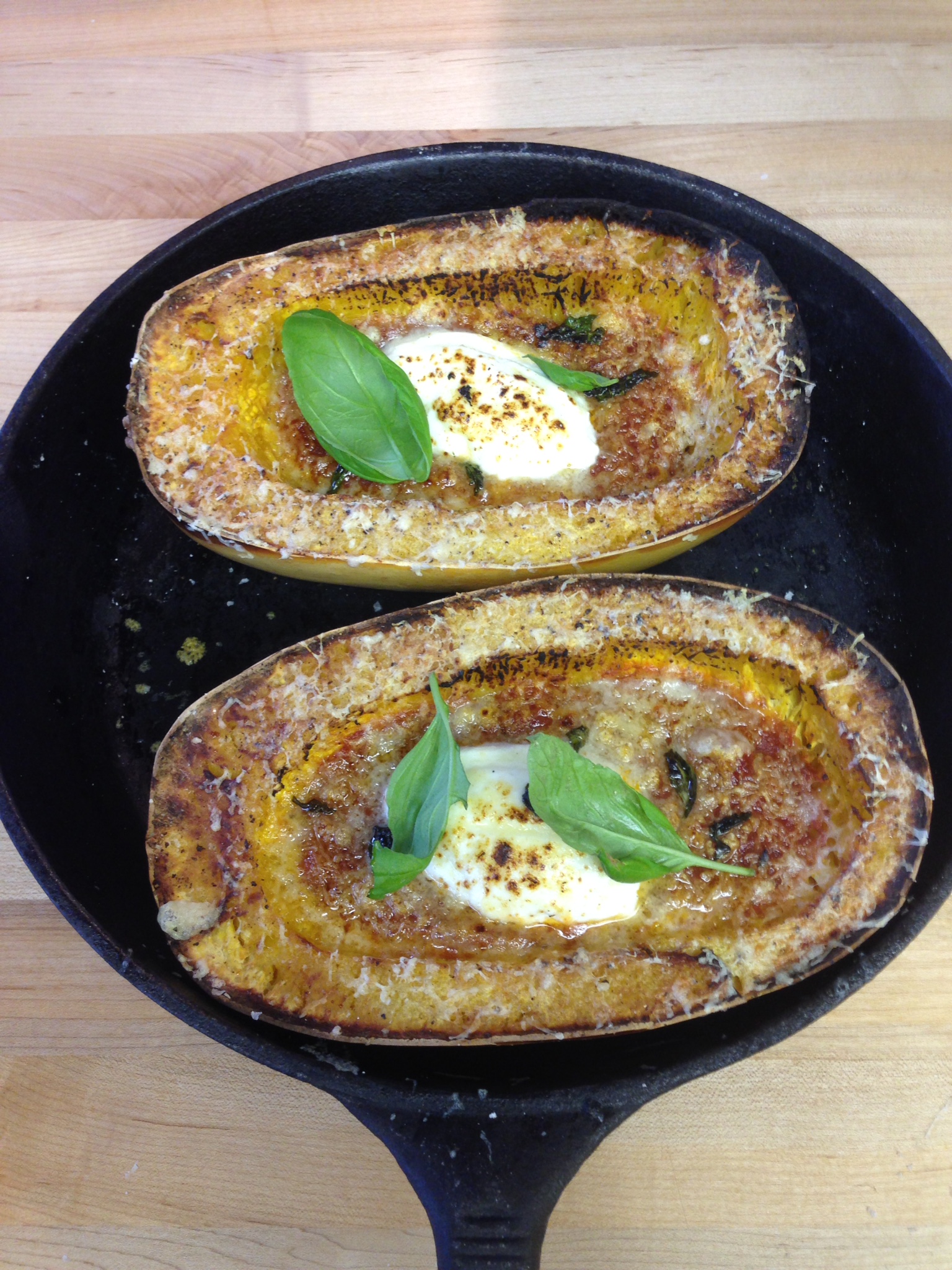 Wood Fired Spaghetti Squash Parmesan
A delicious and cozy vegetarian supper and/or a fabulous side dish everyone will love.
Ingredients
1 Each Spaghetti Squash
2 tablespoons Olive Oil
1 teaspoon Kosher Salt
1 teaspoon Black Pepper
1 cup Tomato Sauce -Homemade or your favorite store bought
1/2 cup Ricotta Cheese
1/2 ounce Pecorino Cheese or Parmesan Cheese
4 each Basil Leaves
Instructions
I like to set my spaghetti squash on a dry, clean kitchen towel and then using a large, sharp knife split it in half. The towel will keep the squash from slipping, and you from losing a digit! This recipe is fairly easy and doesn't take a lot of work, leaving you ample time for sipping a delicious Pinot Noir or Chianti Classico!

Split spaghetti squash in half and scoop out seeds. Rub squash with olive oil and place in an oven-proof baking pan. Sprinkle with kosher salt and black pepper and place in a 400 degree F oven for about 15 minutes.

Pull the squash and fill each half with half of the tomato sauce, and a dollop of ricotta, and place back into the oven. Allow the squash to cook for 20-30 minutes longer, being careful not to let it brown too much. Remove from oven when edges are golden brown and cheese is showing a little browning as well. You can also check the doneness by inserting a fork into the squash and having it easily pull out.

Before serving, freshly micro-plane pecorino cheese over the cooked squash and tear some basil to drop on top. To serve, put on a little Frank Sinatra and start twirling and lifting the spaghetti squash out using the shell as your bowl. A sprinkle of red chili flakes and, Mamma Mia! you'll feel like your at Nonna's table!