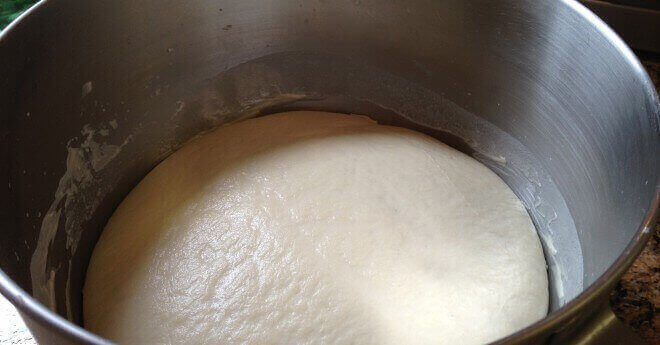 Wood-Fired Pizza Dough
Mar 28, 2019
Posted by Chef Leo
Print
Sometimes, you just need a bit of dough for a small group and you don't want to drag out a big mixer for the effort. There can also be something soothing about getting your hands into a ball of dough and working it to perfection. With these things in mind, Chef Leo Spizzirri, Master Instruttore, PFC, and Co-Founder of the North American Pizza and Culinary Academy developed this recipe for a simple, delicious, hand-mixed pizza dough and provided it to the attendees at his Forno Bravo live cooking demos at the 2019 International Pizza Expo in Las Vegas.
He shared it with the guests at the show, and we would like to share it with you!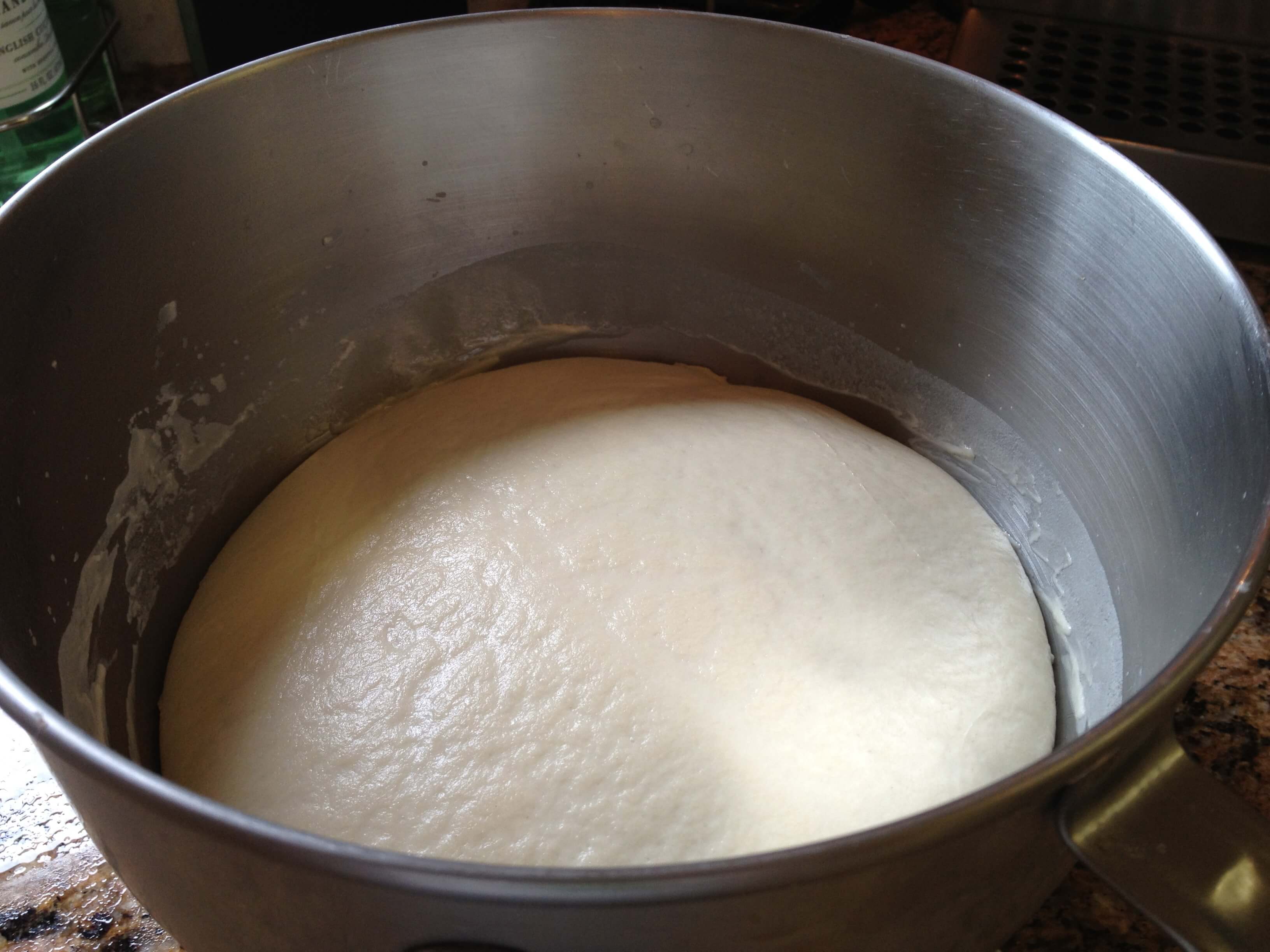 Hand-Mixed, Wood-Fired Pizza Dough
Chef Leo's simple and delicious hand-mixed pizza dough recipe that bakes up wonderfully in a wood fired oven.
Ingredients
787 grams all purpose flour (5-1/4 cups)
470 grams water (2 cups)
7 grams SASF-INSTANT Dry Yeast (2-1/4 tsp)
14 grams sugar (1 Tbsp)
18 grams sea salt (1 Tbsp)
28 grams olive oil or lard (2 Tbsp)
Instructions
Place the flour in a large bowl and make a well in the center large enough to hold all the water.

Pour in all the water - slowly, so that the walls of the well don't fall down.

Add the sugar and yeast. Mix well using your fingers as a whisk.

Start whisking the water, sugar, and yeast mixture inside the flour well.

Continue mixing until the dough becomes "shaggy".

Add olive oil slowly and mix in until the dough is smooth.

Once oil is incorporated, sprinkle salt onto the dough and begin to knead.

Turn dough onto the bench and continue to knead until the dough is well mixed and semi-smooth.

Cover with plastic wrap or cover with the bowl you used for mixing. Rest the dough for ~20 minutes at room temp or ~70°F. (After 20 minutes, your dough should be smooth and elastic.)

Divide your dough into 4 equal portions (~300g each) and roll your dough into tight dough balls.

Cover & refrigerate the dough for at least 24 hours. Remove from the refrigerator 90 minutes before using.
Notes
Note: This recipe is measured in grams for the most accurate and consistent results. Volume measurements are also provided in case you do not have a scale. The simple step of allowing your dough balls to rest in the refrigerator for at least 24 hours allows the flavors to develop into a much more complex and pleasing taste. It is well worth the wait.